May is Asian Heritage Month in Canada, to celebrate we are shining a spotlight on MANGA, comics or graphic novels originating from Japan. Genres of manga include, but are not limited to: shonen, seinen, shōjo, josei, fantasy and horror (Johnson-Woods, 2010). Our library has a wide range of manga available for you to discover.
Here is a short list of manga recommendations (English translated) from my colleague and our library's resident otaku, Jane Banks. These manga are available from the University of Alberta Library, simply place hold and pick it up later.
Japanese Horror:
This is a special mini section that features work from Jane's favourite Japanese horror mangaka, Junji Ito.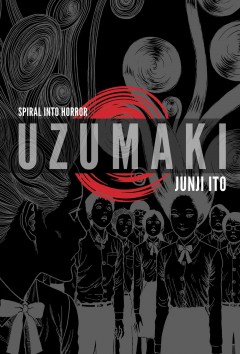 Manga at the Edmonton Public Library:
The L-Pass is your University connection to the Edmonton Public Library (EPL). When you register here, your ONEcard becomes your library card for EPL.
EPL has a wide variety of manga series to explore. Here's a short list of Jane's recommendations for manga series available at epl.ca
Enjoy your manga journey and follow us on social media for more blog posts and updates, @uofalibrary, on Instagram & Twitter!
References
Johnson-Woods, Toni. (Eds.). (2010). Manga: An Anthology of Global and Cultural Perspectives. In An Overview of Manga Genres (pp. 34 – 61). Bloomsbury Academic. http://dx.doi.org/10.5040/9781628928136