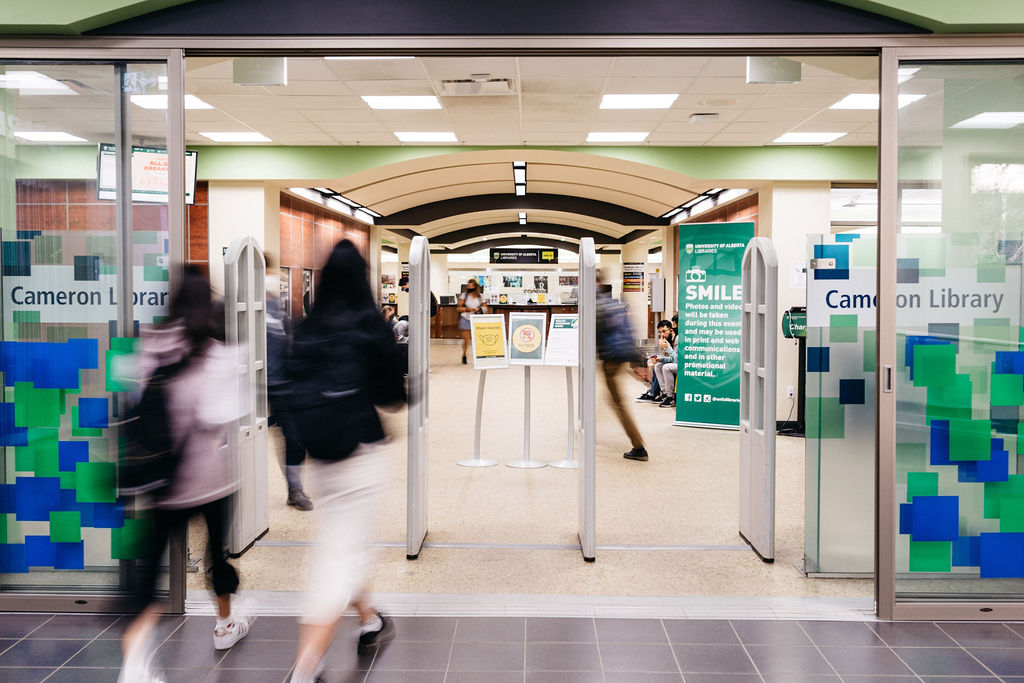 Our University of Alberta Library locations have been a flurry of activity as we welcomed students back to U of A for the new semester. As folks settle back into their on-campus routines, interacting with the library becomes a vital part of academic life. Here's how to access not only the library, but also how to retrieve items from the library efficiently as you go about your busy day.
Placing a hold:
Place a hold on the materials you need through our website and choose your preferred pick-up location in the drop-down menu.
You can choose your library location based on your academic needs or simply the one that is closest to you! Visit our hours and locations page for site specific details.
You will receive an email notification once your holds are ready. Come to the library location you have chosen, and check those items out on your ONEcard.
Checkouts:
Checkouts can be done with the help of our friendly library staff at the service desk or at our handy self-serve kiosks. If you feel independent and want to level-up your library game, download our UAlberta Library Check-out app to your phone and check out your books in our stacks!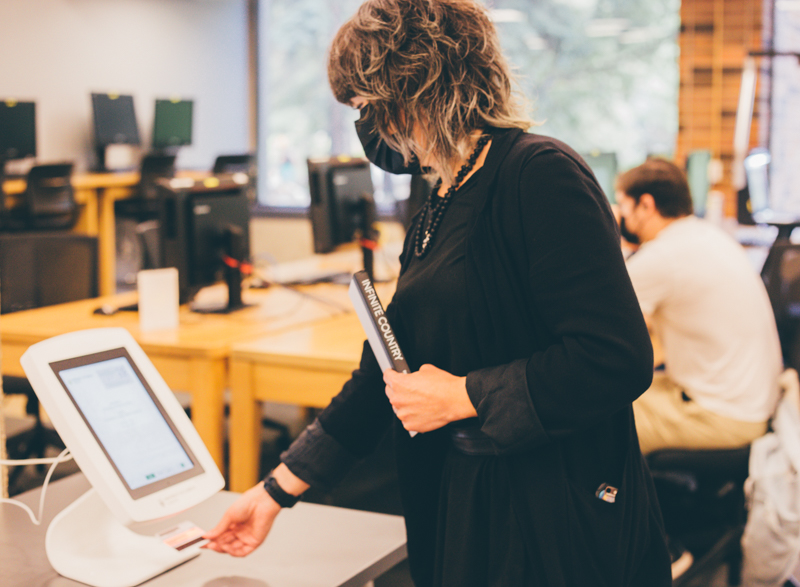 Returns:
Returning items is even simpler. In most cases you can return any University of Alberta or NEOS item checked out on your ONEcard to any of our library locations. There are few exceptions – robots, kits, course materials – which will specifically indicate that you return to the lending library. Rutherford has a 24/7 return slot on the east exterior side (HUB-facing) of the building.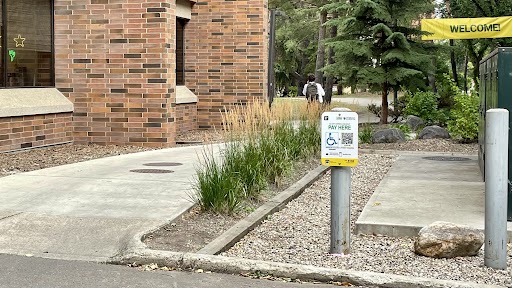 Accessibility:
While there is no library designated parking for those picking up or dropping off items, there is one paid parking space at Rutherford's east entrance for visitors who have a disabilities placard (maximum time limit is one hour). Our Library accessibility page has further information on location-specific accessibility.
---
If you have any questions on how to access our U of A library locations or on how to retrieve your items, don't hesitate to Ask Us; reach out to the Library through our online chat or visit/phone us at any of our library locations.
Thanks for the read! Love us on the blog? Chances are, you'll love us on social media! Follow us, @uofalibrary, on Instagram & Twitter!
This content is licensed under a CC BY-NC-SA 4.0 Creative Commons licence.