This post was written by MACT student Joana Mazumder
The Gourmand Awards, often compared to the 'Oscars' for the culinary industry, honours the world's best food and wine books, print and digital, and food television. This year, a Canadian book titled, The High Protein Cookbook for Muscle Health During Cancer Treatment by Hillary Wilson, Anissa Armet, and Professor Carla Prado has won the Gourmand World Cookbook Awards 2022 for the University Press – Free PDF category.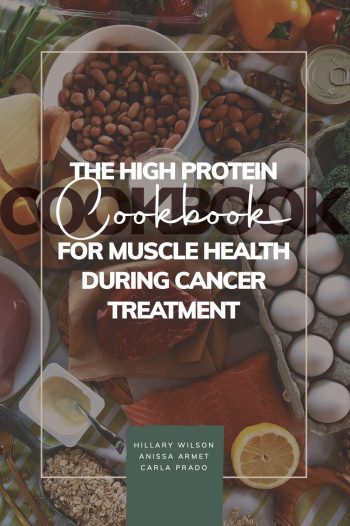 With the desire to give back to the community through nutrition, the cookbook consists of recipes to help cancer patients increase protein intake for muscle health. Anissa Armet, one of the book's three authors, said, "Our high-protein cookbook is a collection of 66 high-protein, but not high-calorie, recipes for breakfast, lunch, dinner, and snacks. These recipes are meant to help people eat more protein, particularly patients with cancer who have higher needs and are at risk for low muscle mass. Protein is essential to support muscle health, which helps our immune system's, healing, and recovery."
The cookbook has significantly contributed to serving the community, as it is published and made accessible for readers worldwide through Open Education Resources (OER).
This award-winning book was published through The University of Alberta Library's own Open Education publishing program, and is shared in the library's institutional repository, ERA. Interested community members can also read a physical copy of the book from the library's collection.
We hope the cookbook will receive more recognition and continue to help millions of people worldwide. Professor Prado shared: "We hope this inspires other researchers to make their work accessible and relatable to the everyday person. And we are not stopping here – this week we launched the Spanish version of our cookbook and will soon be releasing versions in Portuguese and French. We will make good use of the international platform this award has given us."
The Spanish version of the cookbook can now be accessed through Open Education Alberta.
Stay tuned for more to come from these award-winning authors at the UofA!