Have you ever found yourself knee deep in researching a topic online when you come across something that sounds like a perfect fit, and then –BAM! –You run into a paywall? There is nothing worse than being so close yet so far from the information, or content, you need. Not everyone is able to, nor wants to, pay access fees or subscriptions, so what can you do?
Good news intrepid learner! There is a growing movement among academics, libraries and others to make high quality information freely available! The trouble with finding these awesome resources is that it's often buried in search results that prioritize for-profit companies; or obscured by swaths of disreputable sources. Luckily we are here to help with a new library guide full of Free Online Resources!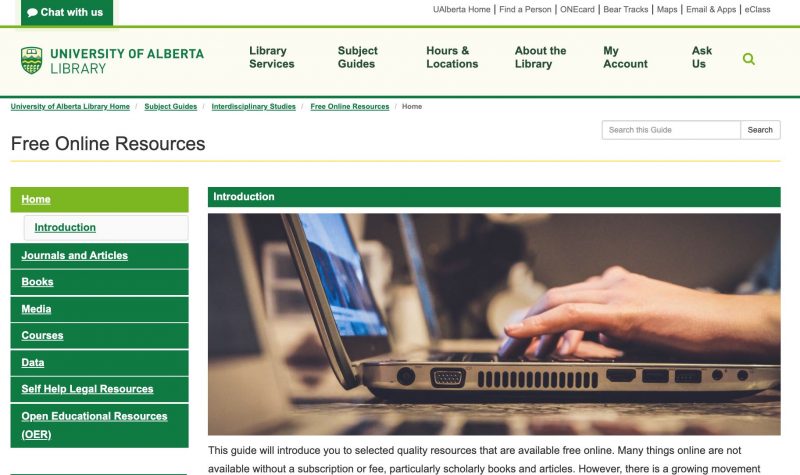 The guide covers important definitions of different kinds of free online resources before moving on to seven pages of awesome resources divided by type.
Journals and Articles connects you with search engines and collections of millions of academic journals and articles covering a wide variety of subject areas.
Books collects repositories, publishers and university presses that make eBooks freely available – plus a free audio book distributor.
Media reveals music, images and videos for your entertainment, or to use in your own creative projects without the pesky royalties.
Courses empower lifelong learners to explore new subjects or grow their skill sets with free classes from experts.
Data helps you come to your own conclusions and enhance your research with datasets from governments and researchers.
Self Help Legal Resources empowers you to untangle complex legal concepts and make sound decisions about important life decisions.
Open Educational Resources presents resources for teaching classes or for self study.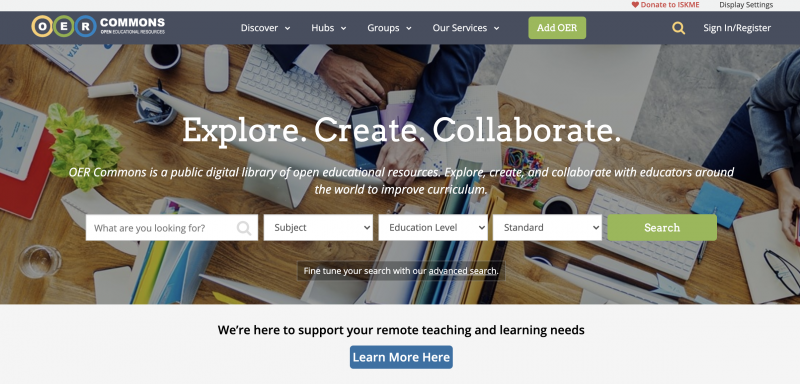 As you can see self-education never needs to stop, and can't be thwarted by paywalls (or pandemic related library building closures)!

What do you want to learn about? Remember you can always Ask Us for help finding free online resources to suit your needs.