I am in love with Ismaili cuisine. It has been a source of deep comfort for me and my family over the course of the pandemic. My interest in Indian cuisine started in my 20s, where I explored some of the excellent restaurants in Edmonton and then it grew exponentially after moving to an Ismaili community in Nairobi, Kenya for an internship via UAlberta International.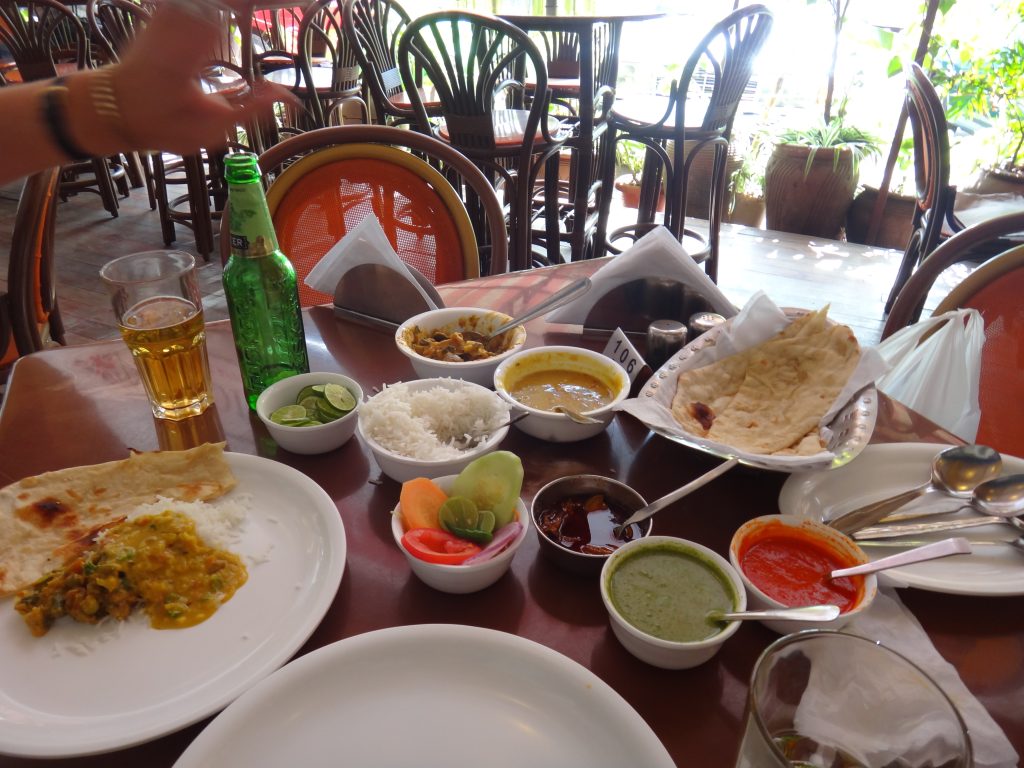 Living in the Nairobi neighbourhood of Westlands, near the Aga Khan University Hospital, I was introduced to so much yummy food, in addition to the vibrant Ismaeli culture. The University of Alberta and the Ismaili community have strong ties so I've been able to keep this influence in my life since moving back, such as visiting the Aga Khan Botanical Garden and attending the Canada Day Pancake Breakfast at the Legislature Grounds that the Aga Khan Council for Edmonton has hosted since 1989.

Imagine my delight when I discovered A Spicy Touch, a cookbook written by Ismaili Calgarian, Noorbanu Nimji and writer Karen Anderson. It is truly a gem full of authentic flavours that I experienced in Kenya, with tips to source ingredients and alternatives for those living in Canada. It's been a vital source of delicious meals that are vegetarian, vegan, and meat-based. Ismaili cuisine has a lot of lentils and pulses, which coincidentally are a major crop in Alberta. Another win! And, I can confidently say that every recipe we've tried so far is fantastic.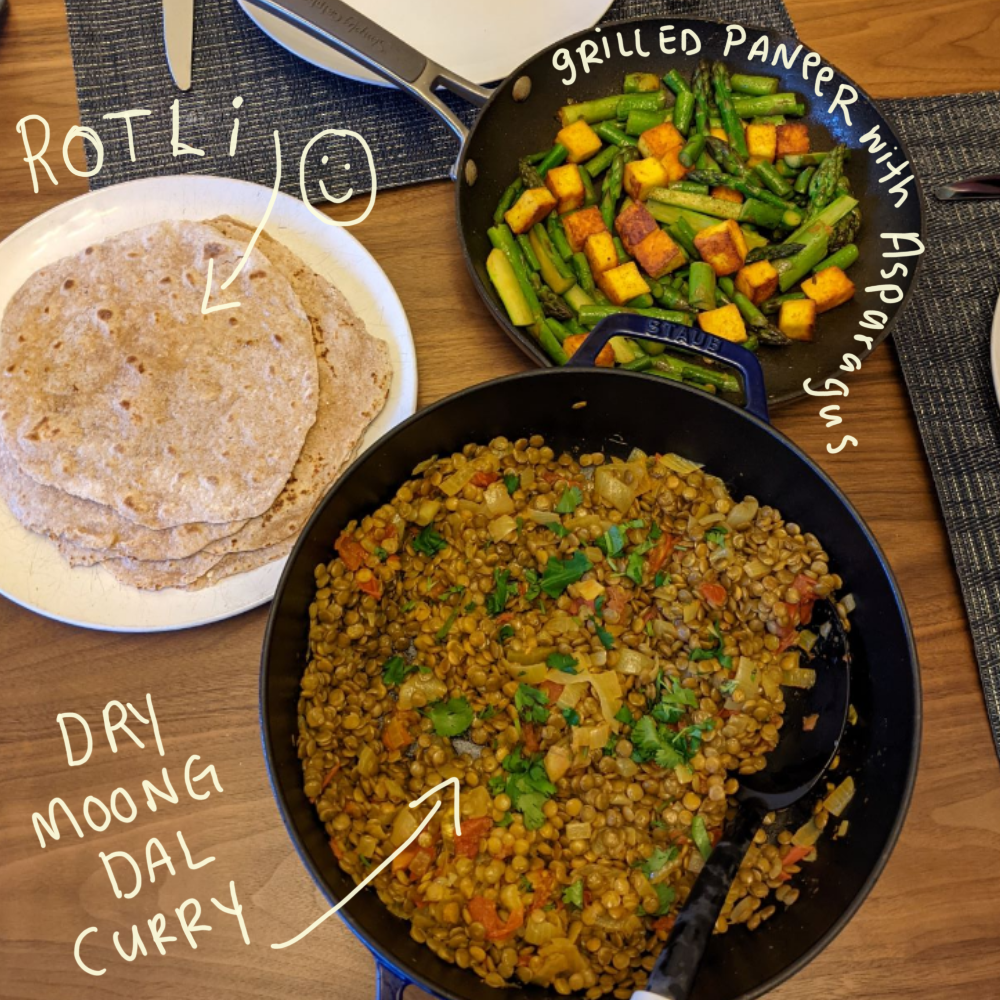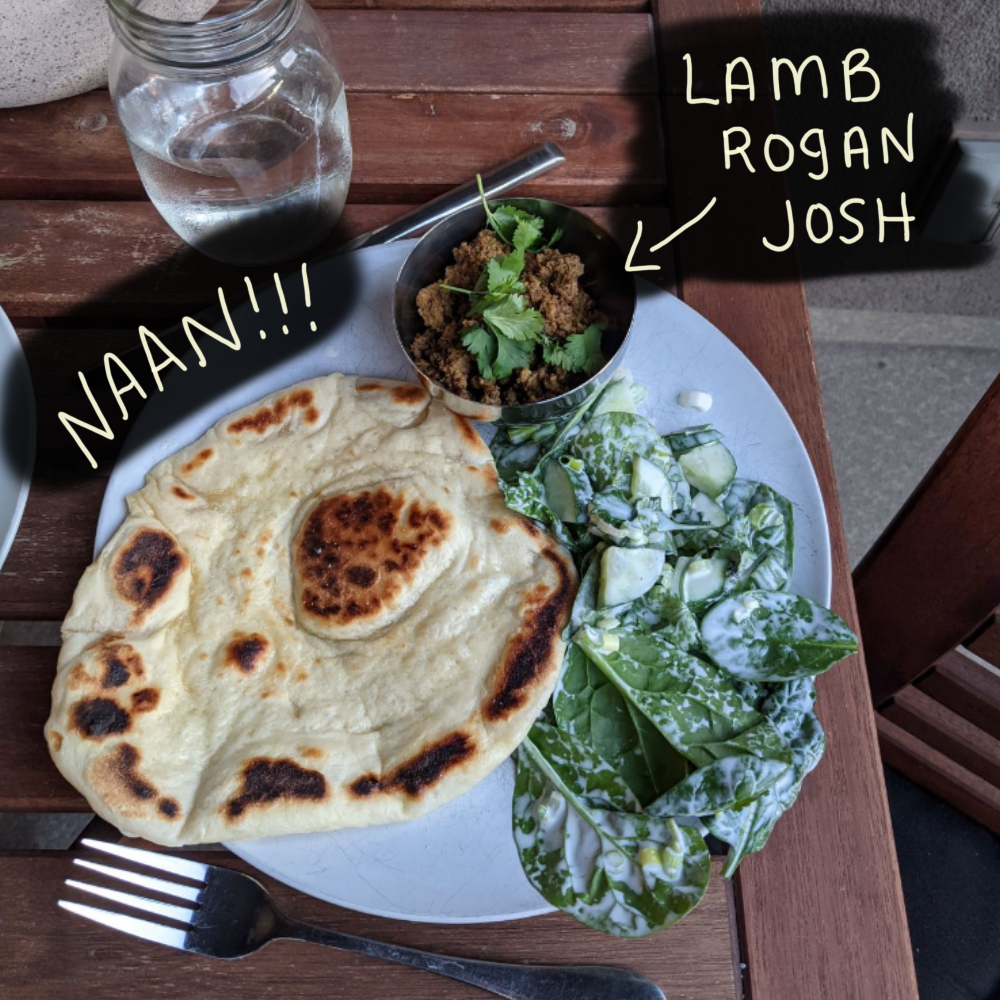 Masala Daba in Ismaili Cuisine
If you really want to take your Indian cooking up to the next level, purchase yourself a masala daba, a spice box to hold all your favourite spices. Over time, their aromas "dance together" and having all the spices in one place makes cooking a breeze.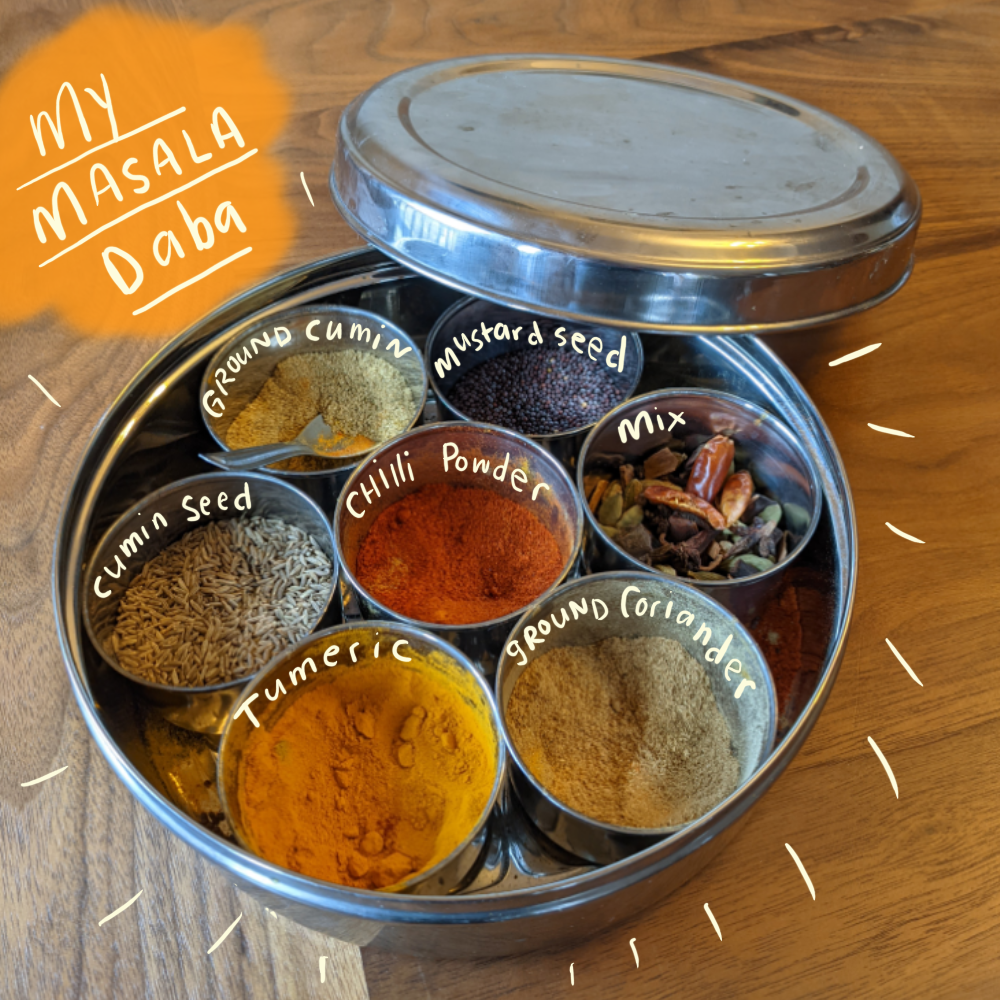 Recommended Recipes to Try From A Spicy Touch
Some of my favourite recipes in this book are:
Naan – I always make a double recipe.
Chana Wagharia – chickpeas and eggplant in spicy sauce
Prawns Biryani
Whole Roasted Paneer Stuffed Cauliflower
Apple Mint Chutney
Happy Cooking!