This post is written by Map Collection Staff, Larry Laliberte & Bonnie Gallinger.
The William C. Wonders (WCW) map collection is actively consulted throughout the year and includes a wide range of reference questions drawing upon various thematic sections of the collection. Reference questions are the primary drivers in the accumulation of tacit staff knowledge of numerous research areas thus deepening the reference experience for our researchers. The identification of relevant map resources often involves the consultation of non-cartographic sources including online resources, books, articles, theses, news stories and fragments of primary source materials. In turn these sources provide vital context to the WCW collection maps utilized in spatial research.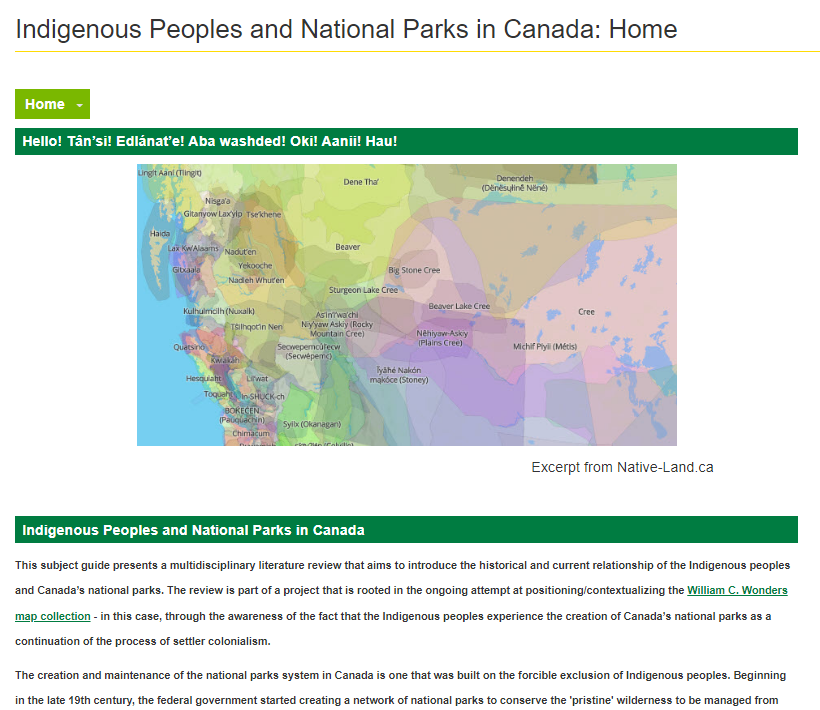 A recent example of this is the Indigenous Peoples and Canada's National Parks guide. This multidisciplinary literature review introduces the historical and current relationship of Indigenous people and Canada's National Parks, and is part of ongoing work in re-positioning the WCW map collection. This literature review is part of a project that is rooted in the ongoing attempt at positioning/contextualizing the WCW map collection – in this case, through the awareness of the fact that Indigenous peoples' experience the creation of Canada's National Parks as a continuation of the process of settler colonialism.
The creation and maintenance of the national parks system in Canada is one that was built on the forcible exclusion of Indigenous peoples. Beginning in the late 19th century, the federal government started creating a network of national parks to conserve the 'pristine' wilderness, to be managed from Ottawa. Many Indigenous communities were forcibly displaced within the newly-established park boundaries thereby disconnecting them from their traditional territories & resource management/rights. New inclusionary paradigms, including co-management; Indigenous protected & conservation areas; and community based conservation, support the decolonization process through the promotion of Indigenous land governance, conservation and sovereignty.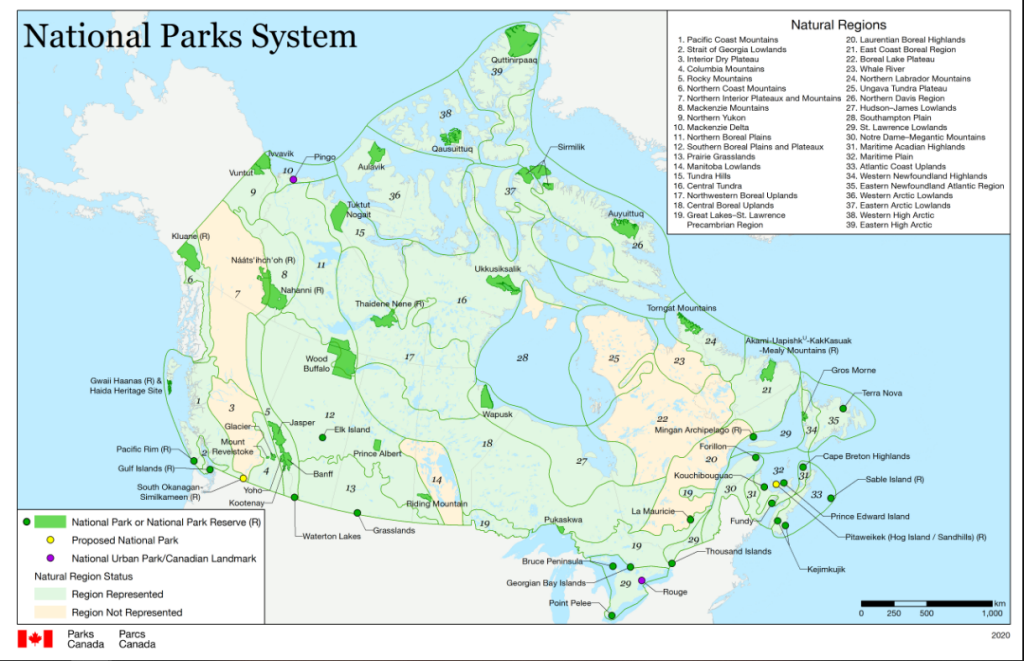 Counter-mapping is a process of cartography that challenges the dominant views of the world and methods in cartography. It can allow for marginalized voices to communicate the stories and reveal the histories of their land.[1] In part 2 of this project's story, we will elaborate on Indigenous people and counter mapping.
The literature review and production of this guide was conducted by Bonnie Gallinger and Olesya Komarnytska.
Vijayakumar, Shankeri. (2021, January 30) How counter-mapping helps reclaim Indigenous knowledges, land. The Varsity https://thevarsity.ca/2021/01/30/how-counter-mapping-helps-reclaim-indigenous-knowledges-land/