With the majority of students and staff being advised to work and study from home, this is how our librarians are supporting online learning…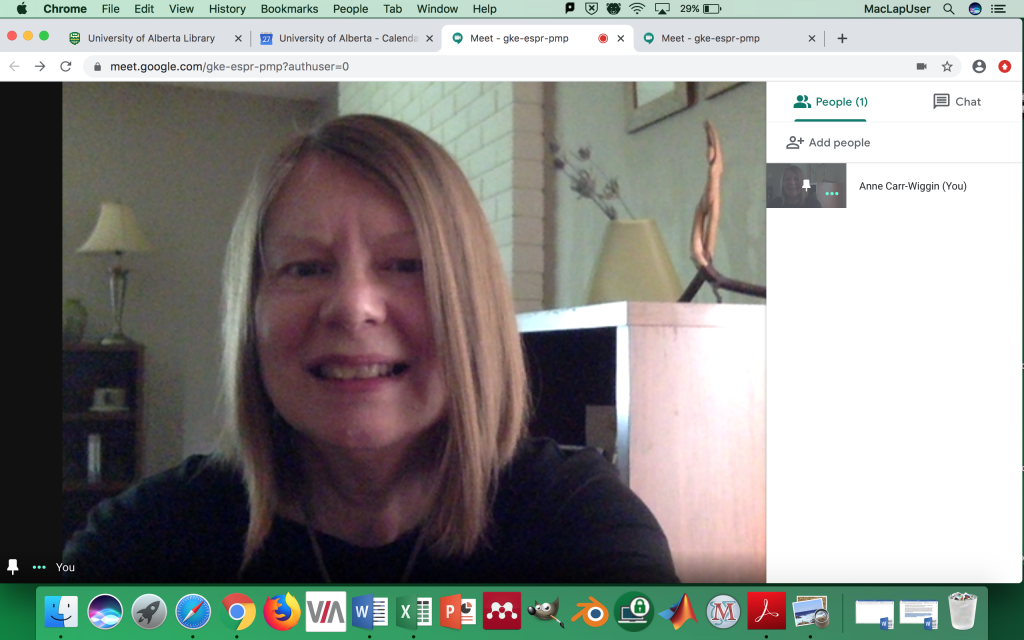 When classes moved online, Anne was in Halifax.
The day she returned to Alberta, everyone started working from home.
Anne Carr-Wiggin quarantined herself for over two weeks and had everything delivered to her doorstep. A couple of kind colleagues even brought delicious soup! Anne grew up close to the plague town of Eyam, England, where in 1665 the villagers kept the Black Death inside the village by isolating themselves and having supplies left outside the village on the boundary stone.
"It felt like that!"
Anne manages the NEOS Library Consortium and coordinates Indigenous Initiatives here at University of Alberta Library. Her NEOS colleagues are situated around Alberta, so they are used to distance meetings. As the lock-down began, NEOS was busy adapting policies and services including due dates and fines across the consortium. As each library moved their services online, they discovered the important role they played within their institutions and their capability to serve their users as physical collections were closed off. The Alberta Health Services and Covenant Health libraries have an especially crucial role during the pandemic. Their staff are working at home with extremely tight timelines doing literature searches of emerging medical research to support the work of scientific advisory groups who are providing information to Dr. Deena Hinshaw's team and medical teams across the province. As libraries turn their attention to restoring access to print collections in the coming weeks, NEOS teams are sharing information on infection control and quarantining of books along with considering ways of sharing physical collections when access to libraries might still be limited. Our curbside pick up service is coming soon…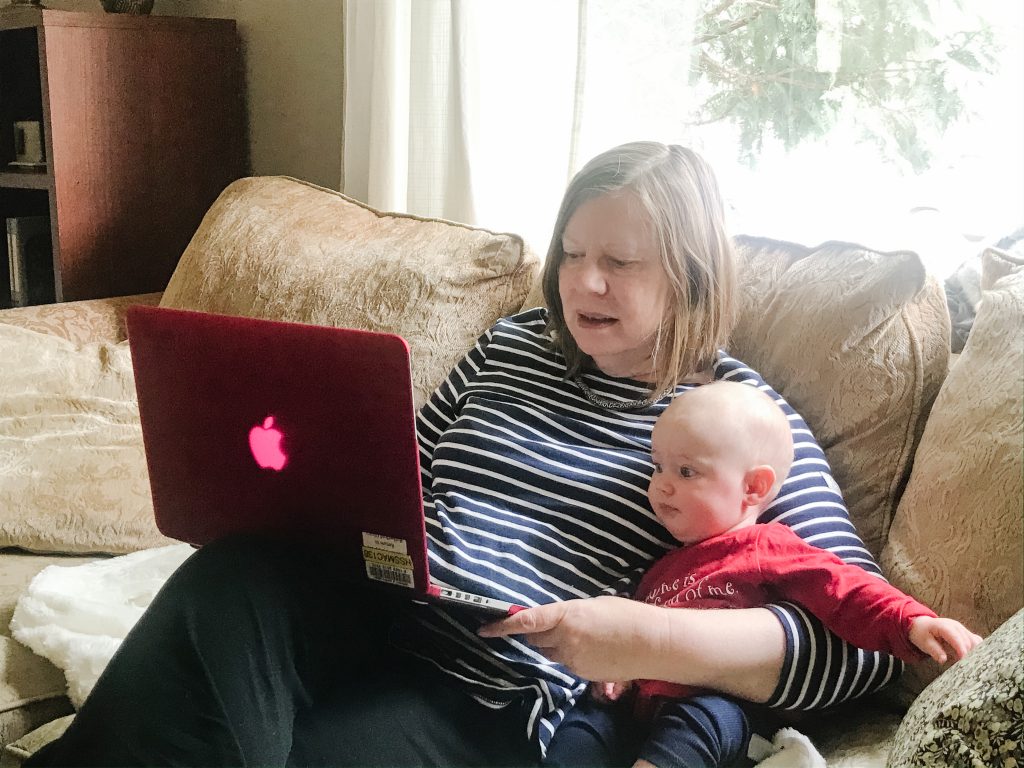 Around the library, Anne is known for her hard work in coordinating our Indigenous Initiatives program. This is so deeply based in relationships… and Covid has forced many changes! She misses the students and her Faculty of Native Studies friends and colleagues. She, along with our Indigenous Interns and Librarian Residents, has been offering assistance through video chat, and keeping in touch with students through email, social media and texts. They were particularly in demand at the end of last semester when papers were due and electronic sources were needed. But, it's not the same! Although there are many wonderful electronic sources for Indigenous Studies, the lack of access to the Circumpolar Collection in Cameron Library has been keenly felt. On a positive note, Indigenous Studies is an area where audio and visual resources are very important, and these resources are becoming increasingly available through digitization initiatives. One resource that's particularly useful is the iPortal. There are also ideas for finding Indigenous Knowledge sources and other primary sources on the library's Indigenous Knowledges subject guide. And as always, students can book a virtual appointment – Anne will be happy to chat!
Need feedback and support with your class assignments? Chat with us or book a virtual appointment with a librarian!