Have you been wondering where you put that dusty old yearbook from your Camrose Lutheran College/Augustana University days? Look no further! As part of the Digitization Program at the University of Alberta Library, yearbooks from Augustana Campus (formerly Augustana University College, Camrose Lutheran University College, and Camrose Lutheran College) have been digitized and are now available on Internet Archive!

Augustana Campus has its origins in 1910, when Norwegian settlers to the Camrose area established Camrose Lutheran College (CLC). For many years it offered quality high school education, and in 1959 it added University of Alberta affiliated courses. It became Alberta's first private university in 1985, and adopted the name Augustana University College in 1991. Augustana became a University of Alberta faculty in 2004, and the yearbooks ended shortly thereafter.
This collection of yearbooks from 1940 to 2006 gives a glimpse into the vibrant campus life experienced by the students and faculty of CLC and Augustana. Many of the features that still make Augustana campus special today – high-quality teaching in a friendly, caring, residence-based setting – can be seen in the pages of these yearbooks.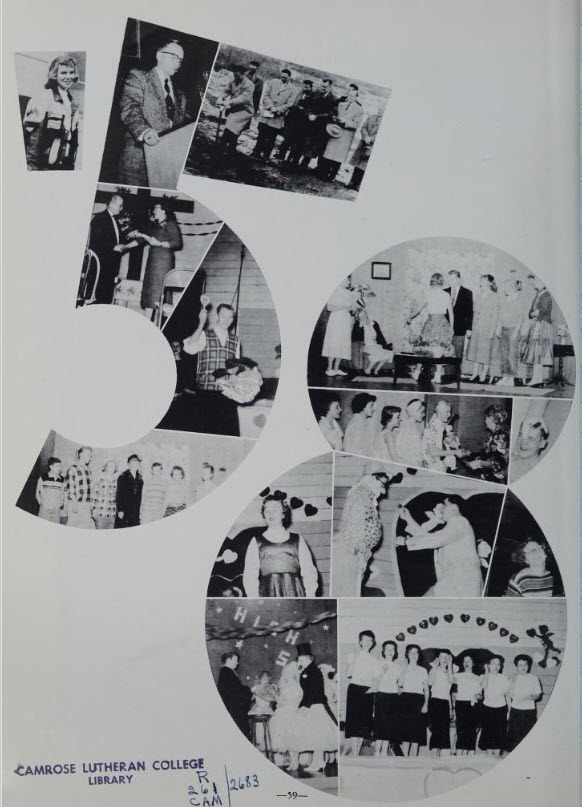 Searching Augustana Yearbooks
To search for a specific person in the yearbooks, use the search box on the right-hand side. Make sure to select "Text contents" below the search bar. For an example of how this is done, see this post about searching in Internet Archive.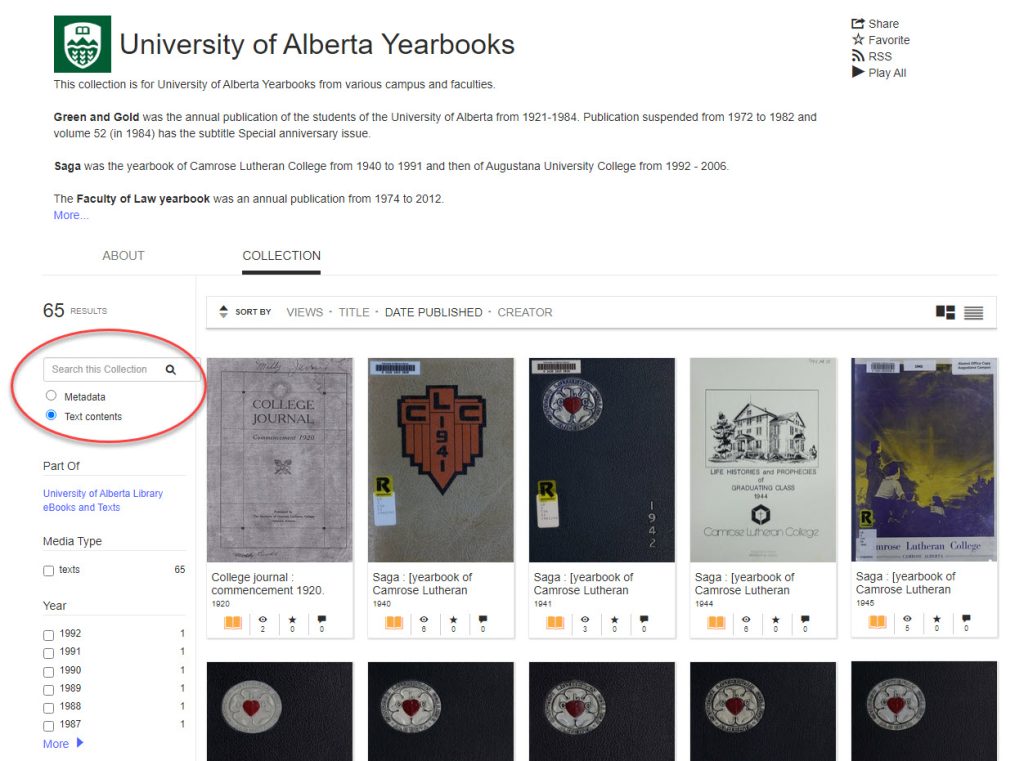 A Helpful Tip for Accessibility
You can make visual adjustments to documents on Internet Archive, such as brightening a page, adjusting the contrast, or even inverting the text color. These tools can be accessed by clicking the ellipses icon (three dots) at the top left of every Internet Archive item.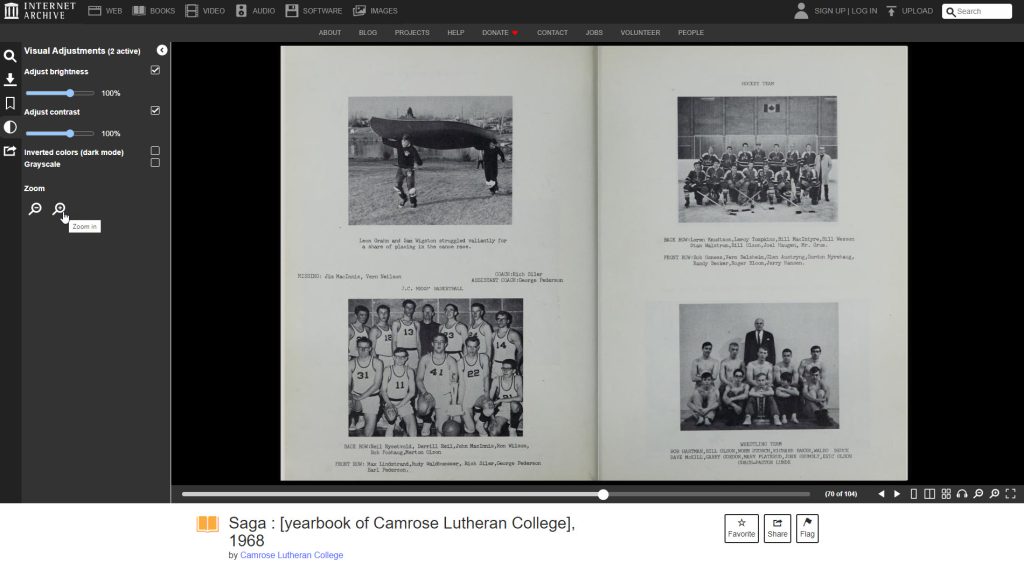 Thanks for the read! Love us on the blog? Chances are, you'll love us on social media! Follow us, @uofalibrary, on Instagram & Twitter!