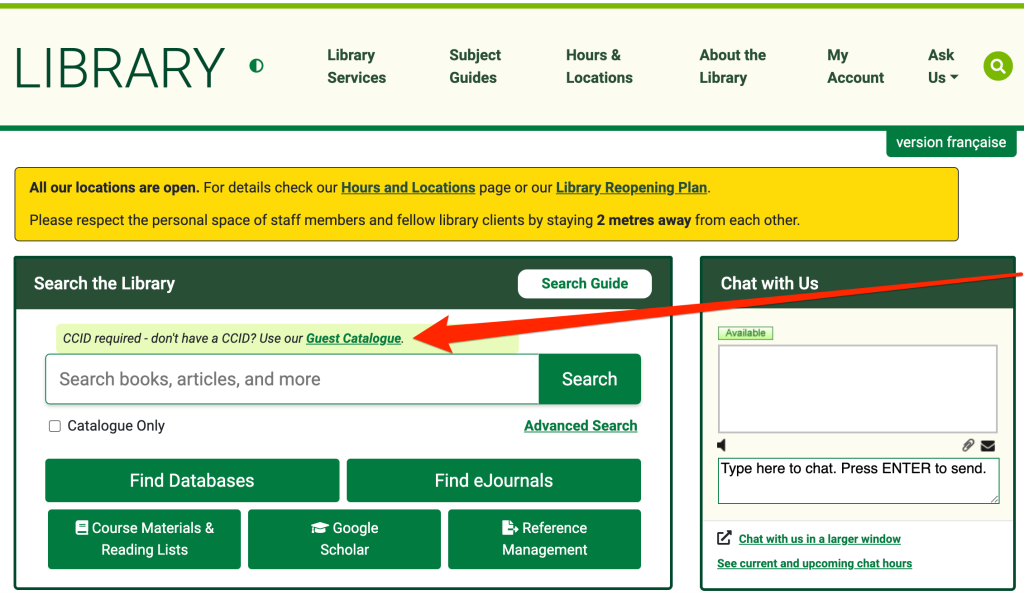 On May 3rd, 2021, the University of Alberta (U of A) Library's website search function changed over to EBSCO Discovery Service (EDS). While this change allowed searchers to cast a wider search net with just a few keywords, the switch to EDS also meant that users needed to log in with their CCIDs in order to receive search results. This was all fine and dandy for our current U of A students, staff and instructors, but what about our external patrons which includes EPL & TAL users, students and professionals from other PSEs, curious community members, and who could forget our alumni? This blog is dedicated to those fine folks as we explore how to search our U of A library catalogue as a guest user.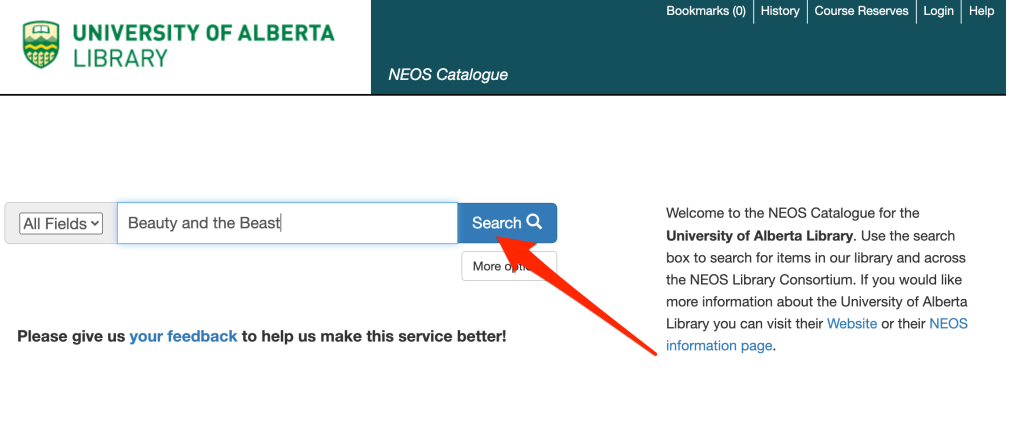 Guests, lets get started!!!
Head to our website at www.library.ualberta.ca.
Find the small green bar hovering above our main search bar that indicates:
"CCID required – don't have a CCID? Use our Guest Catalogue."
Click on the words 'Guest Catalogue'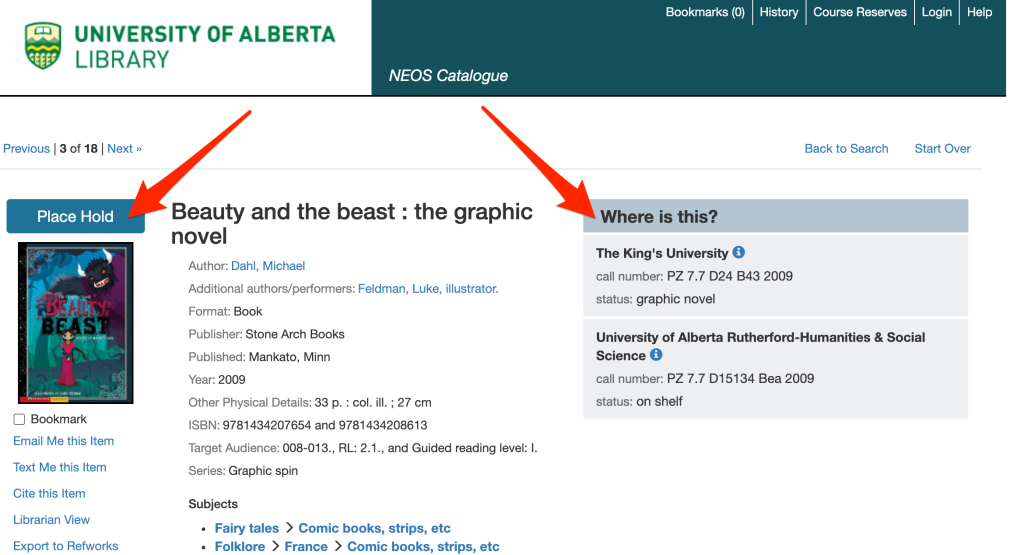 Our guest catalogue link whisks you to our NEOS Consortium search platform that looks a lot like our old catalogue search did. Just type your search into the search bar and away you go! When your search results pop up, you will find the usual details: title, author, call number, and book location located within the catalogue record. Click on 'place hold' to call dibs on your item. Be sure you have your library card with you so that you can enter your 13-digit barcode number and corresponding pin into our system in order to complete the hold. You can choose your pick-up location from any of our U of A Library locations or NEOS Consortium partner locations.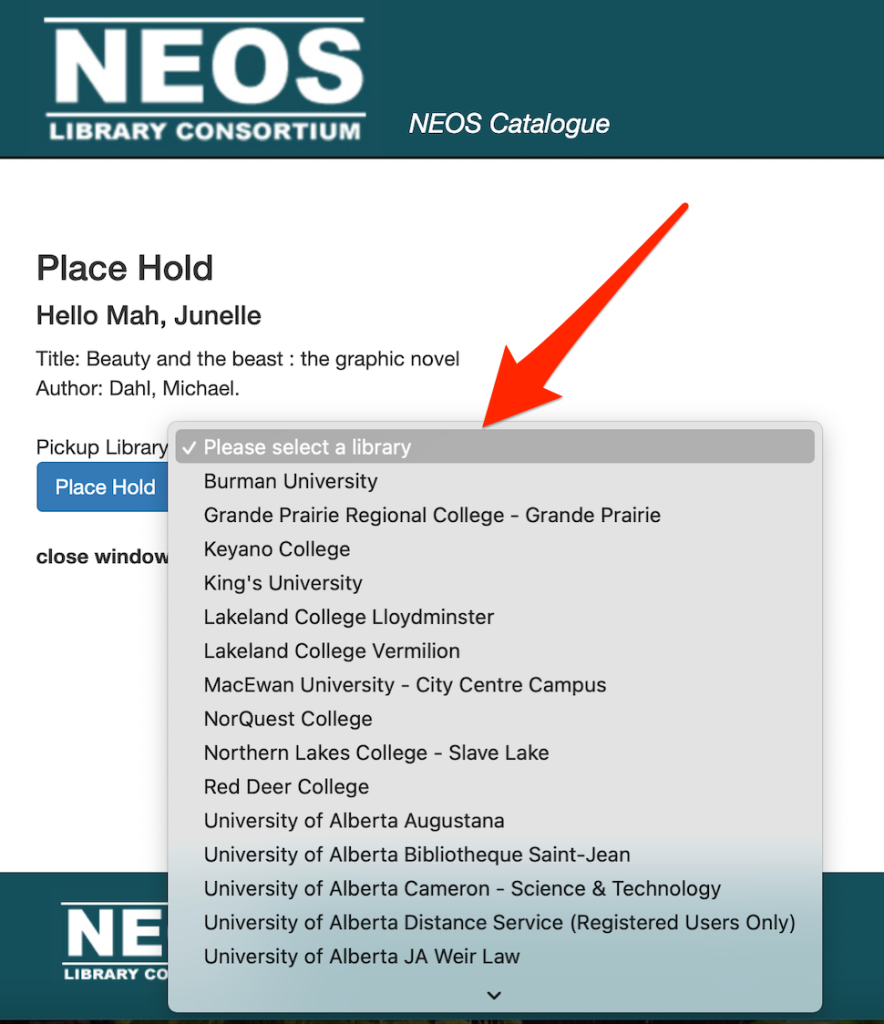 Thanks for the read! Like our blog posts? We invite you to subscribe to our newsletter (scroll down to the bottom right side of this page). Love us on the blog? Then you'll love us on social media! Check us out at @uofalibrary on Instagram, & Twitter!