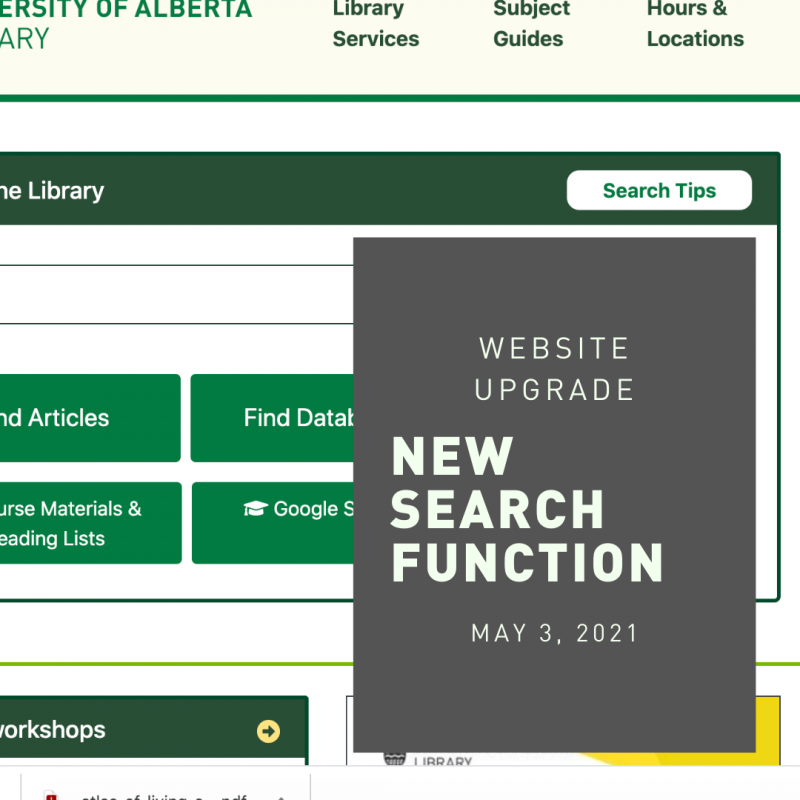 We are moving our existing search function (the field in the Search the Library box on our homepage) over to EBSCO Discovery Service (EDS). This will enable users to search our catalogue of physical items, eBooks and articles in one place. We hope that this change will eliminate much of the confusion caused by our current system where there are different search interfaces for articles and our library catalogue. This change is scheduled to occur on May 3, 2021, and will be accompanied by an update to our Library Search Tips for those new to the system to refer to.
Ensuring that the new search system works effectively is important to us. We will be making adjustments and improvements to our new search system throughout the summer. Users are encouraged to send feedback and report any issues they encounter via our suggestion box.
And, as always, our friendly staff are available to provide support through chat or email. Ask Us!