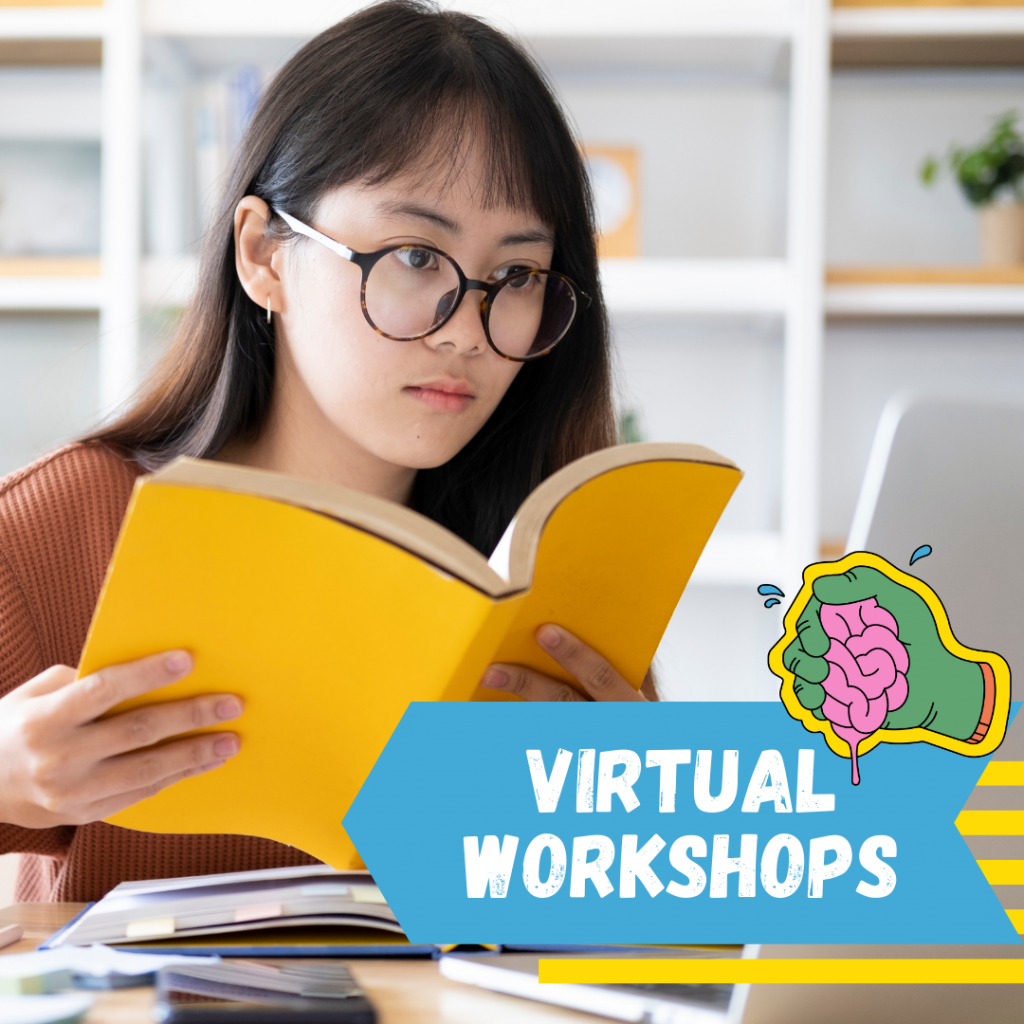 We get it. Navigating the intricacies of the library isn't easy. Finding information and making use of the library's resources is a skill that takes time to develop, but we're here to help support you on your academic journey.
On top of general assistance you can access through chat and email reference, and foundational library skill tutorials that you can access online at your leisure, the Library offers workshops throughout the school year. Normally, these workshops are held in-person, but given the current health crisis, like most of our other services we've taken them online into the virtual sphere. Taught by our intrepid team of librarian experts and information specialists we offer workshops on such diverse topics as predatory publishing, using specific databases, systematic review searching; and that's just to name a few. Why in the coming weeks there are several opportunities to try workshops exploring some of our music and drama resources.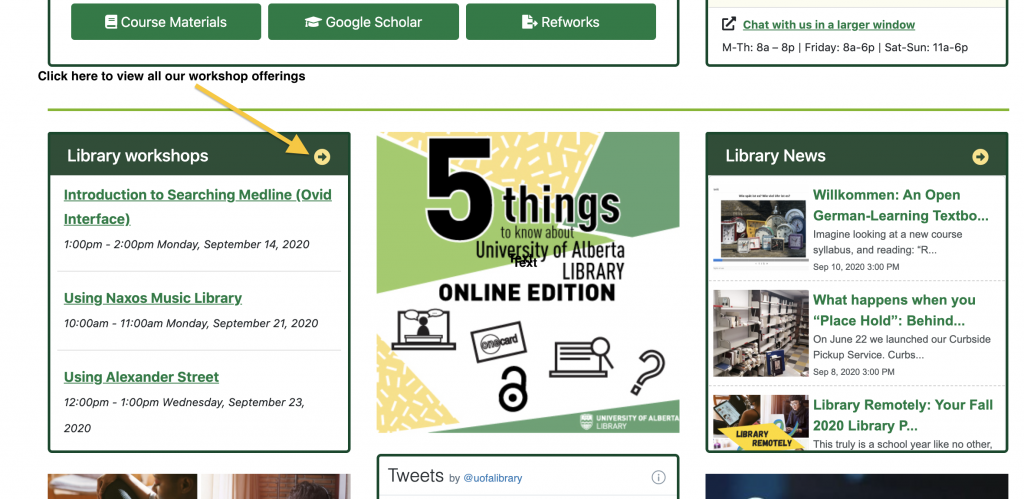 Where can you find and sign-up for some of these workshops? The easiest way is to scroll down half-way on the library's homepage. On the left-hand side there's a block that says workshops with a list of some of our upcoming offerings. Click on the yellow arrow on the Workshop header to see more. Once there you can start the registration process for any workshop you are interested in. Oh, and by the way, did I mention that workshops are 100% free for all students, staff and faculty of the University? There's literally nothing to lose and a whole lot of knowledge to gain.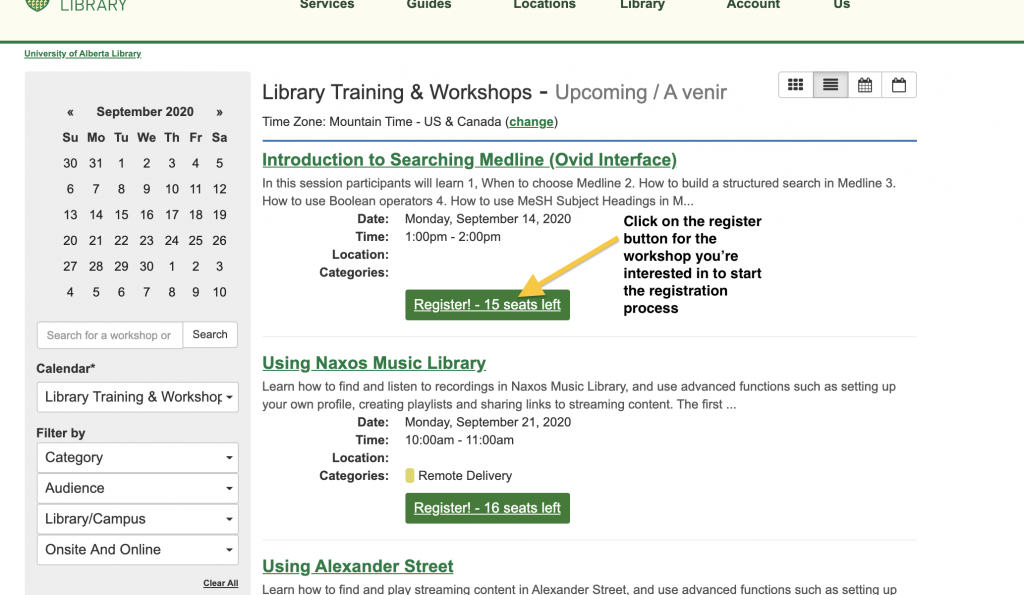 Also, we absolutely must give a shout out to our colleagues at the Digital Scholarship Centre who will also be offering virtual workshops, including a trio of workshops that are a part of the Wikipedia Speaker Series.