The University of Alberta Library subscribes to numerous databases that are core for certain disciplines, but also really deserving of wider attention. Here is one of those gems…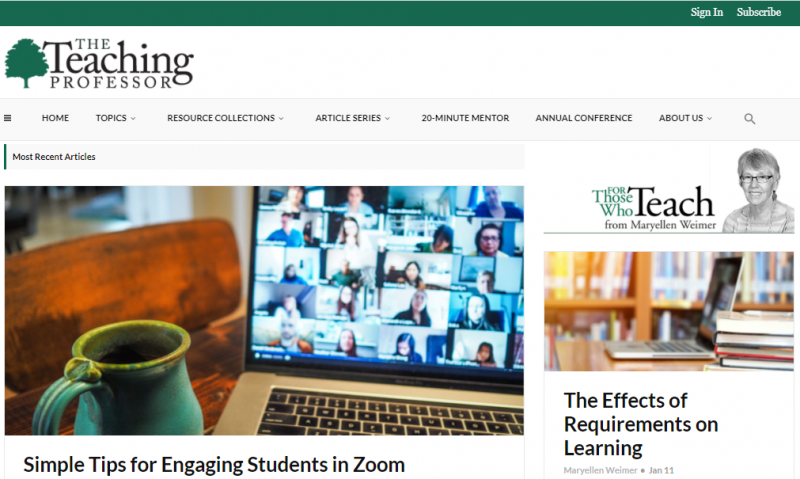 The Teaching Professor may be best known to those in Education. But, the changes brought about by the pandemic have prompted more people than ever to think about how to teach well and create great learning opportunities. From the Library catalogue link, click on "Magna" to go through to The Teaching Professor, "the go-to resource for inspiration and advice on better teaching and learning, regardless of discipline or course format."
Each week, The Teaching Professor provides concise, thought-provoking advice on critical topics, including:
improving student learning;
designing effective activities and assignments;
energizing and re-inspiring yourself in mid-career;
promoting academic integrity;
responding to course evaluations and feedback;
dealing with difficult students; and
getting students to read what's assigned
This database delivers practical insights with their 20-Minute Mentors series. These video-based programs are designed to answer specific questions related to teaching and learning. Watch on-demand here!
Happy discovery!