U of A Library supports platforms for students to join the scholarly publishing process and designed a workshop to teach students how!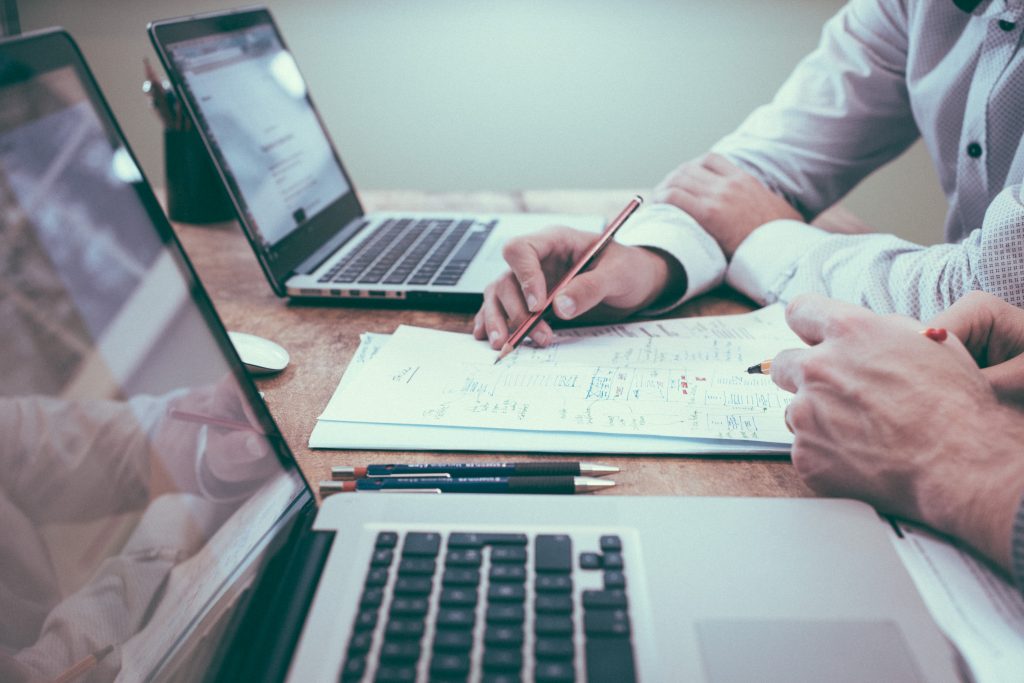 Many profs talk about "peer reviewed" as something to look for when consuming scholarly information. It might even be a requirement for citations in your next paper. But what does "peer reviewed" actually mean? What does the process entail? Who are "peers" and what is a "review"?
Librarians have to consider "peer review" while they help readers find resources. They are also researchers, who participate in creating, peer-reviewing, and publishing scholarship in their own field.
That's why Gabrielle Lamontagne and Sarah Severson have developed a program for students who engage in academic journal publishing. They work with UofA's Library Publishing team, which supports over 60 scholarly journals publishing open-access, sustainable content, including 12 active student publications. And they think that students can gain a lot from proactively participating in the scholarly publishing process!
On February 27, Sarah led their first workshop on Peer Review for Student Journals. Developed in collaboration with the Spectrum editorial board, this 90-minute workshop went over the basics of the peer review process and taught participants how to be a good peer-reviewer. It also included a hands-on learning session led by student journal editors. 27 participants attended, shared their experiences, and learned each other.
The librarians are planning to host more workshops like this in the future. We chat with them to learn more.
Historically, students (especially undergrads) haven't been asked to participate in peer review. Why should students take part?
Scholarly publishing can be a mysterious world to newcomers: not just undergraduate students, but graduate students, researchers, and other members of the university. We think that student publishing is a fantastic pedagogical opportunity to teach scholarly communication skills early.
We believe that our friendly, low-barrier, and experiential approach — where students get to participate in the creation of scholarly content — can help them become better readers, writers, and researchers while working with their peers and fellow learners.
Even if they only do it once, understanding the scholarly review process can help students become more astute readers and more critical consumers of information. They will learn to pay close attention to specific aspects of research articles: how is the research conducted? How are the findings processed? How is the result presented?
Who are the Library's publishing workshops for?
It's open to anyone who is interested in scholarly publishing, although primarily aimed at students. You don't have to be involved in any student journals… yet! And you don't even have to be enrolled at the U of A.
We're breaking down the process. For example, this peer review workshop was especially helpful for brand new peer reviewers, as well as folks who are thinking of becoming a peer reviewer. First-time authors and would-be authors might also be interested because we'll talk about the next steps for their manuscripts: what happens between a paper and a published article?
What do you hope participants learned?
We really wanted to focus on demystifying peer review, and then, how to do it well. We talked about the different types of peer review, what the process looks like, and how to get involved.
For the second half of the workshop, we had more hands-on learning: using real examples, we talked about how to give good feedback, then practiced doing a review in a group. Groups worked with review guidelines from different disciplines.
By understanding what makes a good review and practicing, we're hoping to empower students to try reviewing or improve the kind of reviews they're already doing.
What kind of publishing venues are available for U of A students who want to try their hand at this?
We publish a dozen student journals. There's a mixture of subject areas, as well as interdisciplinary journals like Spectrum. Many journals need peer reviewers to help them ensure that content is solidly-researched, well-presented, and accessible to readers. Outside of the UofA, there are student journals across Canada and beyond recruiting peer reviewers.
Signing up as a peer reviewer is a low-barrier way to get experience in journals; you can commit to as many or as few reviews as you can. Students can also submit if they have a great paper that might fit within a journal's scope — look out for Calls for Papers announcements. If you want to get more involved, consider reaching out to an editorial team!
Want to learn more? Contact us for individual consultation or to find out about other training opportunities! Email: library.publishing@ualberta.ca.