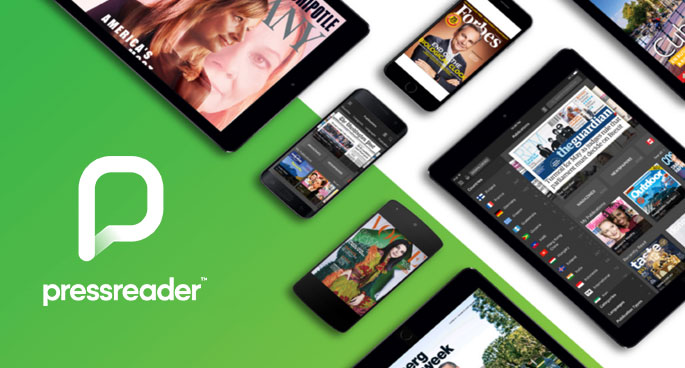 PressReader – a subscription service brought to you by the University of Alberta Library, gives the university community access to over 5,000 news sources from 100+ countries. Titles include The Edmonton Journal,  The National Post, The Washington Post, Newsweek, and The Guardian.
Create your own personal magazine on PressReader!
Visit the site to catch-up on daily news stories and browse magazines from across Canada and around the world. Create an account to customise the newspapers and topics you wish to see regularly.
Some tips for using PressReader:
University campus is a HotSpot, which means that university computers and wireless connections allow for access without signing in.
When you are offsite, login to PressReader through library.ualberta.ca and authenticate with your CCID.
PressReader's mobile app allows for reading offline from anywhere. Download the latest app for your device. You will need to reactivate access every 7 days by going to PressReader via the Libraries website on your device. 
Customize your reading experience through the Sections feature available in your Home Feed. A section means that the top stories on a specific subject will be available for you to read in your Home Feed. 
For further instructions and options, check out this handy guide from PressReader. 

Click here to start using PressReader today!