As the winter break descends upon the University of Alberta (U of A), now may be a great opportunity to set aside the research items and indulge in some not-so-guilty pleasures from your library friends…and by friends, we don't just mean those from the U of A Library. There is a veritable treasure trove of recreational delights within the collections of both U of A Library, AND Edmonton Public Library (EPL). And we're not just talking books; we're talking about video or board games, puppets, models… the list goes on.
This blog will highlight some lesser-known goodies within our U of A Library collection, as well as the spectacular partnership we have with EPL to provide our university community access to their vast print and electronic collections.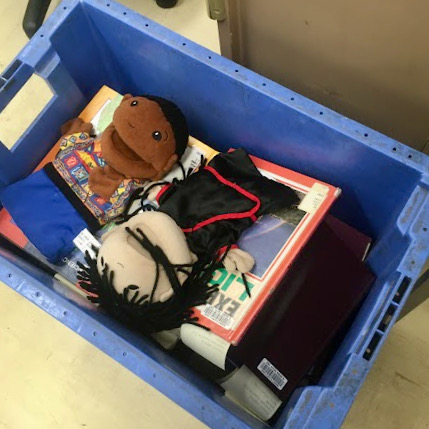 Nestled in the east corner of U of A Rutherford Library North's second floor lies some of the most diverse and amazing resources that our education students rely on to support learning in their classrooms. Games, anatomical models (skeletons, brains, an eyeball), puppets, robots, pop-up books, graphic novels, and shelves upon shelves of great children's books! Take the stairs to the 3rd floor to the GV section (1199-1570) for card, board, video & fantasy games, and more. Pop up to the fifth floor to the PN section (1993-1999) for an array of motion picture DVDs . We also have a spectacular offering of Indigenous graphic novels, as outlined in our Indigenous History blog from June 2021!
The majority of U of A Library's services and spaces close on Friday, December 23rd, so make sure that you grab your items before then! For a full list of location hours, please visit our website. If you've missed your chance to get some items with us, please don't hesitate to explore all the fantastic options provided by our friends at EPL through the L-Pass… even if you don't live in Edmonton! Our L-Pass is open to any current U of A student, staff, or instructor!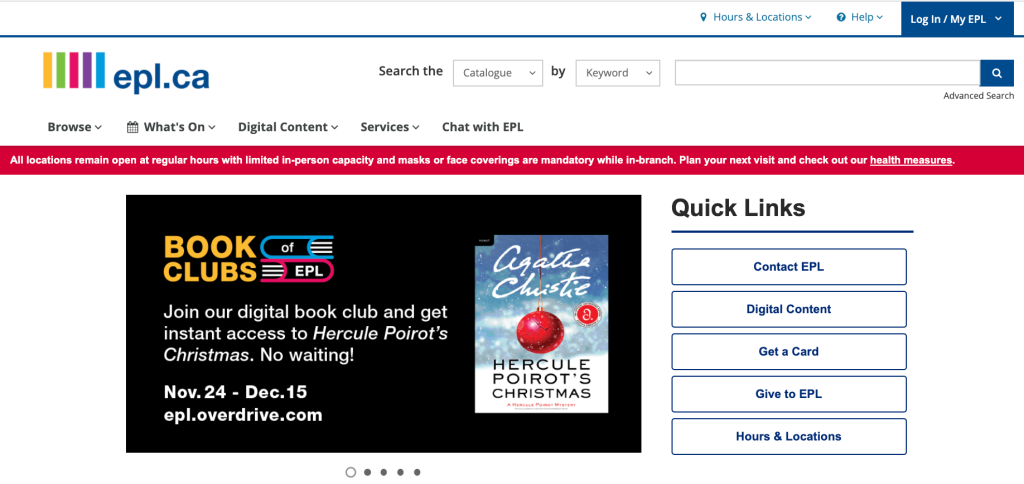 Just so we're on the same page (pun intended): the L-Pass allows U of A students, staff, and instructors to register their ONEcard barcode to a new EPL account, giving you a whole new world of library access without creating a new card! Our L-Pass page has more details, as well as the registration link, to help get you on your way.
In addition to the great Early Learning Resources we blogged about in November 2021, your L-Pass gives you access to EPL's vast print and electronic resources right from home. A quick cruise through their website will demonstrate that there is truly something for everyone. You can place a hold on print items for pick up at the EPL location nearest you, or check out their hours to experience their makerspace offerings. Their Indigenous Services provides exceptional recommendations from their collection, plenty of resources, and great online events.
Your L-Pass allows you to source e-books, audio books, magazines, crafting classes; plus stream movies or music. Get it all from your home device. Follow the instructions for EPL's online resources, on the digital content section of their website, to source free downloadable apps such like Hoopla. The ease of online access is particularly nice if you're cozy and warm on your couch and would rather stay inside!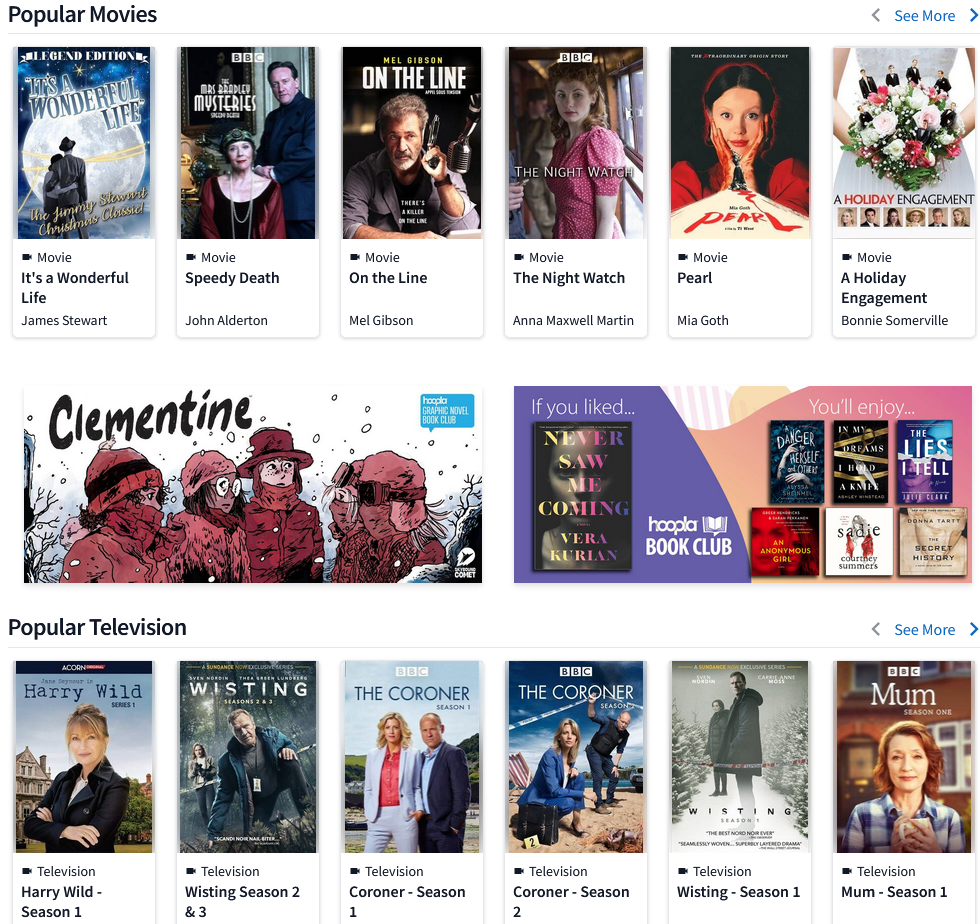 We hope that this winter closure break gives you the opportunity to rest, recharge, and perhaps explore some great offerings that our library and our friends at EPL have to offer. Take care of yourselves and others, and we wish you all the best over the break!
Love our blog posts? You'll also love us on social media! Check us out at @uofalibrary on Instagram, & Twitter!