Celebrate Indigenous History Month with us as we explore the increasingly popular genre of the graphic novel! Indigenous artists and writers have opened up the world of tribal tales, traditions and customs to a new generation of readers. Graphic novels share all the key characteristics of traditional novels but their images do the vast majority of the storytelling. Combining text and art, these books have the power to engage and through that, motivate change. Have a look at these titles chosen from our collections!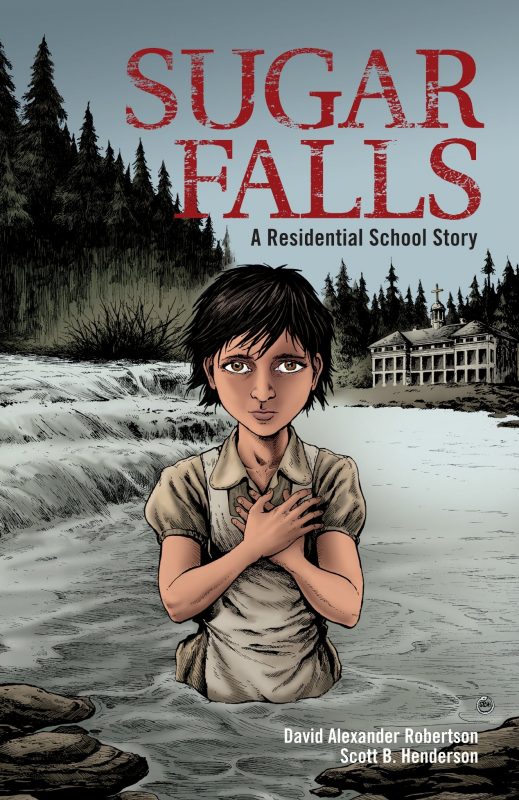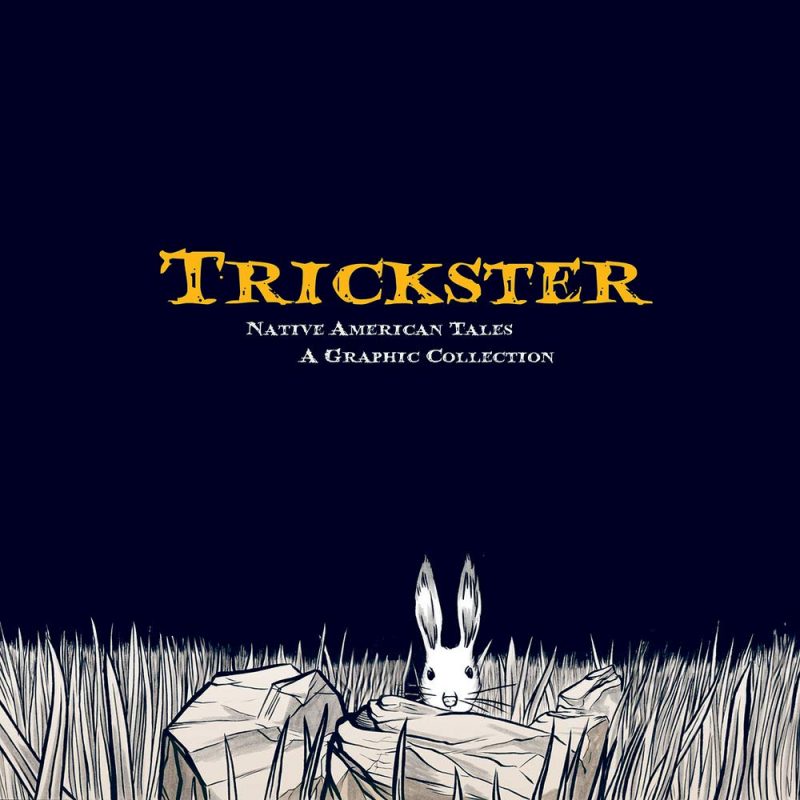 Trickster : Native American tales / edited by Matt Dembicki All cultures have tales of the trickster – a crafty creature or being who uses cunning to steal precious possessions, or simply cause mischief. In Native American traditions, the trickster takes many forms, from coyote or rabbit to raccoon or raven. This anthology brings together folklore tales and the world of comics to bring tricksters into popular culture! (for children of all ages!)
Sugar Falls: a residential school story / David Alexander Robertson; illustrated by Scott B. Henderson The life experience of Betty Ross, an elder from Cross Lake First Nation is portrayed in this book for children. It is a powerful story that recounts the horror Indigenous children experienced in residential schools. Betty keeps her spirit and hope alive thanks to words her father told her.
The night wanderer: Drew Hayden Taylor; art by Michael Wyatt; adaptation by Alison Kooistra Nothing ever happens on the Otter Lake reserve. To make matters worse, 16-year-old Tiffany discovers her bedroom is being rented out! Sure, their guest is polite and keeps to himself, but he's also a little creepy. Little do they know, the mysterious lodger is actually a vampire, returning to his tribal home.
Nobody cries at bingo: Dawn Dumont The reader is invited to witness firsthand Dumont family life on Okanese First Nation. It's all here — life on the Rez in technicolour — as Dawn emerges from home life, through school, and into the promise of a great future.
The ballad of Nancy April : Shawnadithit / by David Alexander Robertson; illustrated by Scott B. Henderson. In this story, our protagonist Jessie is transported through time and space to early 19th century Newfoundland! There she meets Shawnadithit who, as the last surviving member of the Beothuk, has witnessed the end of a once-great people. Other books in this series: Tales from Big Spirit.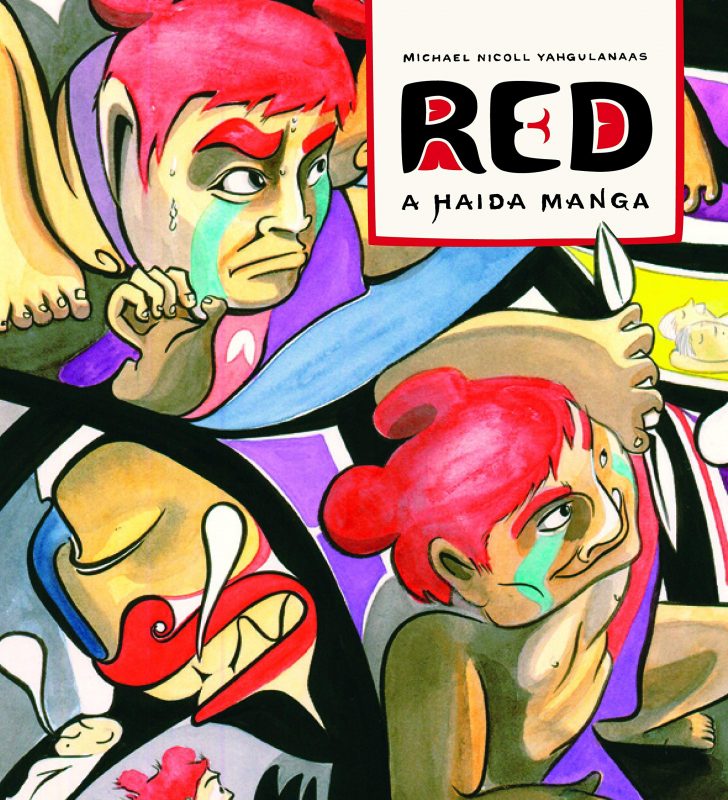 Red : a Haida manga / Michael Nicoll Yahgulanaas. Traditional Haida imagery blends with Japanese manga in this action-packed graphic novel. It is also a cautionary tale about the devastating effects of rage and retribution. (Check out the prequel! – Carpe Fin )
Red power : Brian Wright-McLeod. Narrated by the wolf, the past is explained as current events unfold around the main characters who find themselves immersed in a bloody range war. Treachery and beauty line the road to enlightenment.
The outside circle : Patti LaBoucane-Benson ; art by Kelly Mellings. Two brothers surrounded by poverty, drug abuse and gang violence, try to overcome centuries of historic trauma to bring about change in their lives. The Outside Circle is drawn from the author's 20 years of work and research on healing and reconciliation.
7 generations : a Plains Cree saga / by David Alexander Robertson ; illustrated by Scott B. Henderson. This epic four-part graphic novel weaves an engrossing story of one Indigenous family over three centuries and seven generations.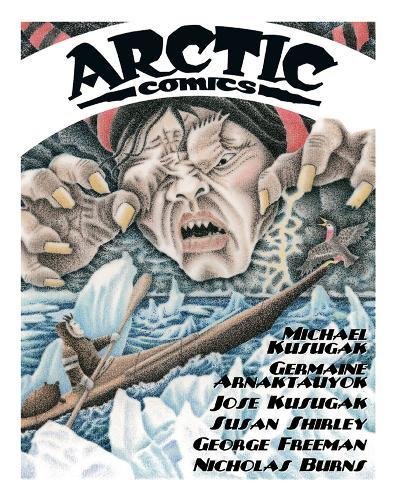 Arctic Comics is published in Alberta and features five tales of myth, adventure and humour told at the top of the world. Written and drawn by Inuit and northern Canadian comic creators.
This place : 150 years retold / stories by Kateri Akiwenzie-Damm [and others] Explore the past 150 years through the eyes of Indigenous creators in this anthology. These stories are an enlightening journey through Indigenous wonderworks, psychic battles and time travel.
Stories of our people = Lii zistwayr di la naasyoon di Michif : a Métis graphic novel anthology was produced in Saskatchewan and includes the storytellers' original transcripts and five illustrated stories steeped in the Michif-Cree language and culture.
Not (just) (an)other : edited by Gordon Henry Jr., Elizabeth LaPensée This collection features works of graphic literature newly adapted from writings by Indigenous North Americans.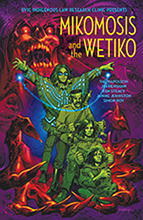 Moonshot : edited by Hope Nicholson Moonshot is an anthology of stories about identity, culture and spirituality told by writers and artists from communities across North America.
Mikomosis and the Wetiko Created by the University of Victoria's Indigenous Law Research Unit, this graphic novel follows the trial of a Cree man by a 19th-century Alberta court. A contingent of 21st-century Indigenous lawyers travels back in time to intervene and apply aspects of Indigenous law not originally presented.
There is a growing number of Indigenous graphic novel authors and artists and these are just a few that we hope will pique your interest. For more inspiration, check out this list from Strong Nations publishing house.
If you would like more information and resources, don't hesitate to ask us . We are more than happy to help!