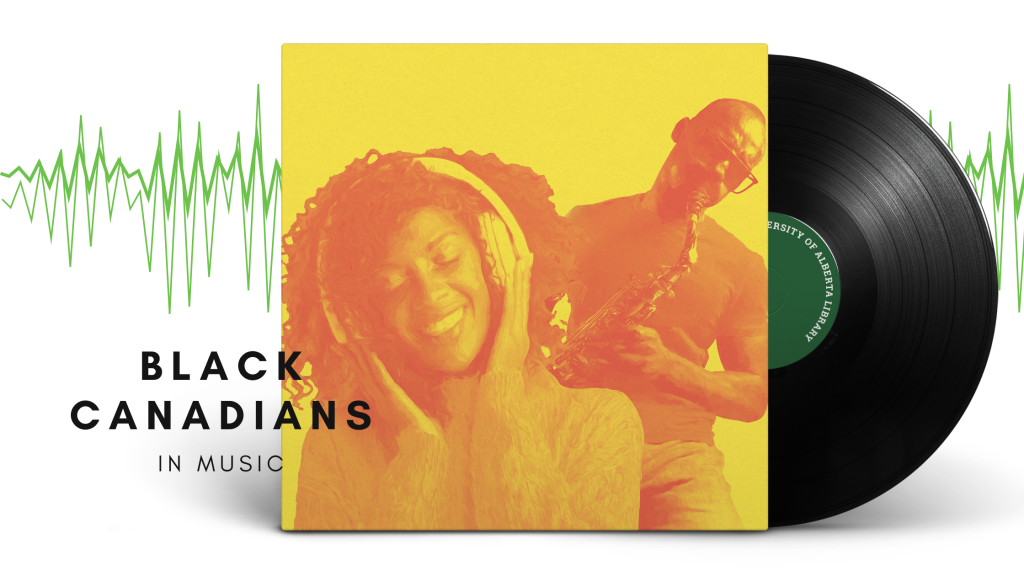 As a music lover, I have always cherished the many resources the library provides for those who want to learn more about different musicians and genres. In addition to musical scores, the library subscribes to many streaming databases and has an extensive collection of CDs and LP vinyl that you can request and put on hold with your OneCard. As it is Black History Month, I sat down with Lucinda Johnston, our music librarian, and we took some time to explore some of the musical contributions of Black Canadians in music.
Hip-Hop, Rap and Pop Music
Hip-hop and rap find their roots in African-American culture, and Canada has its own unique layer within the genre. Torontonian Aubrey Drake Graham, otherwise known as "Drake" is by far one of the most successful and influential Canadian rappers and hip-hop artists. If you want to dig a little deeper into Drake's life and work, in addition to numerous academic and music news articles available in the catalogue, there is also an unofficial biography. The rapper known as K'naan, Keinan Abdi Warsame, is a Canadian rapper and poet who has also published a children's book about his life.
I also must mention Abel Makkonen Tesfaye, born in Toronto to Ethiopian parents, is the acclaimed pop artist known professionally as The Weeknd. He has had won numerous Junos, Grammys and has even been nominated for an Academy Award. The Weeknd has thus far been the only Canadian solo artist to headline at the Superbowl halftime show.
Jazz and Blues
Black Canadian musicians have made an indelible mark on the genre of jazz and blues music. Montreal particularly seems to produce a lot of jazz musicians. One cannot overlook the legendary genius of Oscar Peterson, virtuoso jazz pianist and composer. Peterson's legacy includes hundreds, if not thousands of audio recordings and performances with all the big names of jazz. In particular, his Canadiana Suite, composed for a jazz ensemble, captures the Canadian geography and identity in a unique musical experience. Cy McLean, a contemporary of Oscar Peterson, was also a trailblazer of Canadian jazz music. Born in Sydney, Nova Scotia, he later studied piano in Russia and Germany and went on to teach many young, Black jazz musicians. His band was the first to open in the Colonial Tavern in Toronto, a venue that would become an important jazz venue.
Oliver Jones, from the same neighbourhood as Oscar Peterson, is a jazz pianist, organist, composer and arranger. You can find many of his recordings in our collection.
Orchestral and Classical Music
Robert Nathaniel Dett was born in Canada in 1883 and lived in the United States later in life. He was a composer, pianist, organist and music professor. We have many of his compositions in our Naxos Music streaming databases and a number of articles and books about his life and work. Portia White was one of the first Black Canadian concert singers to achieve international fame.
These are of course just a few of the many Black Canadian musicians past and present. A great place to start to explore further is to check out this list on Wikipedia and search the library catalogue to see what we have. Of course we the library staff are always happy to help you search, just ask us.
Love our blog posts? We invite you to subscribe to our newsletter (scroll down to the bottom right side of this page). You'll also love us on social media! Check us out at @uofalibrary on Instagram, & Twitter!