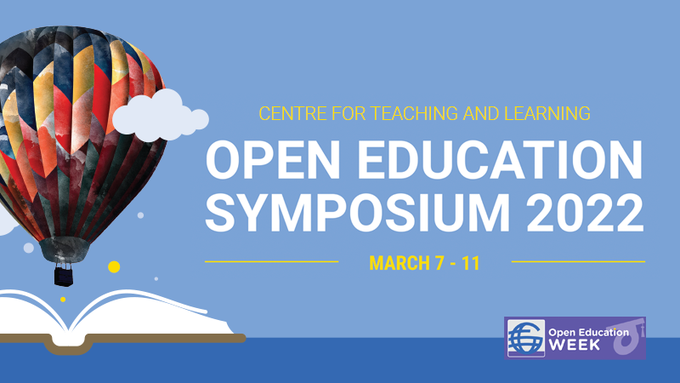 Mark your calendars for the Open Education Symposium during the first week of March!
The symposium is a week-long celebration of all things relating to Open Education, including creating, using and sharing open resources; exploring open pedagogical practices; and building community with other practitioners, educators and students.
The event is free, virtual and open to all! Take the opportunity to learn some new skills with hands-on workshops, have informal discussions during the networking sessions, or catch a panel or lightning talk to learn more about topics ranging from how open pedagogy looks in different disciplines to licensing and accessibility issues.
Don't have time to attend the whole week? You are welcome to drop in when you can; the registration link is good for the whole conference.
Other ways you can participate include:
Love our blog posts? We invite you to subscribe to our newsletter (scroll down to the bottom right side of this page). You'll also love us on social media! Check us out at @uofalibrary on Instagram, & Twitter!