Good news! In partnership with the Campus Food Bank, University of Alberta Library will be running a Food Bank Drive at our curbside pickup location at Rutherford Library galleria.
All donated food items will be distributed to members of the UAlberta community, and monetary donations will be used by the Campus Food Bank to purchase more food.
When can I bring items? Rutherford Library galleria (curbside pickup location) is open Monday to Friday: 11 am – 5:00 pm.  Closed on Saturday, Sunday, and Stat holidays.  Please wear a mask as you enter the building.
Could I make an online donation? While all donations are valued, monetary donations allow the Campus Food Bank flexibility to purchase what is most needed at a certain time. The link for online donations is here: campusfoodbank.com/donate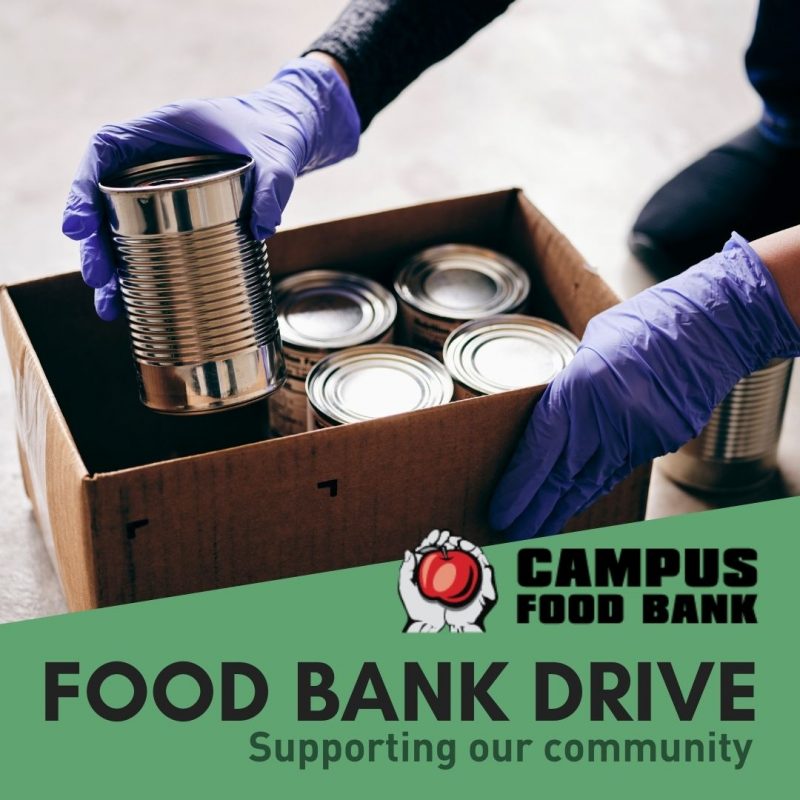 What are the most needed non-perishable items? This list provides a few suggestions:
Canned Meats (eg. tuna)
Canned Fruits and Vegetables
Peanut Butter
Beans (canned chickpeas, kidney beans, etc.)
Cereal
Rice
Pasta and Pasta Sauce
Oats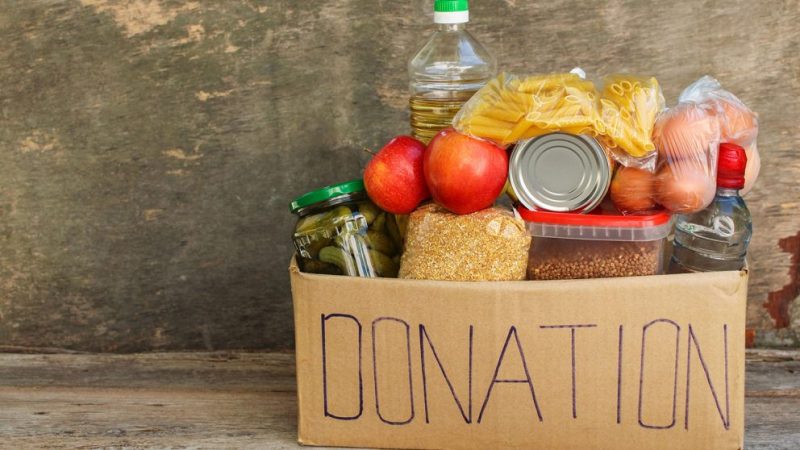 Perishable food donations? To arrange the donation of perishable food items, please contact Campus Food Bank at (780) 492-8677 and ask to speak to the Executive Director. They would be happy to accept fresh produce so go ahead and plant that extra row in your vegetable garden this season!
Note: For safety reasons, they cannot redistribute homemade products or open food products.
Do you have a plethora of reusable bags? These too are greatly appreciated by the Campus Food Bank team! Thank you in advance for your support.