With the majority of students and staff being advised to work and study from home, this is how our staff are supporting online learning…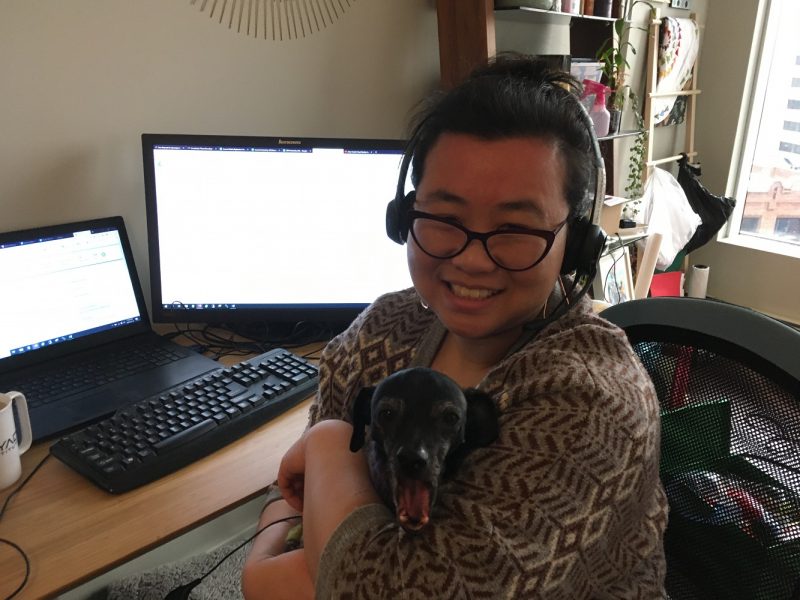 As the Publishing & Digitization Specialist on the Library Publishing and Digital Production Services team, Emily is busy answering emails on the daily.
On the "publishing" side, Digital Initiatives supports journal editors and textbook authors working on open access projects. For many students, researchers, authors and editors who are engaging with the publishing process for the first time, it can be a real head-scratcher. There's a lot of elements to consider, from policies to publishing ethics, editorial workflows, copyright and everything in between. Emily helps demystify the process through consultation and documentation, all the while offering lots of software support. Our journals run on an open source platform called OJS (Open Journal Systems), which has a fantastic international community, and for which we're a development partner. And, our textbooks are published on PressBooks.
When a journal publishes a new issue, there is a list of routine tasks to run through:
Check that things look right. Is all the information where it's supposed to be?
Check that the DOIs are working properly — dead links are annoying and detrimental!
Google Scholar crawls our journals automatically, but many indexing and database services don't. Depending on the journal, Emily may need to submit metadata (information about articles) to databases.
And then, lastly, contact our awesome social media team to help signal boost! Do you follow us yet? Instagram? Twitter? Facebook? Newsblog?
"It's such a pleasure to work with student journals. I wish I'd known more about publishing opportunities when I was in undergrad myself!"