This post was written by the Head of the Library's Collections Strategy Unit, Trish Chatterley

Article Processing Charges (APCs) can present a significant financial barrier or expense for researchers who would prefer to make their articles available in Open Access format and freely available for all to read upon publication. The University of Alberta Library is pursuing new contract models with various publishers in order to eliminate those costs for UAlberta authors, facilitating widespread dissemination of UAlberta research.
The Wiley Agreement
The new two-year agreement for 2023-24 with Wiley enables UAlberta corresponding authors to publish eligible articles in subscription-based journals under an open license without incurring APCs. The agreement was negotiated nationally via the Canadian Research Knowledge Network (CRKN), enabling researchers from the 71 institutions taking part to make their articles freely available to be read by all.
Wiley publishes more than 1,330 subscription-based journals across a range of disciplines, with an average APC of $3,500 USD. As noted above, UAlberta corresponding authors publishing in any of those journals will not incur APCs. Authors must use their @ualberta.ca email address in order for their affiliation to be recognized. Articles accepted for publication in Wiley's Gold OA journals are not covered under this agreement. The agreement includes full reading rights to all Wiley journals.
This agreement should result in substantial impact for the university since according to data pulled from the Web of Science, it is the third top publisher in which UAlberta researchers publish, after Elsevier and Springer. Further detail about this agreement and a guide can be found on the Wiley website.
The PLOS Agreement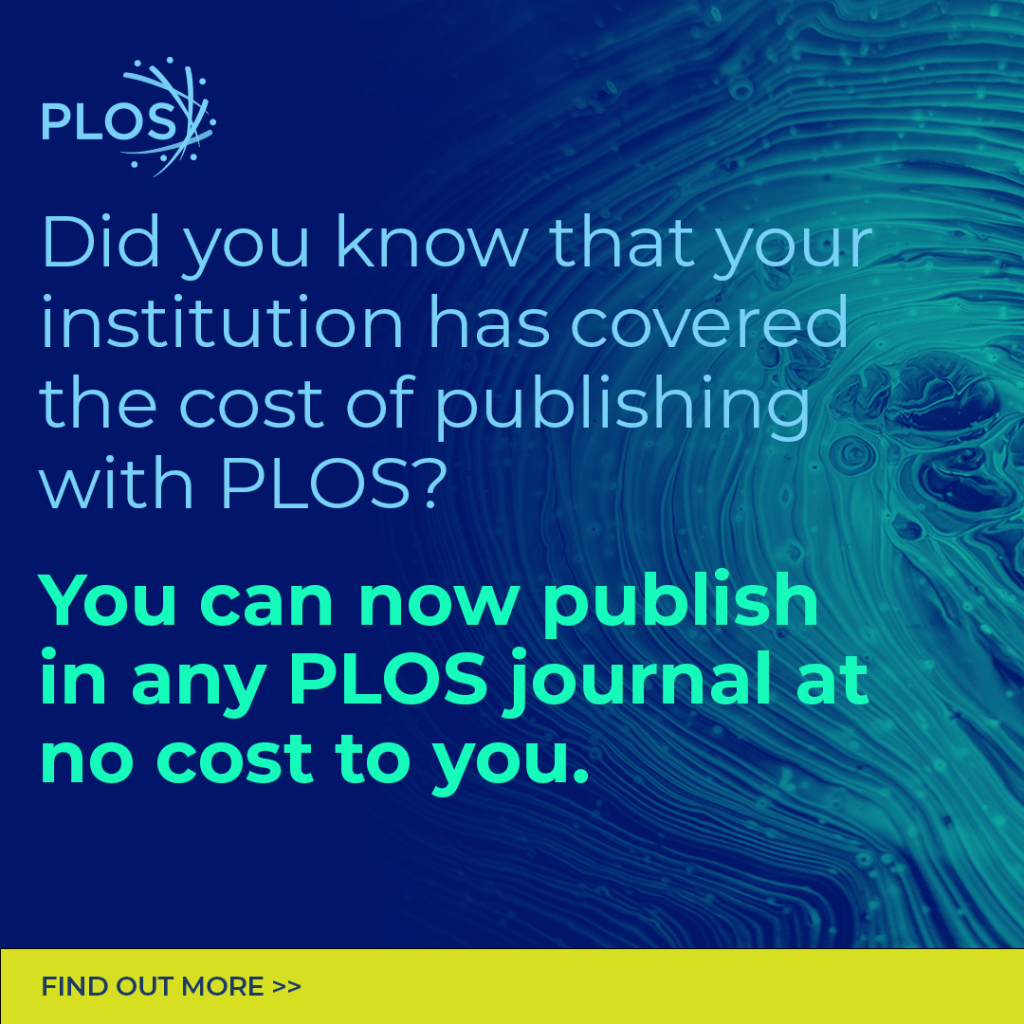 The new two-year agreement for 2023-24 with PLOS grants UAlberta authors unlimited APC-free publishing in all 12 PLOS journals, including PLOS ONE. PLOS is a non-profit, fully open access publisher with a suite of journals in science and medicine. This agreement was also negotiated via CRKN.
"We are delighted to have increased the range of APC-free open access options available to UAlberta researchers through these two agreements," said Denise LaFitte, Associate University Librarian at UAlberta and Chair of the CRKN Content Strategy Committee. "The potential for thousands of new articles by Canadian researchers to be openly available is significant."
To view a list of all publishers for which APCs are either eliminated or discounted, please visit the library's Open Access Article Processing Charge Support webpage. For questions or comments related to these agreements, please contact the Library's Collection Strategies Unit at csu@ualberta.ca.