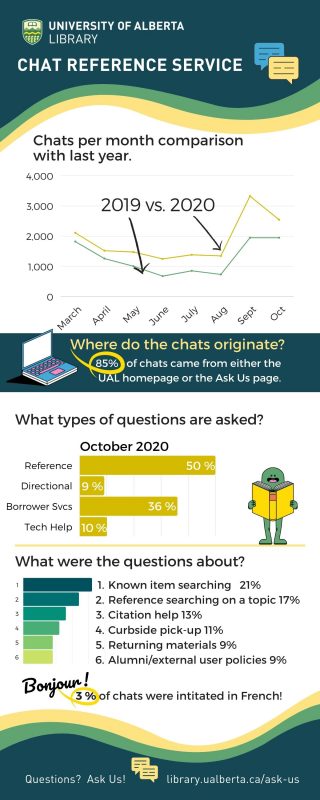 Our work has changed a lot since the pandemic began in March 2020. The library has invested in a robust online service over the past ten years, but since we began studying and working from home, those numbers have vastly increased.
September is always an exciting time at the library and this year was no exception, despite being online. Students and staff alike were reaching out in record numbers. From March to September, 2019, there were 8310 chats. During the same months in 2020, there were 12,419 chats. This represents a 49% increase.
The library website is now like our "front door" and most of our interactions on Chat originate from our homepage Chat window.
Our Information Specialists are ready behind the screens to help you with all your library questions and the Ask Us chat service is a great place to start when you are beginning a project.