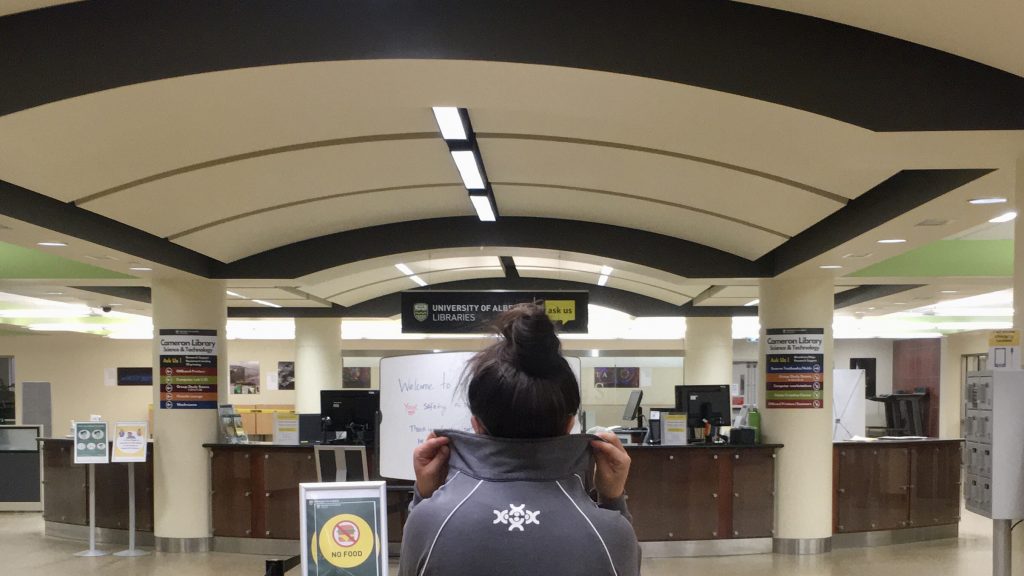 Happy Alumni Week to one and all in our green and gold community. When you work on the campus of your alma mater, you can't help but be surrounded by the nostalgia of your (now seemingly) carefree days as a student. Sure the faces and some of the buildings change, but the feelings of familiarity and good memories remain.

As a proud Human Ecology alumna (with ALES, back when it was AgForHE), I am genuinely full of warm fuzzies after leaving our bunny-abundant campus with my degree in 2007. Before you think that I've completely succumbed to the green & gold kool-aid, don't worry! I haven't forgotten that my undergrad journey required a STEEP learning curve and that the journey wasn't all sunshine and roses (*cough cough* ECON 101 & 102). In true Human Ecologist form, what makes my U of A memories so positive is the meaning and symbolism I derived from my engagement with on-campus community and spaces.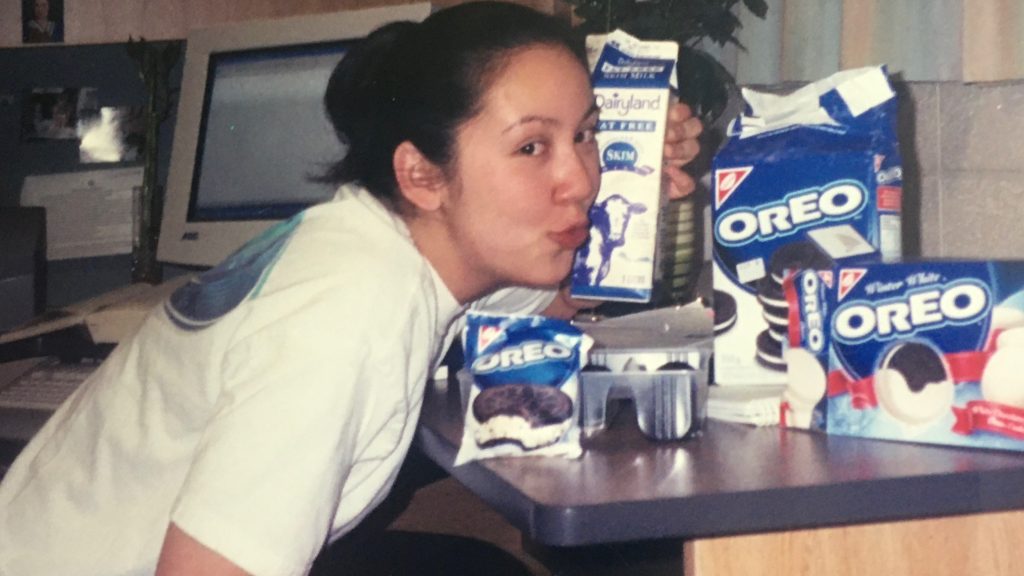 My first introduction to campus came as a resident of 3 Henday of Lister Hall in Fall 2002, the year before Schäffer Hall opened. Living in residence gives you an instant squad of the most diverse and fantastic human beings one could have ever hoped for. I was immediately surrounded by a large family of peers who would go on to become engineers, doctors, lawyers, artists and dreamers (photo: Fall Exams 2002, living the dream with a ton of Oreos to fuel my NUTR 100 study session).
I am exceptionally grateful that social media or smartphones weren't a thing back then; particularly when a few of us were conscripted at the last minute by our exuberant VP Henday to be his back-up dancers for Siderite's annual drag show at The Ship (the bar in Lister Hall that was in its final operating year).
To keep myself from falling prey to the distractions of procrastination (room cleaning, laundry), I would often join my floormates on-campus in various locations to complete assignments or study. I feel like I had to lug around a LAN cable and log into Putty every time I needed the internet (gasp, no universal wifi!). We loved going to the fourth floor of Rutherford Library and I would tuck myself into a carrel on the west side of the building; Harry Potter had just become popular (the Chamber of Secrets was released in theatres around my first fall term exams) and Rutherford South had yet to earn its nickname for their second-floor reading room.
Venturing into the Scott Health Sciences Library, or Med Sci, made me feel smarter than I really was. There were so many dedicated and serious people studying in that space and it would inspire me to stop doodling and get things done. I would accompany my best friend, who is now a gynecology oncology fellow, on one of her many study sessions there and I remember being terrified to even drop a pencil for fear of being crowd shamed by nearby students for making noise.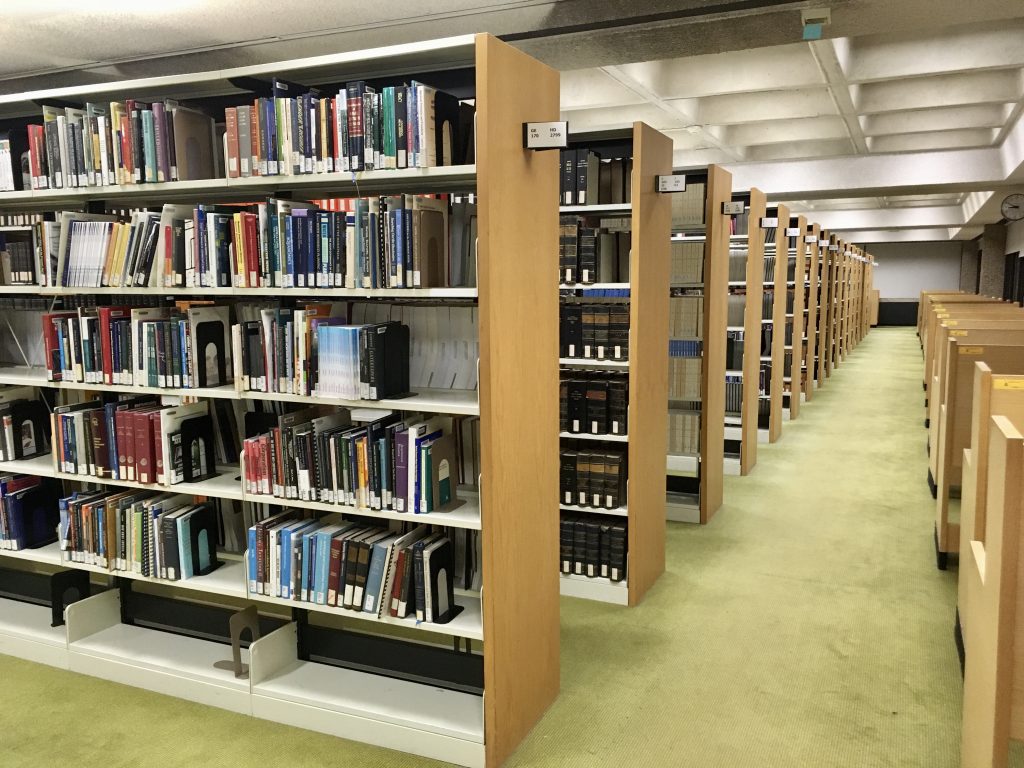 My final favourite haunt was the Law Library. I loved that place. From it's brutalist architecture to the gnarly green carpet (my Uncle Bob's house had shag carpet that was the same shade), this place felt just right in terms of study vibes. I would hunker down on the first floor (which was later annexed for offices in the coming years) and happily punch out my remaining essays ahead of my pre-practicum placement.
I was a SNAIL, or a student not actually in law. I was a happy infiltrator, despite the fact that library spaces are for all disciplines, and am even happier now that this is a library that I frequently provide library services in.
As technology has grown and evolved, so have our abilities to access information. Had I known, back when I was an undergrad, a fraction of the library skills I have now, I don't think I would have been reaching for the Pepto Bismol quite as often when it came to seeking out articles. The library staff I work with are incredibly kind-hearted individuals and knowing this now, I should have reached out for help finding resources back when I was struggling to find resources.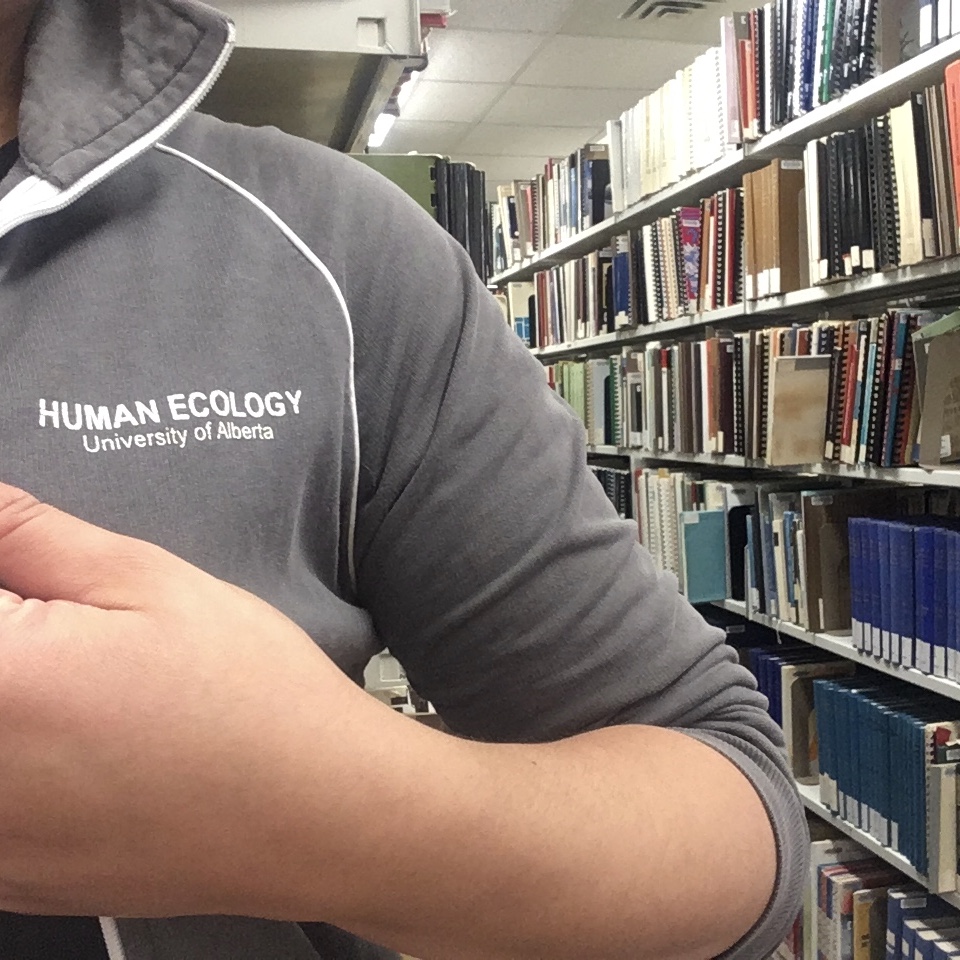 So what does this mean as an alumna working for her alma mater now? It means passing on one word: support. Support can come in the form of your best buddy who knocks on your door on their way to Med Sci when they know you've got an assignment due. Support can come from your new family of floormates when you've bombed your ECON test and you need some cheering up…only to find yourself grooving to a Christina Aguilera song in front of (what seems like) the entirety of Lister Hall.
Support can be a quiet refuge in another area of campus for you to collect your thoughts and find your words. Support can come from strangers behind a service desk who, once you talk to them, can provide a world of warmth and good advice. It can take many different supports to complete a degree, and while everyone's support system can be different please know that this campus community is full of great people and spaces to help get you through.
Thanks for the view! We invite you to subscribe to our newsletter (scroll down to the bottom right side of this page). Love us on the blog? Then you'll love us on social media! Check us out at @uofalibrary on Facebook, Instagram, & Twitter!