We are pleased to be celebrating National Indigenous History Month throughout June with a series of blog posts featuring some great resources from our collection that can be accessed online! This post was written by Kaia MacLeod, one of University of Alberta Library's Indigenous Interns.
If you've ever wanted to learn something about Canada's Indigenous Languages this is the guide for you! As the description indicates, the teaching First Nations, Métis and Inuit Languages guide offers an introduction to finding resources for teaching these languages in Alberta schools using sources and services that are available through the University of Alberta Library. Although some of the collection is locked away in the physical library, there are many online accessible items. 
This guide contains many components that I like. For example, on the main page there is a list of online resources and language learning apps. Although there are different resources on Indigenous languages, the majority focus on teaching Cree and Blackfoot as they are specified within Alberta Education's Language and Culture Programming.
I found a great place to start was The Federation of Endangered Languages Canada, or FEL Canada, which has compiled a list of different initiatives concerning the revitalization and promotion of FNMI languages. From the FEL Canada website, there are links to the initiatives websites and, when applicable, the initiative will say what they are doing and what they want to be doing. For example, the Tahltan Central Government want to create cultural learning camps and childhood programs; for now they have online lessons. There are multiple ways to get involved with FEL Canada, including volunteer work. 
Being able to hear the words and pronunciation of a language is important for learning. When we look at successful apps, like Duolingo, they test their users' oral, writing and listening skills. The Michif Voice Collection has a great selection of audio files for learning the language starting with the basics, including greetings like hello and my name is. There are also video interviews where people discuss the Michif language.  The Quizlet Cree language learning cards offer a look at different words in the dialects of Plains and Woods Cree. If you're looking for a way to integrate your new-found language skills, you might want to consider the FirstVoices Keyboards app. This app for your smartphone gives you access to 100+ Indigenous keyboards so you can text in the language! 
When it comes to language learning apps there are several resources. ATC Cree, Honour Water and Tussaalanga are just a few apps you can use to learn languages. The guide has a separate Children Friendly App selection that includes KOBD Learn Obj-Cree and Stoney Nakoda Language.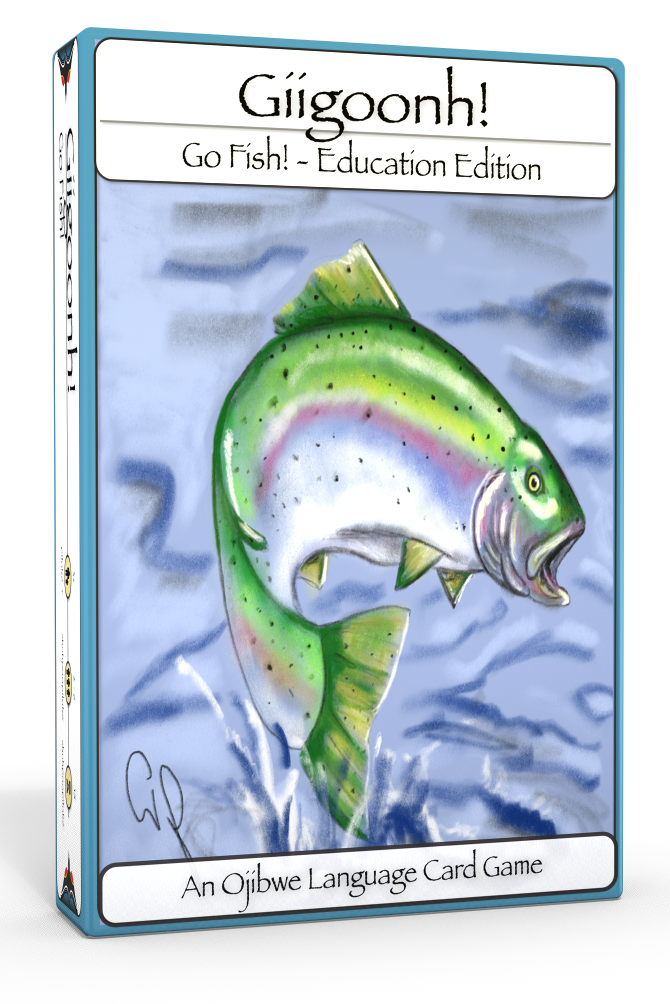 What I've described so far is from the super informative main page, but there are different sections to the guide. There is one page that relates to the Alberta curriculum , a page on lesson plans, one on finding Indigenous Language Resources, another on books and even one on Indigenous Language Learning Games – physical games that will eventually be accessible! Speaking of physical resources, there are several language learning kits, including ones focusing on Ojibwe and Blackfoot. There's even a classic Go Fish game with a focus on learning Ojibwe vocabulary.
During my bachelor's degree in Film Studies, my other language component was French. From taking University-level language courses I can tell you that learning a language is a commitment. When it comes to language, there are multiple components: reading comprehension, oral and listening skills, which is why it is great that there are a variety of ways to learn Indigenous languages for free.
This guide is well thought out and informative; well worth a look through. It's a great starting point for anyone wanting to learn about Canada's Indigenous languages.