Staff profiles tell the story of an organization. Here at the University of Alberta Libraries, this is ours…
Meet Elisabet!
June 30th is Social Media Day and we're celebrating early by interviewing one of our Communications and Outreach members, Elisabet Ingibergsson, who handles the University of Alberta Libraries Facebook social media.
What is your role at UAL?
I am a public services assistant at Bibliothèque Saint-Jean.
What is the coolest thing about working at Bibliothèque Saint-Jean?
I just love that although I live in an English speaking province, the moment that I set foot onto Campus Saint Jean (and its lovely green spaces) I enter a bubble of francophonie. There are french speaking Albertans throughout the province, but here the French language rules!

How does it feel to have recently won a Service Excellence Award?
I was completely surprised and delighted to have been nominated, and actually winning the award was the icing on the cake. Last year I served at Cameron Science and Technology library filling in for a temporary placement. It was a big learning curve for me as I became accustomed to the databases, subject guides and people at the North Campus. I even learned how to operate the 3D printers! I strongly believe that excellence in public service can only be achieved when we have teamwork. This award is also a reflection on my colleagues in similar service desk positions and all those people who are helping us in the background – from the shelvers, the facilities staff, cataloguers, IT magicians, to the librarians and management! We can't shine without all the pieces of the puzzle doing their part for the whole.
What is your favourite emoji?😁 full faced grin is great when an " ! " is just not enough.
What was the highlight of your Ireland trip this last spring? Recommendations?
Well, for sentimental reasons I visited the old library at Trinity College in Dublin where my parents met and fell in love💘 . Who can resist a library visit? Belfast is often overlooked by North American visitors, but is a lovely vibrant city, and from there a trip up the Antrim coast on the Causeway Coastal road is an unforgettable experience! End to end only a few hours, but days and days of adventures and side trips to little villages and castles!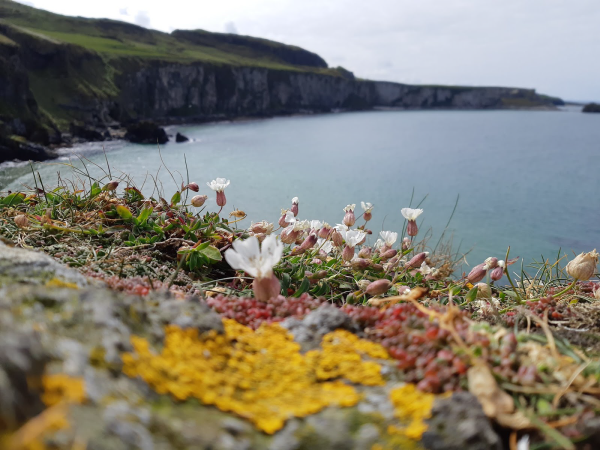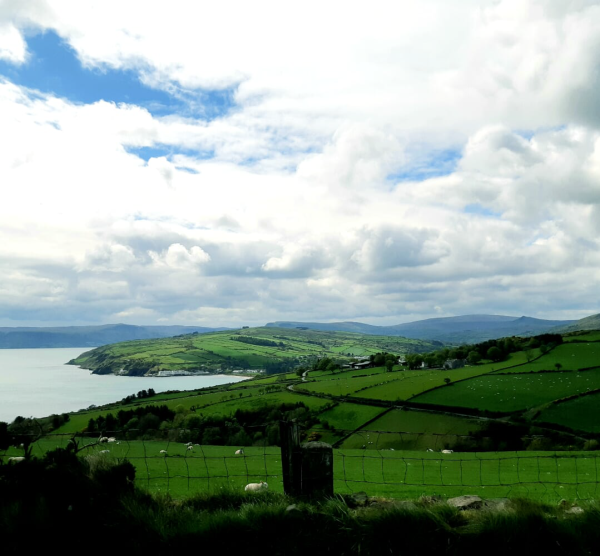 If you ever find yourself at the Bibliothèque Saint-Jean, come in and say Bonjour!
The French version of this article is available here: http://uabsj.blogspot.com/2019/06/laissez-nous-vous-presenter-elisabet.html