The libraries hosted a fantastic exhibition this spring in the Rutherford Galleria from April 14 to May 14, 2018. Check out this guest post from Royden Mills, UAlberta Sculpture Instrutor.
Curators: Marilène Oliver and Royden Mills, K-Lee Fraser
Special Thanks to: Stephanie Jonsson, Cambell Wallace, Steve Dixon and Mark Seignor
This Exhibition offered energy from the momentum of studio artists who either were studying or have studied in direct connection to the Faculty of Arts and especially the Department of Art and Design at the University of Alberta. First Nations artists from Portage College in Lac La Biche presented an important collaborative Installation for this exhibition as invited guests.
The spectrum of contributing artists included First-year Fundamental students with a cross section of Undergraduate students, a few Graduate students and former students who already had terrific, professional careers. This exhibition ran for a month and was really a wonderful opportunity; and we were grateful to the Rutherford Library staff, especially Michael May, who started the exhibitions years ago. We gratefully acknowledged stellar support from Sarah Polkinghorne who enthusiastically supported it and K-Lee Fraser who carried the energy wonderfully this year.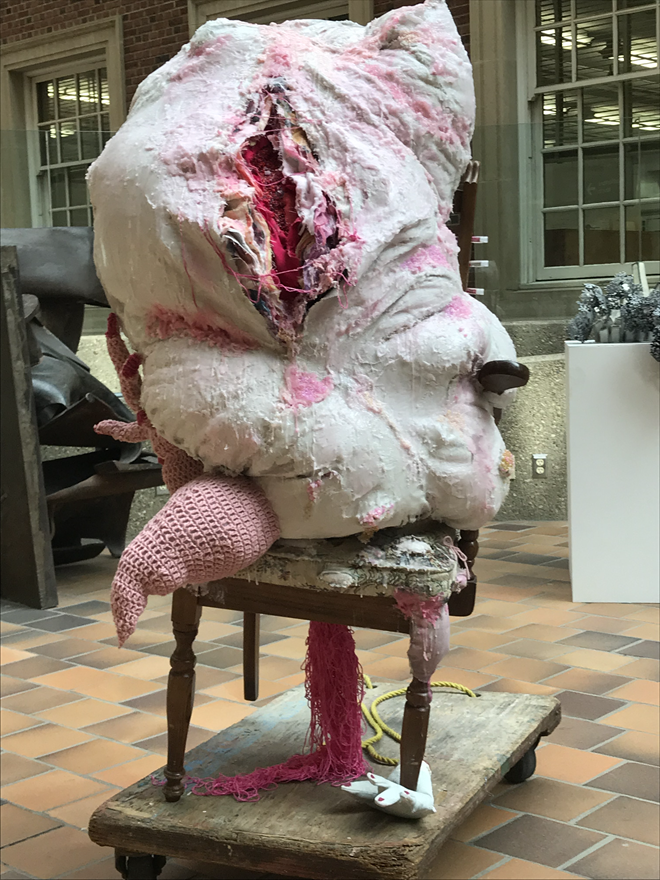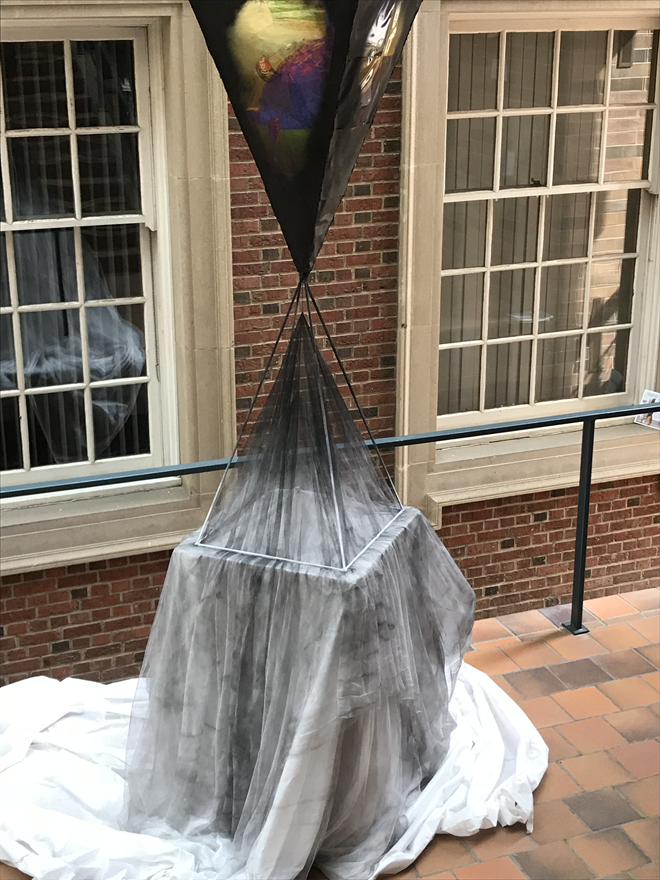 The Printmaking and Sculpture Divisions at the U of A made the show a part of the course curriculum and the undergraduate student work done by them was completed for this exhibition in less than the thirteen weeks of course time this term. The energy they dedicated spoke to a passion they had for efficiently using their studio practice and reached out in an effort to inspire others. These artists were all trying to make lives as studio professionals.
Change Climate: The exhibition was titled in a way about the climate that these students wanted to address which included a range of serious issues that affected the climate of our existence. The changing weather patterns were obviously a very big and significant concern in our era, the anxieties that we felt over human influence over temperature change, the hopes and fears we felt around the socio-political climate of our era are also very much in the forefront of the minds of some of these artists too.
In some cases the work spoke directly and obviously with full force on trying to provoke change or reaction, but in other cases there was expressed equivocation over feelings to do with human wilfulness and engagement with nature. There was no question that we had to do something about SO many things in our era and these were the people who carried the responsibility of trying to inspire us by using their Fine Art studio practice. They hoped we would consider things that we may have overlooked about being alive. Perhaps it was the role of artists to present alternatives to orthodoxy in our world through the very way they lived.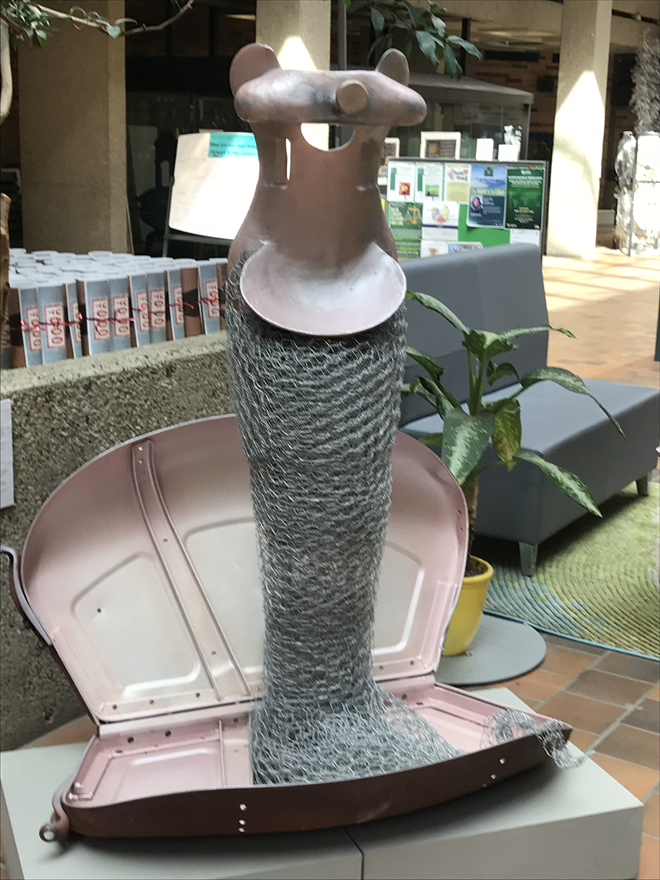 Our students studied the traditions of Fine Arts proudly; they all were taught how to draw accurately, they were taught how to sculpt accurately, and they studied art history and contemporary visual culture; and they were faced with trying to sort out how they must generate sustainable lives as professional artists.
The Art and Design Department has proven remarkably successful at launching people into pertinent careers by helping to build individuals who are agile enough to deal with many types of traditional and contemporary media. The students were challenged to take on the same uncommon work ethic that professionals of any discipline require.
You saw work here by a spectrum of artists, junior through accomplished artists seeking not merely to match the décor or be background music to the daily life of this University space. They sought more. They respected the intelligence of the audience and believed that, generally speaking, all people enjoyed arriving at doing something that at first they may not have considered possible of themselves. That kind of satisfaction over applying one's self and challenging one's self was a sign of respect offered by these artists to the audience.
In the end, the work validated both artist and audience member and in that way art really can save lives, one validation at a time. We hope you found something that stirred something in you!
Royden Mills, Co-curator of the exhibition, April 2018