We the kitty companions of the University of Alberta Library's intrepid reference team are taking a stand. Today, what you know as "chat (emphasis on the hard – T) reference service" — will now be known as "chat (the much more refined French pronunciation – ʃa ) reference service." But fear not gentle students and researchers, you can still expect the same purr-fessionalism and purr-spicacious services you would expect from our human counterparts. Let us introduce you to our meow-velous feline team who can answer all your questions; whether it be for litter-ature searching, hunting for articles on growing better catnip, or how to use our cat-alogue to place holds on books.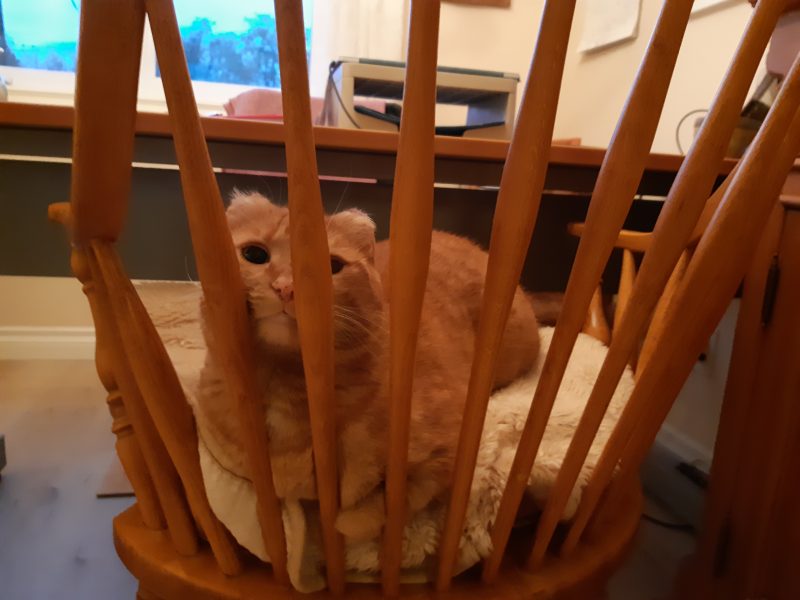 Meet our trainees… Tabby honest we're not sure how they'll work out
Happy April 1st everyone! We hope you enjoyed our little April Fools Day indulgence as much as we did putting it together. Think of it as our way of bringing everyone some pre-long weekend levity. Rest assured our public service team is here to help assist you, whether it be through email or chat reference. Ask Us!
Please note that all library services will be closed on Friday, April 2 and Monday, April 5. For more information about long weekend services visit our hours page.