The University of Alberta Library subscribes to numerous databases that are core for certain disciplines, but also really deserving of wider attention. This is one of those gems…
Artstor is a collection of more than a million high-quality digital images of works of art from the collections of galleries, museums, and libraries around the world. It is used most often by researchers in the Arts and Human Ecology: Clothing, Textiles & Material Culture; but everyone can enjoy exploring this beautiful database!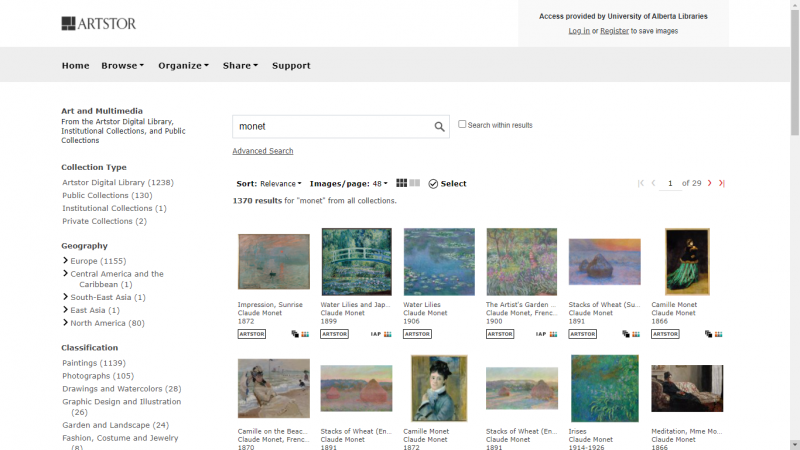 Artstor is an image database you could use to provide examples and extra dimension to your assignments. Artists, designers and historians often need visual information, such as images of artworks that you can't visit in person. Through Artstor, you have access to digital images of art, architecture and design from a number of books (notably art history survey texts), museums, galleries and archives.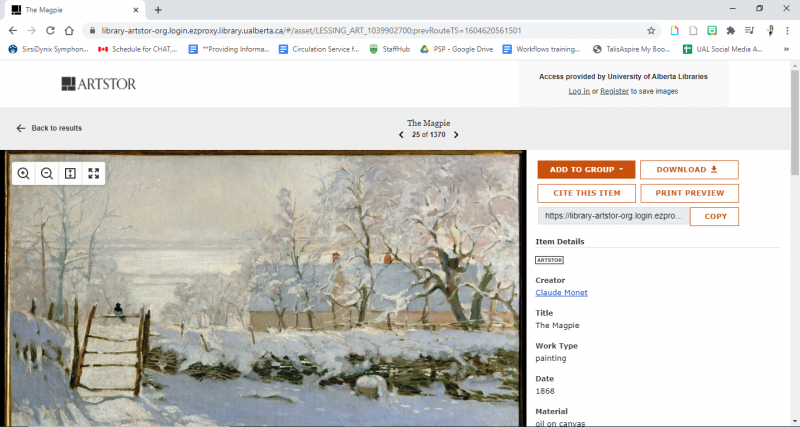 Artstor gives you a couple of important advantages:
The images are high-quality: you can zoom all the way in to see brushstrokes, stitches, textures, et cetera.
The images include metadata: you can consult information about an artwork's location, time period, medium, dimensions, et cetera.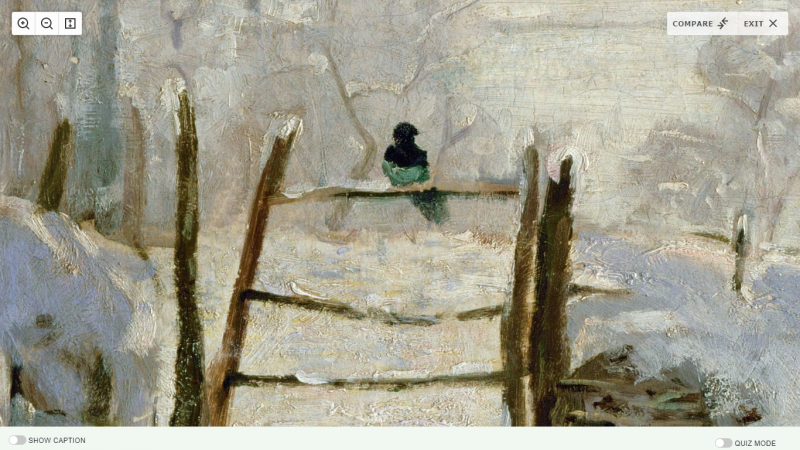 It's easy to explore Artstor:
Click this link and sign in with your CCID and password:  ARTstor. That's it!
You can also register a free account directly on Artstor. This account allows you to save images in collections, and you can even download images you find directly into a PowerPoint presentation, complete with image metadata. The steps for a free Artstor account are:

Click on "Register" (upper right).
Complete the form "Register for a new account." 
Click on the orange button, "Register.."