By Kaia MacLeod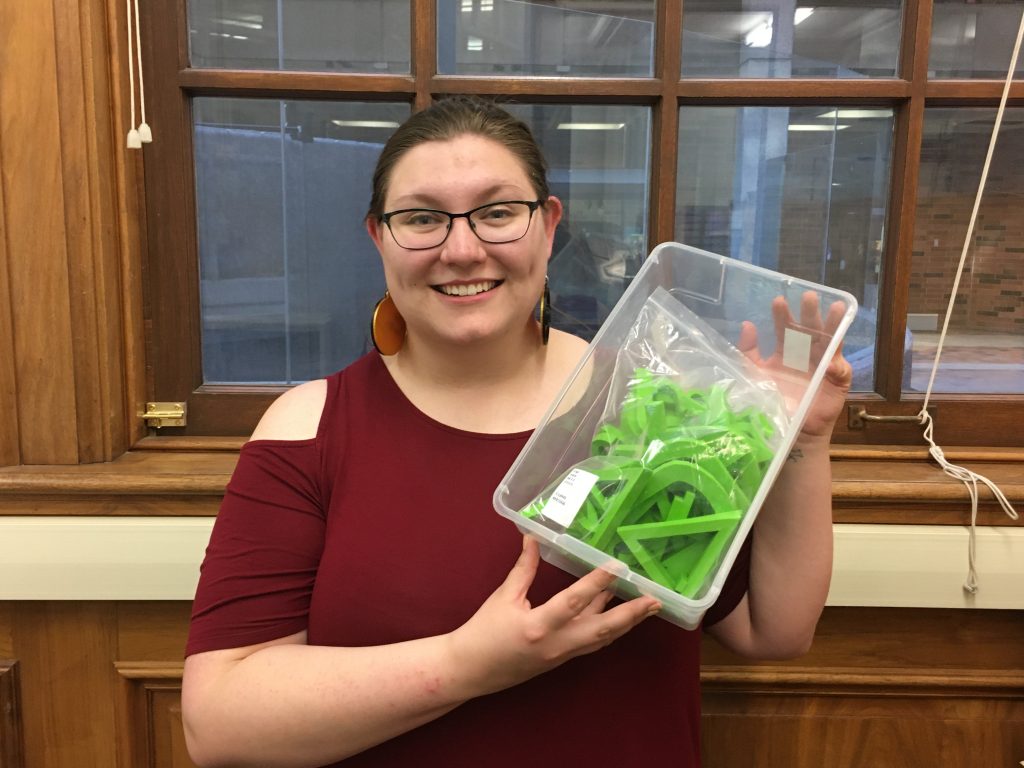 My name is Kaia and I'm a member of the James Smith Cree Nation. When I tell people that I work as an Indigenous Intern at University of Alberta Library, not a lot of people know exactly what that means. Here is a little crash course of what my job is: I get to work on the desk in the library and work on several Indigenous themed projects. During this work from home period, I've worked on chat, learned basic HTML coding and worked on a few other projects. But, this blog post is about the exciting collection creation I worked on in December and January.
I wanted to print a 3D syllabic kit for the library. There were several motives behind this, first being that the University is the home of the Canadian Indigenous Language Learning and Literary Development Institute (CILLDI) Program. Second, the University offers Cree Language classes. Prior to my job as an Indigenous Intern, I worked in Access Services and as a shelver during my undergraduate degree. Through those student jobs, I got to work in many of the Libraries (Rutherford, Cameron, Coutts, Health Sciences, Law and Bibliothéque Saint-Jean). This was a chance for me to work with the Digital Scholarship Centre (DSC) and their amazing staff.
After getting the project green-lit by Anne Carr-Wiggin and Lydia Zvyagintseva, I was trained by Milamem Gabbar on how to use the Ultimakers and got to work immediately. My sister, Lorisia MacLeod, created the 3D printed Cree Syllabic files when she worked as an Instruction Librarian at NorQuest. Thanks to her, and the fact she put the files on Thingiverse, making a copy for the University Library collection was straightforward- but not without challenges! Like hours of sitting and watching only for something to go wrong when you leave for a coffee break. There was an adhesion failure (the print not sticking to the plate), breaks in the PLP, blockage in the print and many other things.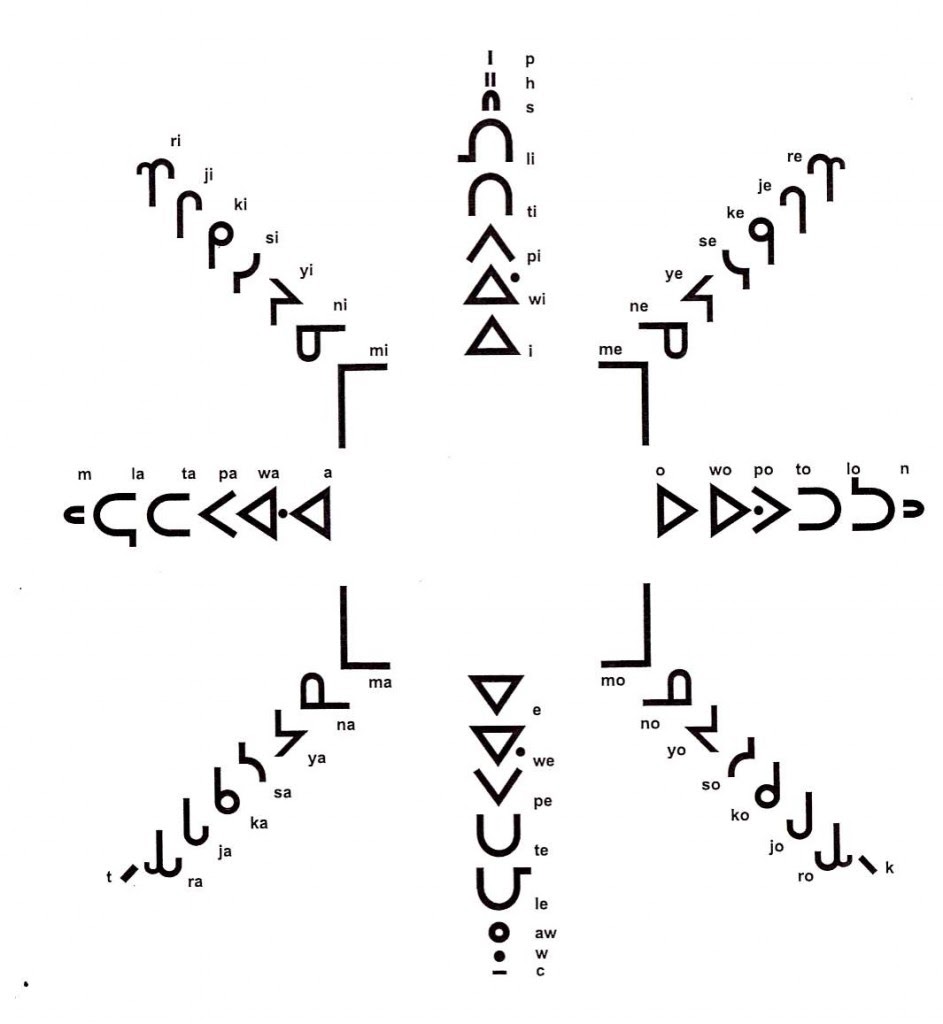 The syllabics are made to reflect the star chart. My sister explained her choice to me: "unlike other languages, there wasn't a letter frequency that I could use to determine what was a set. So I turned to the star chat. Using this also meant that one could use this set to build in various teachings: Cree words, direction teachings, star chart teachings and more."
When it came to the logistics of printing the Syllabics, I decided to use the Ultimakers for a more detailed print (compared to the version my sister originally created). I picked the green colour because of the University of Alberta's Green and Gold colour scheme. If the University were to print a second one, I would suggest making it a yellow or gold so the pieces from the two kits could not be mixed up. In the picture, there is the Cree word Tansi which translates to Hello.
As an MLIS student, being able to put collection creation on my resume is exciting. I've been able to add to a language learning environment and hope that when the physical locations open up people use it, and that the university can create more Indigenous Language learning kits. As I've mentioned in my blog post on the Teaching First Nations, Metis and Inuit Languages guide, the university has language learning games in Ojibwe and Blackfoot.
Personally, the importance of having Cree Syllabics in the library is meaningful. As a Cree woman, it is great to see my language in a place of learning. Working as a shelver in Coutts, I saw the variety of language learning items for different Indigenous languages. It is with a great sense of pride that I can introduce something that connects with my culture.