Our H. T. Coutts Education Library kicks off their annual Donation Tree campaign on Tuesday, December 3, 2019 with a pyjama-inspired tree-trimming theme in support of Kids Kottage.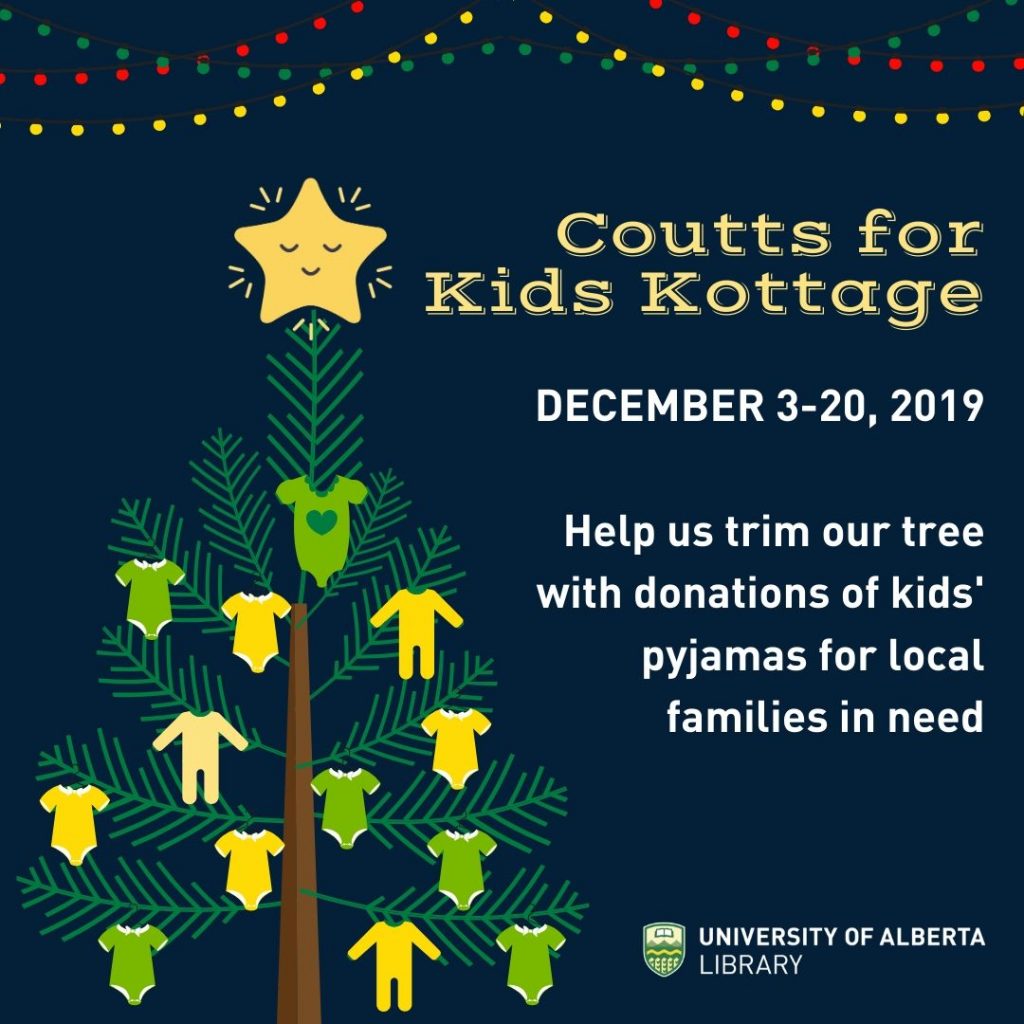 Kids Kottage is a locally-run, non-profit organization that provides 24-hour crisis care for kids and families in need. The Education Library's 2019 drive focuses on the collection of kids' pyjamas and onesies, but they will also accept items for Kids Kottage from the organization's prescribed wish list.
* Vous pouvez également déposer vos dons de pyjamas au comptoir de service de la Bibliothèque Saint Jean.*
The campaign will run until Friday, December 20, 2019. All donations to be hung on the Donation Tree, located just through the entrance doors on the Education Library's main floor. Any questions regarding the Donation Tree can be forwarded to the Education Library Service Desk at 780-492-3770.