Les profils du personnel racontent l'histoire d'un organisme. Voici la nôtre à la bibliothèque de l'Université de l'Alberta.
Rencontrez Kayla Lar-Son!
Kayla Lar-Son est une résidente académique autochtone en initiatives numériques et également bibliothécaire itinérante pour le TYP à l'Université de l'Alberta. Elle est originaire de Tofield AB, et un membre fier de la Nation Métis. Lorsque Kayla n'est pas au travail, on peut la voir se promener en ville dans sa Toyota bB qu'elle appelle affectueusement son grille-pain.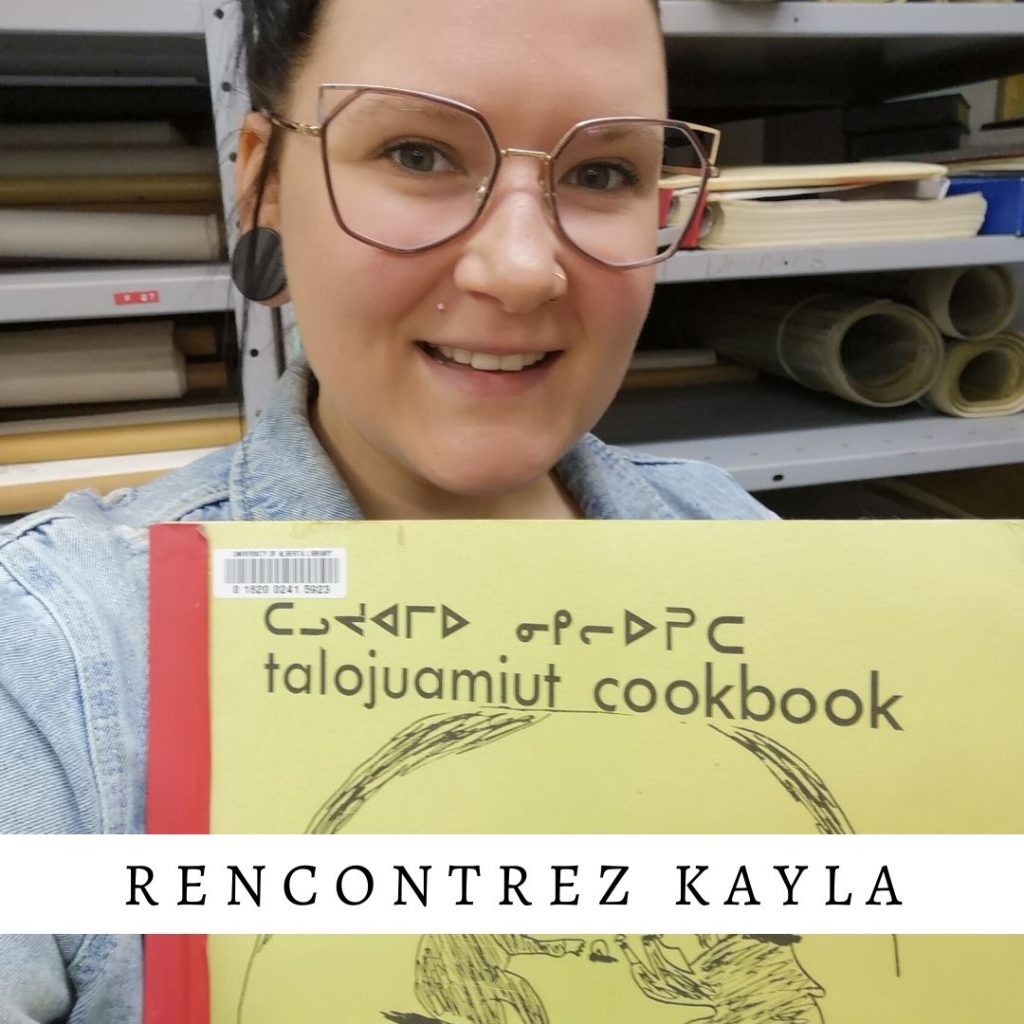 Quelle est votre ressource préférée pour la recherche dans la collection UAlberta? En quoi vous plait-elle?
Ma collection de recherche préférée sur le campus est la collection circumpolaire au 4e étage de la bibliothèque Cameron. J'adore cette collection ! J'ai un diplôme en études autochtones et cette collection a beaucoup de contenu indigène. Ces articles comprennent des ressources rares, des journaux et de la littérature grise.
Que représente les cartes pour vous?
Les cartes sont très importantes pour moi, je les utilise régulièrement lorsque je consulte des chercheurs et des étudiants pour des projets d'archives. J'aime souvent montrer aux gens comment nous pouvons utiliser les cartes de manières différentes et penser différemment à la façon dont nous les interprétons.
Comment utilisez-vous les cartes dans votre vie et vos recherches?
En ce moment, je participe à un projet de recherche qui examine les liens de parenté et les relations communautaires dans la région du lac Sainte-Anne. Je montre aux chercheurs du projet comment les cartes et les documents historiques, tels que les registres des propriétés familiales, peuvent indiquer le régime foncier au fil du temps. Ces documents peuvent également montrer comment les communautés ont évolué sur le plan démographique et comment les membres des communautés ont vécu à proximité de leurs proches.
Quel genre d'information une carte vous dit-elle que vous ne pouvez pas obtenir à partir d'autres ressources ?
Les cartes peuvent nous donner un aperçu de l'évolution des terres et des communautés au fil du temps, en bien ou en mal. Je suis une personne très visuelle et j'apprécie cela. Les cartes historiques sont également très belles.
Avez-vous des suggestions de lecture pour l'automne?
Pour la lecture d'automne, je vous suggère le livre de Jessie Thistles From the Ashes: My Story of Being Métis, Homeless, and Finding My Way.
" Bien que la collection circumpolaire soit actuellement inaccessible, les personnes intéressées à explorer notre collection de cartes numériques peuvent consulter le guide des cartes et données géospatiales de la bibliothèque de l'Université de l'Alberta. Si vous recherchez du contenu sur les premières nations, nos guides thématiques sur les études autochtones sont un excellent point de départ."
La version originale de cet article, écrite par Eva Romanick et traduit par Linda Gisenya, peut ce lire ici