This blog post was written by: Maryna Chernyavska
The University of Alberta Archives (UAA) is celebrating World Digital Preservation Day on November 2nd. Originally initiated by the Digital Preservation Coalition, it is held on the first Thursday of every November and is a great opportunity to talk about all things digital preservation. On this occasion, we would like to introduce you to new "members" of the UAA team – FRED and KryoFlux.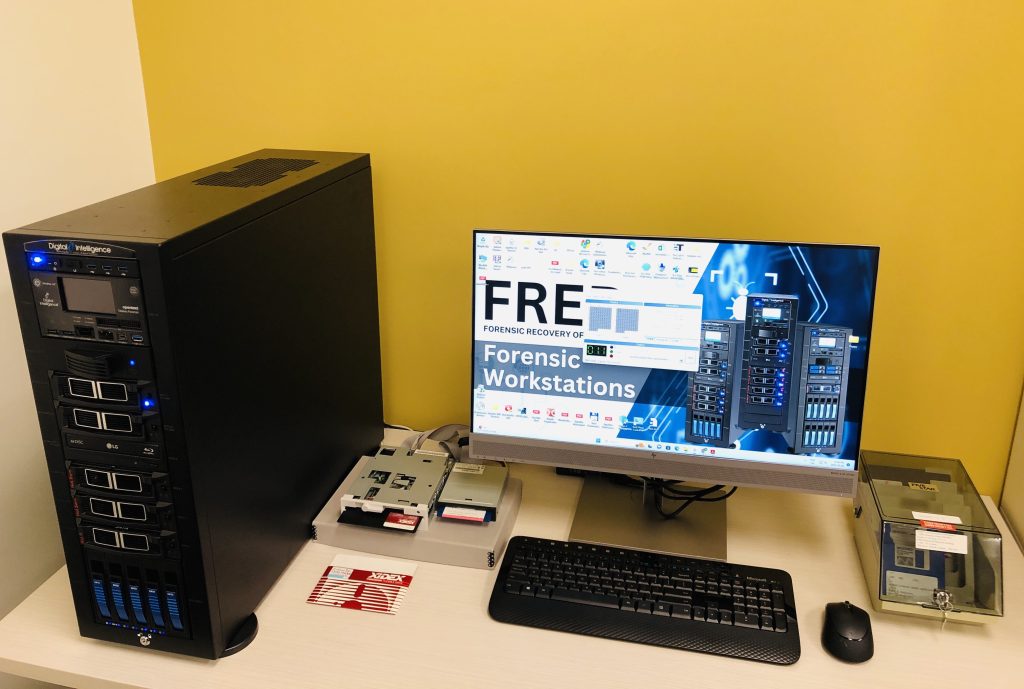 Meet FRED and KryoFlux
FRED is a Forensic Recovery of Evidence Device and is used for digital data recovery in law enforcement and criminal investigation. It is also commonly used by archival institutions as part of their digital preservation toolkit.
FRED is a powerful computer equipped with a variety of hardware and software to transfer born-digital files from digital storage media. It has several drive readers and write blockers, which prevent accidentally altering the contents of the digital media, and thus, helping archivists ensure the authenticity of archival materials. FRED also comes with software such as Tableau Imager and Symantec Ghost. These allow archives staff to create complete bitstream copies of a disk that is being processed – exact copies of materials transferred from university units or donated by private individuals and organizations, for archival processing and further preservation activities.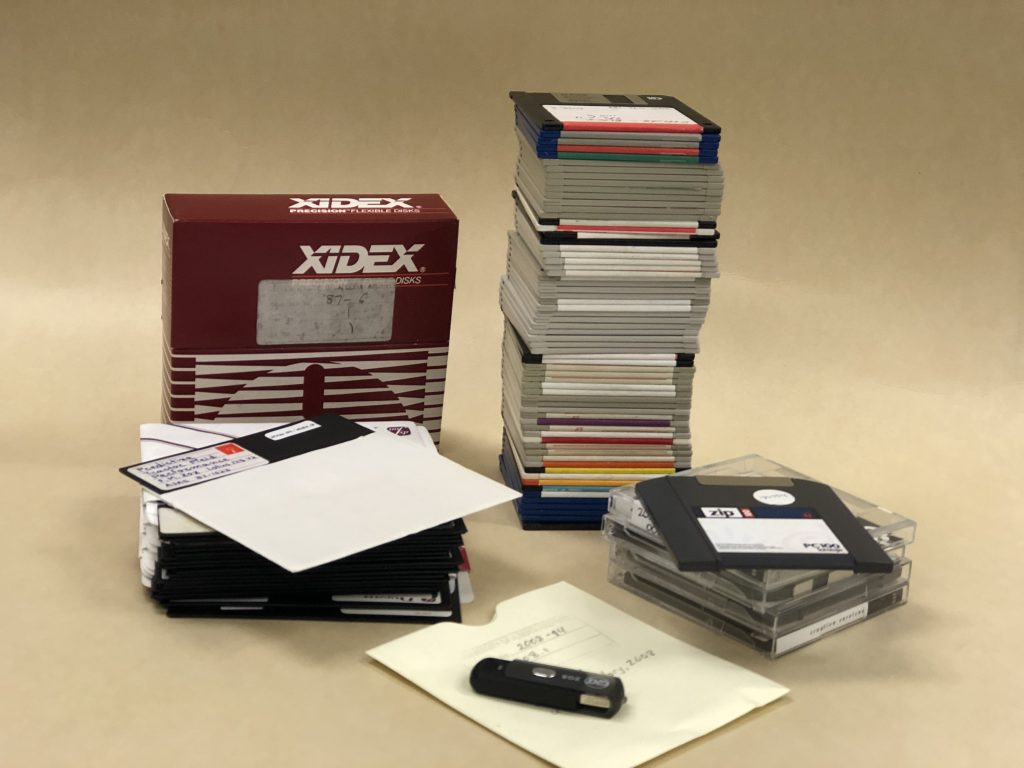 Born-digital archival records in the UAA holdings, similar to analogue records, include textual files, images, audio and video files. They can come on a number of different digital storage media: external or internal hard drives, USB drives, SD cards, CDs, but also on ZIP drives, 3.5" floppy disks, 5.25 floppy disks and more. Floppy disks present particular challenges, and there are a couple of thousands in our holdings. They were widely used in the 1970s and 1980s, and are now 50-60 years old. Not only do they demagnetize over time, but modern computers also lack floppy disk drive readers. That's where another magical helper comes in: KryoFlux.
KryoFlux is a hardware created by the Software Preservation Society that allows archivists to create bit-level disk images from floppy disks, which are later interpreted by archivists. Without the help of KryoFlux, we simply wouldn't be able to recover data from these aging carriers.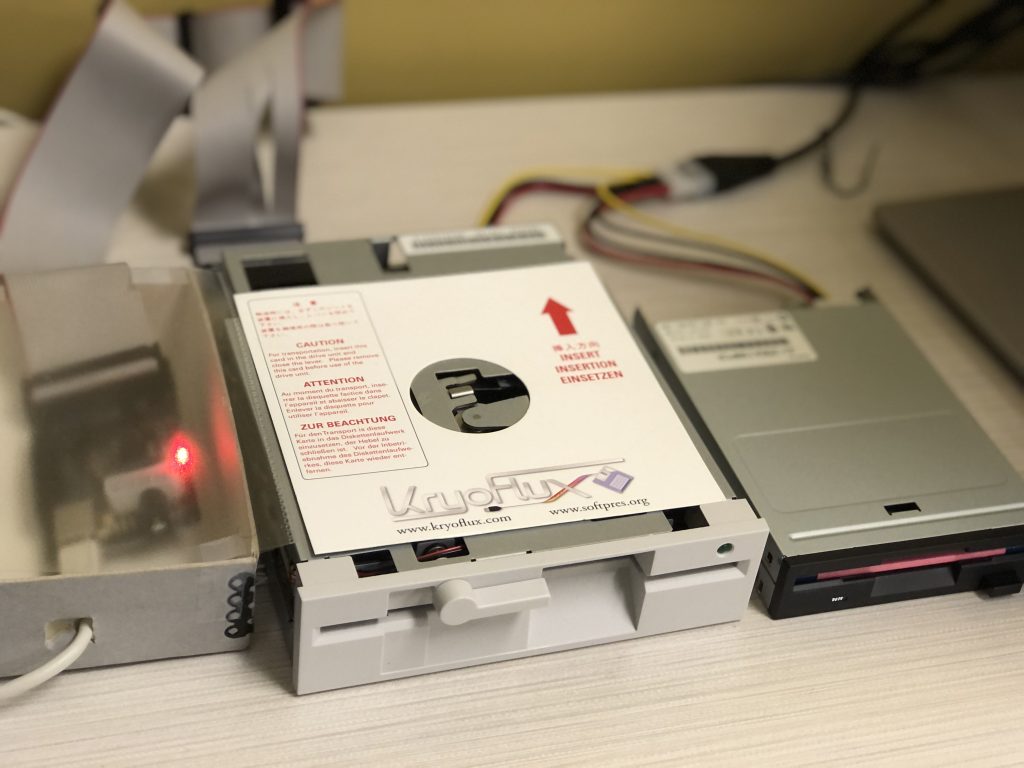 Digital preservation and collaboration
It is widely known that digital preservation is collaborative and requires a collective effort. UAA Digital Archivist, Maryna Chernyavska, has been working with the Digital Preservation Assistant, Mohsen Kardar, as well as members of the Digital Production and Preservation Services Team at the University of Alberta Library to ensure records that come on legacy electronic media can be retrieved and preserved. Both FRED and KryoFlux are welcome additions that supplement the other tools used for digital preservation at the University of Alberta Library and Archives. They will surely prove to be invaluable to our digital preservation program and will help the University of Alberta Archives preserve and make accessible records of permanent value.
Cliquez ici pour lire cet article en français.
This content is licensed under a CC BY-NC-SA 4.0 Creative Commons licence.