Digital access to the New York Times (NYT) just got an exciting new upgrade with the launch of the New York Times Audio App!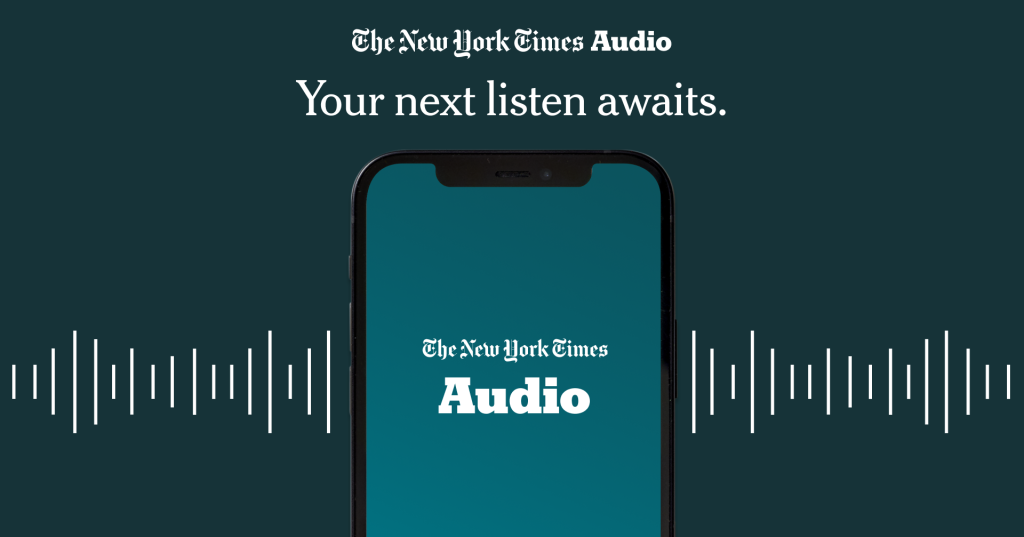 New York Times Audio, gathers their full roster of audio journalism in one place, so listeners can cut through the noise and find the stories that matter to them. Listeners will find podcasts hosted by NYT reporters, dispatches from correspondents around the globe, and even cooking advice from recipe authors! NYT Audio will be an "audio front page," bringing listeners inside the stories of the day.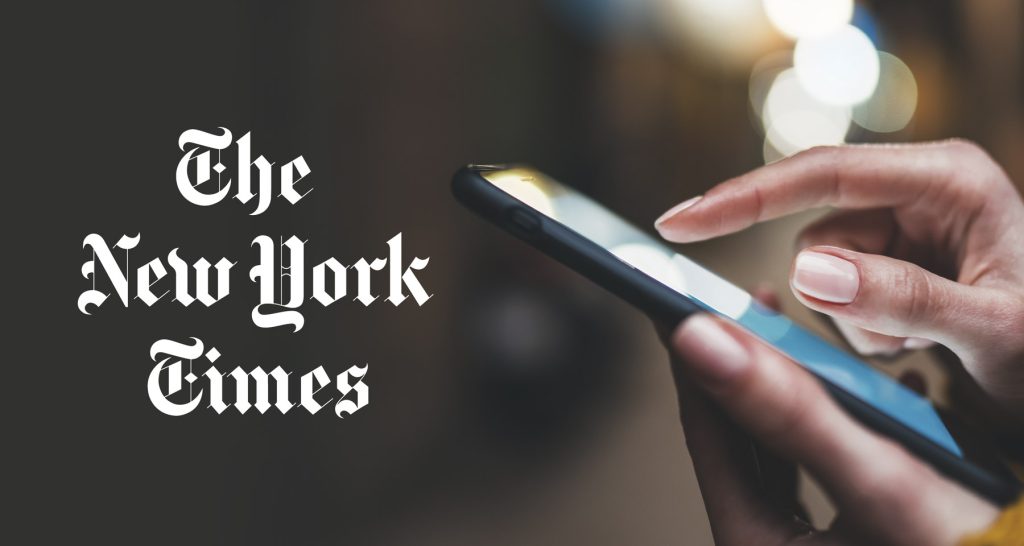 NYT digital access will continue to connect you with the current news cycle and access other great features:
The New York Times app for mobile devices
NYT Cooking app
The Daily 360 – two dimensional videos that provide 360° views (with mobile device or mouse)
Interactive media – graphics, charts, maps, polls, and more
Video library
Newsletters on a variety of topics
Article history and save options (across platforms)
New York Times inEducation (includes 16 discipline-specific areas of study, discussion prompts, learning outcomes, instructional strategies, and co-curricular activities)
What is not included with our NY Times academic license:
E-reader editions
Times Insider
Premium Crosswords
New York Times Crossword app (app is free to download, but requires in-app purchase to access Premium Crosswords)
To activate your access:
After registration you can enjoy access to NYTimes.com from any network or location. After one year you will need to renew your access.
To renew your access:
| | |
| --- | --- |
| On-campus | Off-campus |
| Click 'here' highlighted in blue on the renewal page | Click 'Go' on the renewal page |
| Choose 'already have a login' | This will take you to our CCID sign-in page, sign in |
| Choose 'Log in here', enter your NYT academic subscription login details | Choose 'already have a login' |
| Your renewal is confirmed; a renewal date will display for you to add to your calendar | Choose 'Log in here', enter your NYT academic subscription login details |
| | Your renewal is confirmed; a renewal date will display for you to add to your calendar |