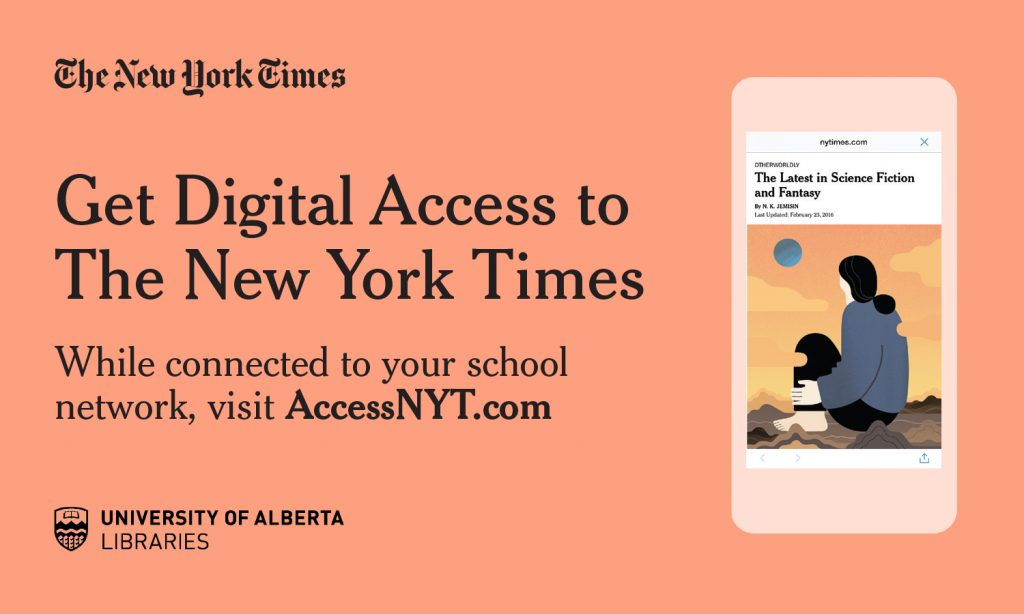 The University of Alberta Libraries are pleased to provide digital access to the New York Times! But what does this mean? The libraries already provide access to the NY Times in print and to historical content online.
With digital access, you can keep up with the current news cycle and access other great online features:
The New York Times app for mobile devices
NYT Cooking app (over 17K recipes that can be saved and accessed across platforms)
NYT VR app – experience (with a virtual reality viewer) some NY Times content in 3D
The Daily 360 – two dimensional videos that provide 360° views (with mobile device or mouse)
Interactive media (graphics, charts, maps, polls, custom content)
Video library (spanning all sections)
Augmented reality content (requires an iPhone 6S or higher)
Newsletters (there are a variety of topics that you may subscribe to)
Article history and save options (across platforms)
Article comment permissions
New York Times inEducation (includes 16 discipline-specific areas of study, discussion prompts, learning outcomes, instructional strategies, and co-curricular activities)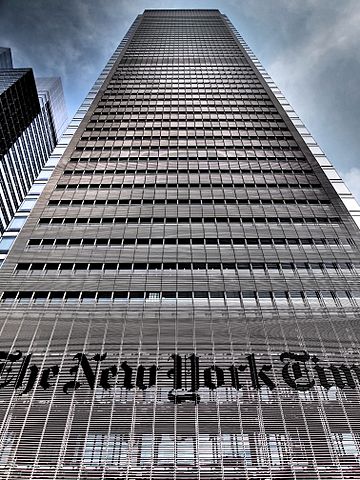 What is not included with our NY Times academic license:
E-reader editions
Times Insider
Premium Crosswords
New York Times Crossword app (app is free to download, but requires in-app purchase to access Premium Crosswords)
To activate your access:
After registration you can enjoy access to NYTimes.com from any network or location. After one year you will need to renew your access.
To renew your access:
| | |
| --- | --- |
| On-campus | Off-campus |
| Click 'here' highlighted in blue on the renewal page | Click 'Go' on the renewal page |
| Choose 'already have a login' | This will take you to our CCID sign-in page, sign in |
| Choose 'Log in here', enter your NYT academic subscription login details | Choose 'already have a login' |
| Your renewal is confirmed; a renewal date will display for you to add to your calendar | Choose 'Log in here', enter your NYT academic subscription login details |
| | Your renewal is confirmed; a renewal date will display for you to add to your calendar |