Over the past few years, we have written blog posts that shine a spotlight on the resources, books and music found in our collections that recognize and celebrate the rich history, heritage, resilience and diversity of First Nations, Inuit and Métis. These are a few of the topics we have explored:
This year, we are taking a look at comedy and Indigenous humour. Linked to years of trauma through colonisation, Indigenous people have used humour for survival. The expression "laughter as medicine" is not that far off. A good laugh can relieve the burden of stressful emotions and help to change your perspective in troubling circumstances.
Five things to know about Indigenous humour
Tim Fontaine, "Editor-in-Grand-Chief" of Walking Eagle News and producer/host of APTN's The Laughing Drum, shares five things you should know about Indigenous humour in this video clip.
These book suggestions from our collections are a sampling of what is out there. Some of these books are part of a series, so if you like the author… have a look in our catalogue for other titles!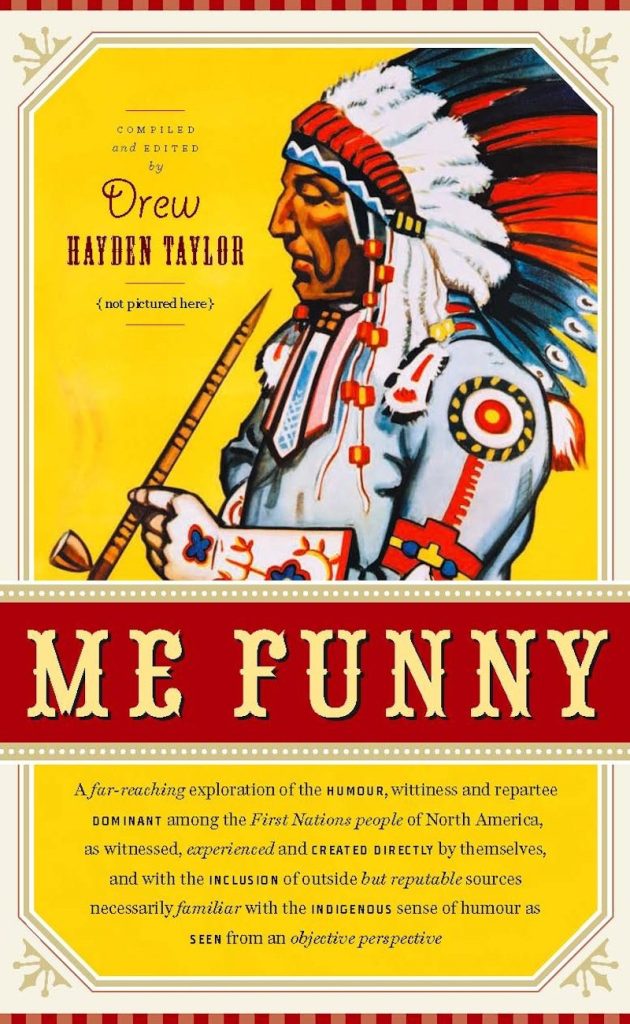 There is SO MUCH out there and this is just a sampling. If you would like more information and resources, don't hesitate to ask us. We are more than happy to help!
We leave the last word to author Thomas King, describing the finesse required to bring humour to serious subjects:
You have to allow enough moments for people to breathe, which is what comedy does, and you still have to be serious enough so they don't dismiss you.

Thomas King on bringing humour to serious subjects
This content is licenced under a CC BY-NC-SA 4.0 Creative Commons licence.