The University of Alberta Library offers access to numerous resources that are core for certain disciplines, but also really deserving of wider attention. Here is one of those gems…
Attention education researchers, students and those fascinated in the evolution of school curricula! Access to primary resources related to the first one hundred years of Alberta's education history is easier than ever through the Wiedrick Collection, available through Internet Archive.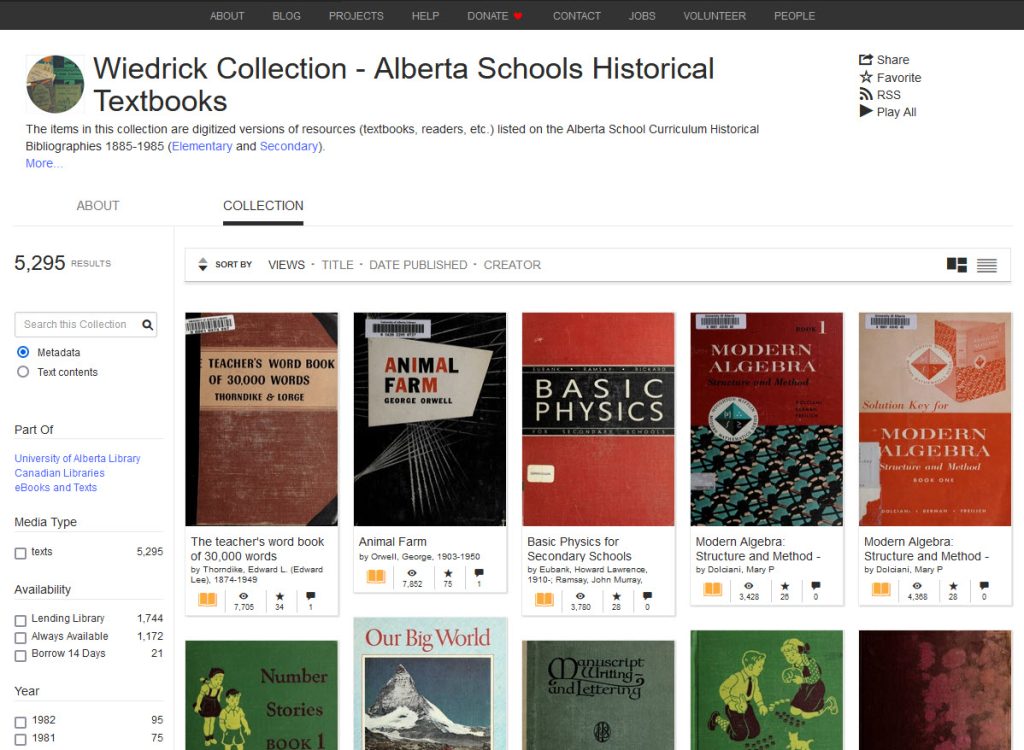 The Wiedrick Collection contains digitized versions of the over 4000 books and print resources that make up the collection built by Dr. Laurence "Laurie" Wiedrick [1925-1982] over his 30+ year career. Dr. Wiedrick began his career as a teacher-librarian eventually becoming the Supervisor of School Libraries at Edmonton Public Schools and a professor of Education here at the University of Alberta. Among his significant achievements here at the UAlberta were coordinating the Faculty of Education's Curriculum Laboratory from 1967 to 1981 and helping to establish the University's School of Library Science.
In 2012 the Library received a bequest from Dr. Wiedrick's wife Marie to digitize the collection built by her husband, so that education researchers and students would have greater access. Throughout the next several years over 20 members of the Library's staff, including student employees and interns, worked to make Marie Wiedrick's wish possible.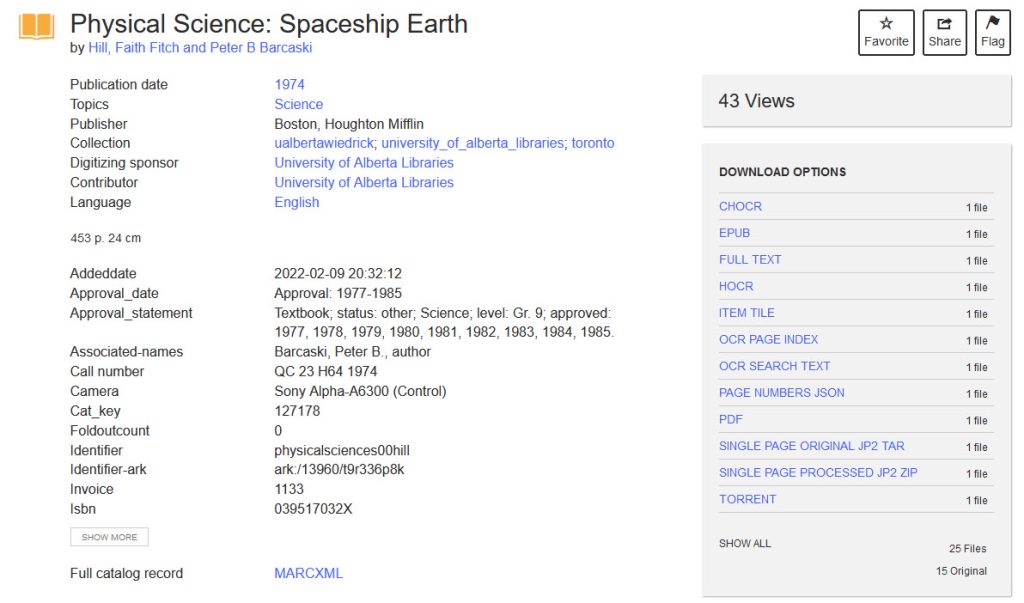 Thanks to this work the entire collection, which contains items used in Alberta's K-12 school between 1885 and 1985, is available online with the added benefit of Internet Archive's search capabilities to help researchers pore through the abundance of information these resources contain. It's possible to do text searches to see when a particular term or concept was first explored in the Alberta curriculum. You can also narrow your search to books used in a certain subject area, or for a certain grade. Each resource even contains an approval statement that indicates the years a text was used and the grades and subjects it was approved for. Internet Archive also allows users to download these materials in a rich array of file formats (DAISY, EPUB Kindle, PDF and more) giving those with special accessibility needs or researchers interested in textual analysis a multitude of options to work with.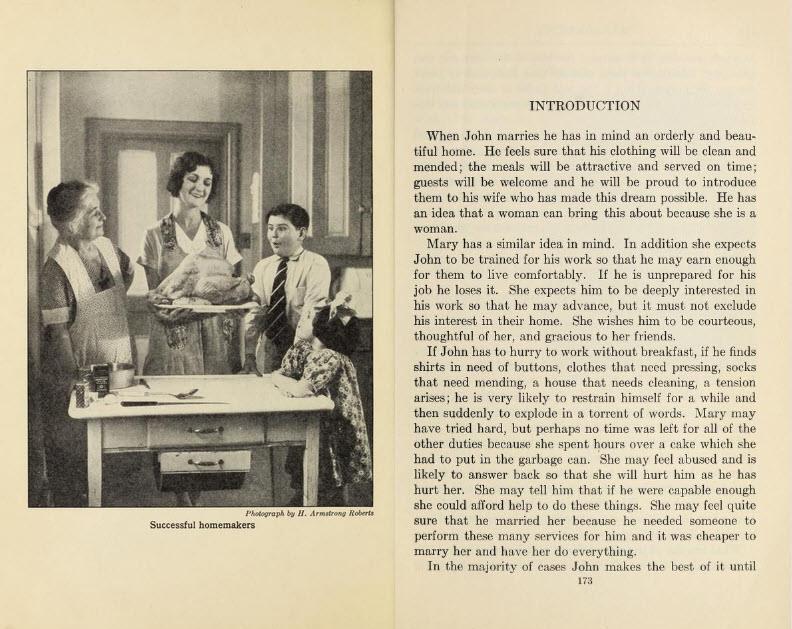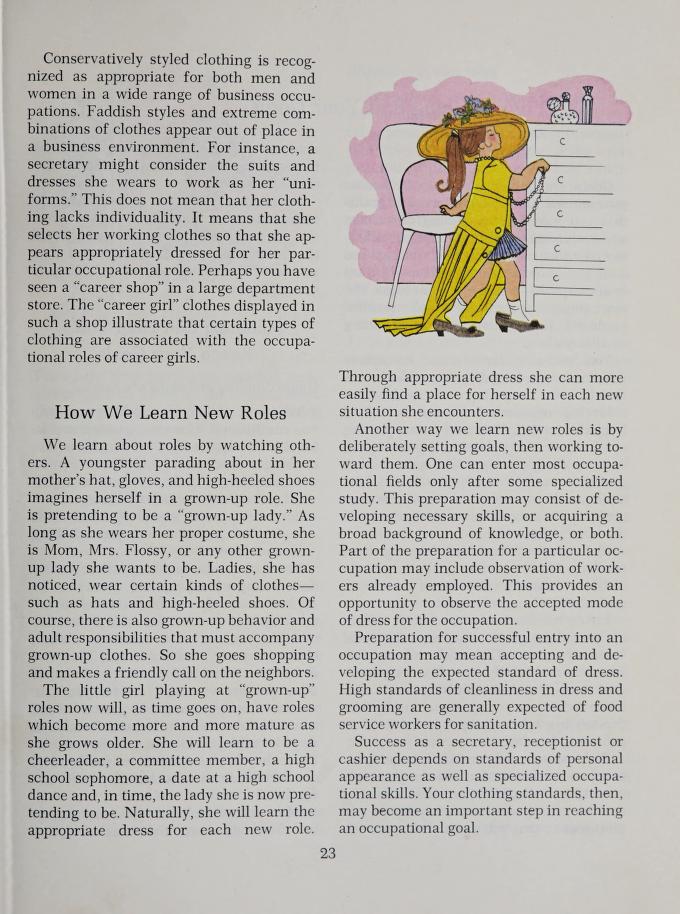 Why is this collection such a gem? Well, for starters it offers a window into what Alberta elementary and secondary students were being taught throughout the province's first century. As you can imagine, a science textbook from 1920 contains much different information than one from 1970. It's also possible to trace the progression of ideas about certain social aspects, like how young girls were taught about the roles they could inhabit, and how those in other marginalized groups were represented to students during various eras. Those interested in the design and visual representations manifesting in these resources are able to see how ideas and concepts were communicated to students, thanks to the full colour, cover to cover scans made by folks at Internet. This is really just skimming the surface of the research this collection makes possible.
If you're looking for more information about the Wiedrick collection and how it is being used to support teaching and research here at UAlberta, we have a video that goes into greater detail.