After a 2 year hiatus, UAlberta Library's Don't Judge a Book By Its Cover returns Nov 14-27, 2022!
Don't Judge a Book by Its Cover is an annual event hosted by the University of Alberta Library that aims to shed light on underrepresented groups. As a twist on regular book displays, books are wrapped in brown paper and teaser keywords are written on the front. This wrapping symbolizes the marginalization of the group, and puts the focus on the content of the story.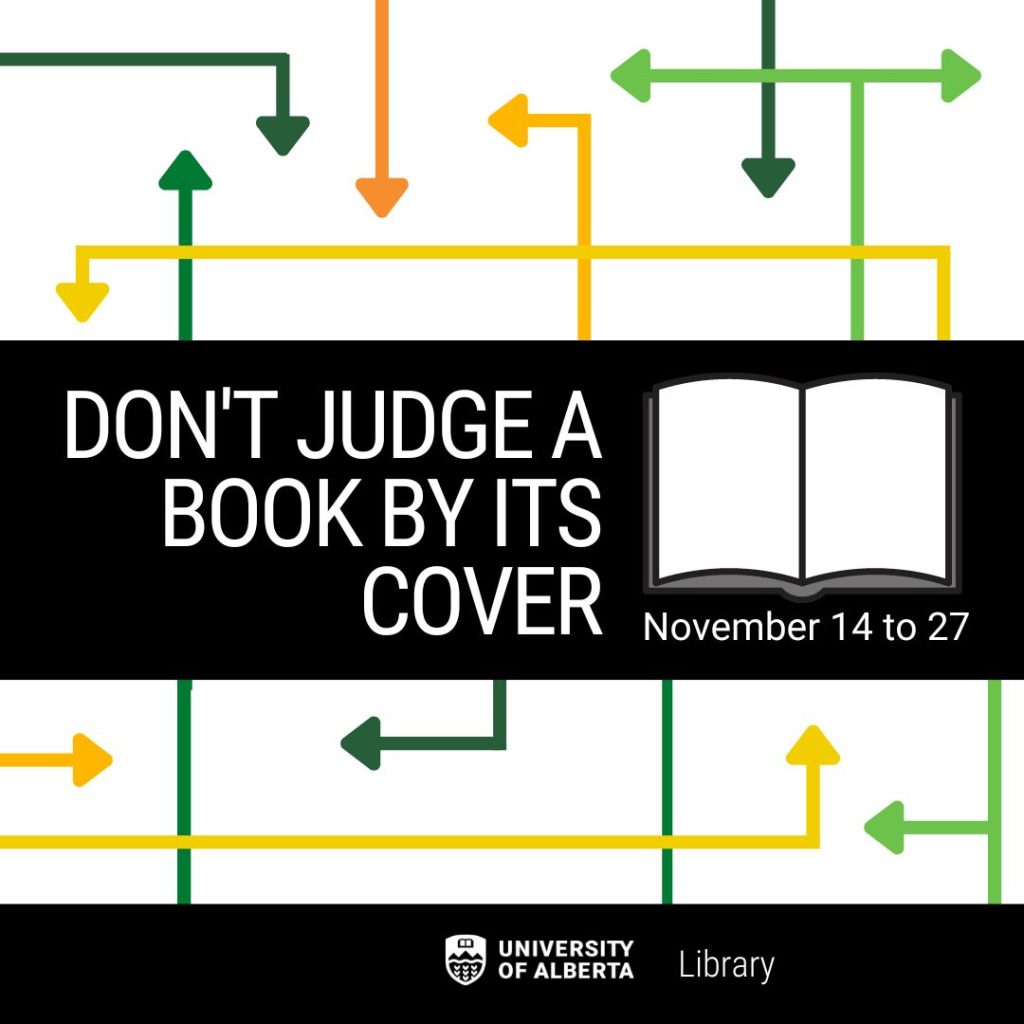 This year we are celebrating authors from Middle Eastern and South Asian countries, and their diasporas, by featuring over 300 books on display at 6 libraries!
Stop in at one of our participating libraries: Rutherford, Cameron, Scott, Weir, Bibliothèque Saint-Jean and Augustana; November 14-27, 2022 and pick up something new to read.