Ahhh, Canadian winter! There is nothing like that quiet, surreal, peaceful vibe that settles all around as snow falls around you…until the wind rolls through, destroys your tranquility and forces you inside. It's not just the discomfort of winter conditions that keep us from exploring the outdoors. Dressing inappropriately for the cold can lead to serious illness, frostbite and hypothermia. With so much beauty and potential for enjoyment in winter activities, you can make the most of your Canadian winters with the proper clothing. Like any foe, one of the best ways to battle against the elements is with the proper armour.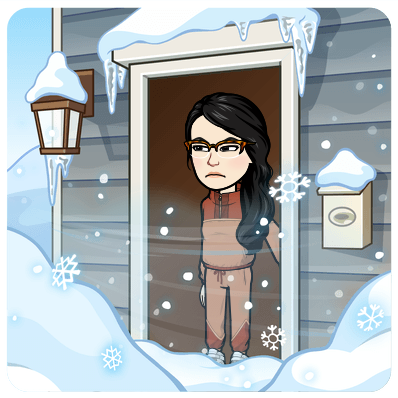 Creating a layering system with your clothes will not only help protect you from the elements (low temperatures, snow and wind), but also ensure that you stay comfortable in the process. To 'lay this all out', I draw on my previous role as a staff trainer with a Canadian outdoor retailer and my time in the University of Alberta's Human Ecology Clothing & Textiles program (my C&T time was short-lived, thanks to my discovery of their Family Ecology program). And because we at the library love our research, I will reference a few items from our library collection, courtesy of our subject guide for Human Ecology: Clothing, Textiles & Material Culture.
Part I of this series includes information about what our bodies need to be comfortable outdoors; the basics of layers and what your garments should be made of. Part II focuses on accessorizing for winter.
The Science of Comfort
Before we get to the concepts of layering, it is important to understand some of the yummy science involved. In their study on the predictors of human thermophysiological comfort, Awais et al. (2020) simulated how the body regulates heat in order to consider the thermal comfort and characteristics of the garments folks would wear in cold environments.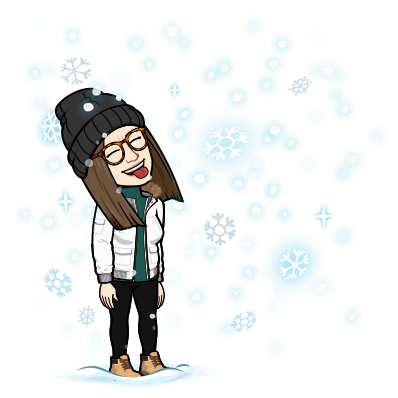 Awais et al. noted that the human body thermoregulates itself to stay around 37 degrees Celsius (give or take 0.5 degrees) and clothing acts to balance out that heat with the various environmental factors you encounter; the most decisive of these include air permeability, thermal insulation and water vapour resistance (2020).
Think of maintaining the perfect temperature through a pocket of air that roams around the surface of your skin; this is called a microclimate. As Awais et al. explain, the quality of your microclimate is a strong determinant of your comfort; it is influenced by your body's metabolism, (again) the environment in which you are in and the type, design and drape of your garments (2020). So, in other words, to keep your microclimate happy and satisfied while outdoors, you must pay attention to the finer details of what you put on your body!
Layering: The Basics
Layering is the careful consideration of what kind of garments you put on, what they are made of and in which order they are worn. Outdoor enthusiasts rely on three kinds of layers: base, mid and outer. These layers are made of specific fibres that are uniquely constructed.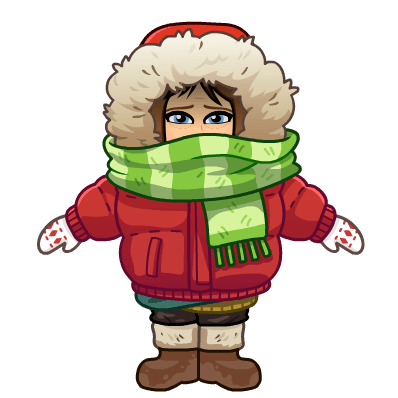 Base layers (commonly referred to as long underwear) are applied directly to the skin and are responsible for pulling moisture (sweat) away from the body and pushing it towards the fabric's surface for evaporation. These garments are usually made of polyester or wool. Polyester fibres are smooth and allow moisture to spread across the fabric's surface and evaporate, while wool's fibres are hollow and barbed which allow it to pull in moisture and retain heat.
Mid layers are applied next; they are your insulator. They keep all that amazing warm air your body has generated nice and close. They are generally made of polyester and some can utilize two layers with an insulating material sandwiched between. Examples of the insulating material could be synthetic batting or down.
The final and outermost layers will repel external precipitation and wind, and will also allow moisture from the inner layers to escape and retain heat. These layers are synthetic, usually nylon and/or polyester, with an undetectable durable water repellent (outdoor enthusiasts know this as DWR) layer applied to the face of the fabric; this helps the garment shed precipitation.
Getting our layers right will take a bit of practice, especially as the season begins to get chillier. Everyone's tolerance, needs and preferences can be different. For example, I have friends who are walking furnaces; they can cruise around in just a light insulated jacket and jeans at -10 degrees Celsius. Meanwhile I'm rocking a 500-fill down jacket, insulated skirt and three pairs of leg-warmers over my leggings. And because I'm a bit of a wuss, I tend to over-do it. I wear too many layers until I get a handle on what my body needs. I usually carry a small daypack on my excursions which will allow me to stow my additional layers and a snack (or five).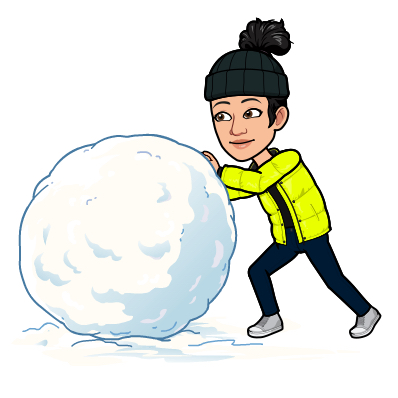 Thanks for joining us on Part I of this cozy adventure! Part II includes: how those layers can be applied to cold weather activities, the necessity of accessories for your extremities and a few other juicy tidbits that I've got hidden up my thoroughly insulated sleeve.
We invite you to subscribe to our newsletter (scroll down to the bottom right side of this page). Love us on the blog? Then you'll love us on social media! Check us out at @uofalibrary on Facebook, Instagram, & Twitter!
References
Awais, M., Krzywinski, S., & Wendt, E. (2020). A novel modeling and simulation approach for the prediction of human thermophysiological comfort. Textile Research Journal. https://doi.org/10.1177/0040517520955227