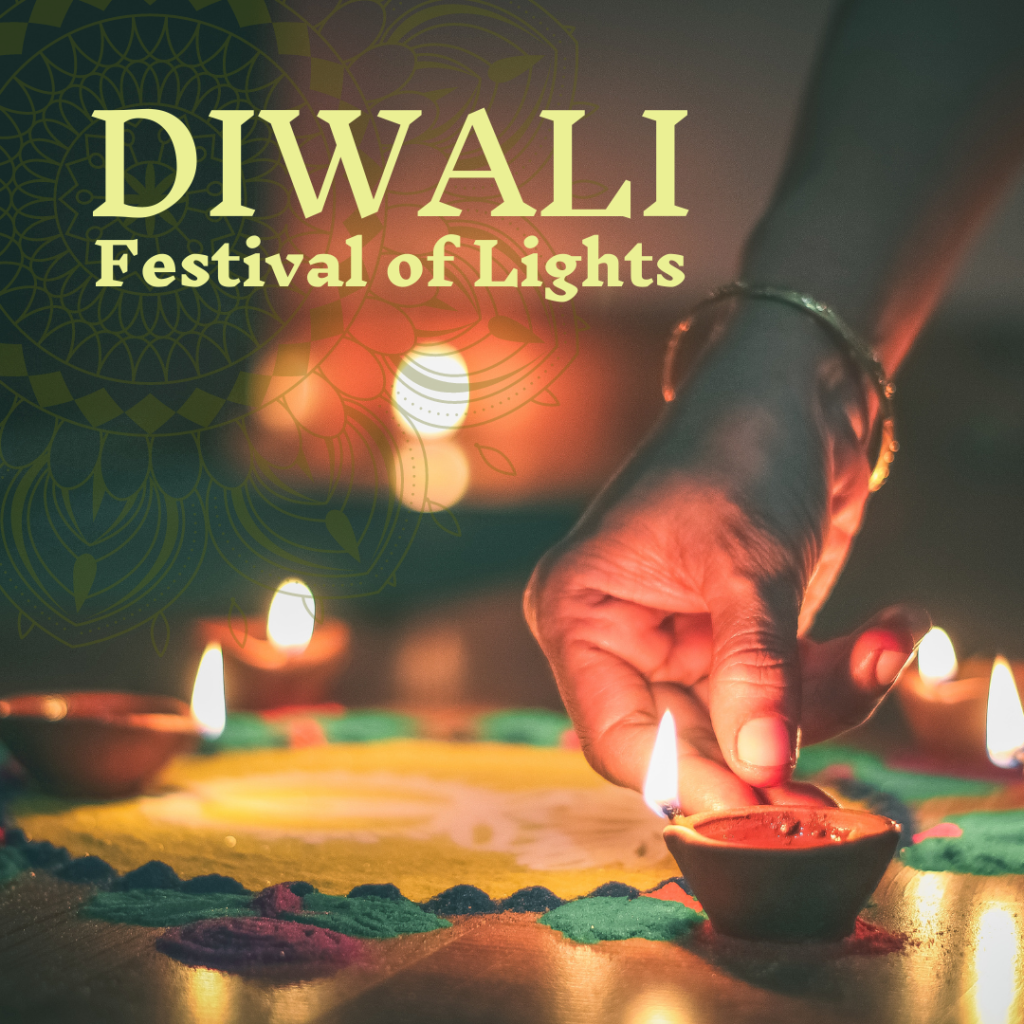 India is a vast country with an abundance of religious and cultural festivals reflecting the nation's religious diversity. Today we are shining a light on Diwali – the Festival of Lights!
Celebrated by more than a billion people from a variety of faiths across India and its diaspora, Diwali is the largest festival in India. Although celebrations occur on the same date, Diwali does not have the same meaning for everyone. Hindus make up the vast majority of India's population, and it is the Hindu versions of Diwali that have come to dominate the popularized cultural form of the occasion. At the same time, Sikhs and Jains mark the occasion in ways that honor their stories and commitments. These distinctive occasions celebrated on Diwali have a theme shared by all: the triumph of righteousness – the victory of good over evil, often represented by light.
The five days of Diwali are marked by prayer, fireworks, family gatherings, feasts and charitable giving and is considered by many to mark the beginning of a new year. Diwali or Deepavali gets its name from the row (avali) of clay lamps (deepa) that Indians light outside their homes to symbolize the inner light that protects them from spiritual darkness.
November 4th is the beginning of this year's celebrations. For our many students, staff and community members who are beginning their celebrations we are wishing you a Diwali that brings happiness, prosperity and joy to you and all your family.
Library Resources: We have many books and resources about Diwali, especially in our curriculum collections.
Lights for Gita by Michel Vo This animated short film tells the story of Gita, an 8-year-old girl who can't wait to celebrate Divali in her new home in Canada. But it's nothing like New Delhi, where she comes from. The weather is cold and grey and a terrible ice storm cuts off the power, ruining her plans for a party. Obviously, a Divali celebration now is impossible. Or is it? As Gita experiences the glittering beauty of the icy streets outside, the traditional festival of lights comes alive in a sparkling new way.
The link above to the NFB's Lights for Gita is freely accessible, but there are many other resources available through the UAlberta's NFB Campus collection.
A great starting point for any research topic is our EBSCO search from the main library website. We found the Research Starter on Diwali very useful!
Thanks for the read! Like our blog posts? We invite you to subscribe to our newsletter (scroll down to the bottom right side of this page). Love us on the blog? Then you'll love us on social media! Check us out at @uofalibrary on Instagram & Twitter!