La bibliothèque de l'Université de l'Alberta est abonnée à de nombreuses bases de données qui sont essentielles pour certaines disciplines, mais qui méritent qu'on leur accorde une plus grande attention. Voici un de ces trésors…
Ethnologue: Languages ​​of the World porte principalement sur les langues modernes et aux études culturelles, l'enseignement des langues des Premières Nations, des Métis et des Inuits, et la linguistique. Explorez votre langue maternelle, la langue de votre grand-mère et d'autres, dans ce guide complet.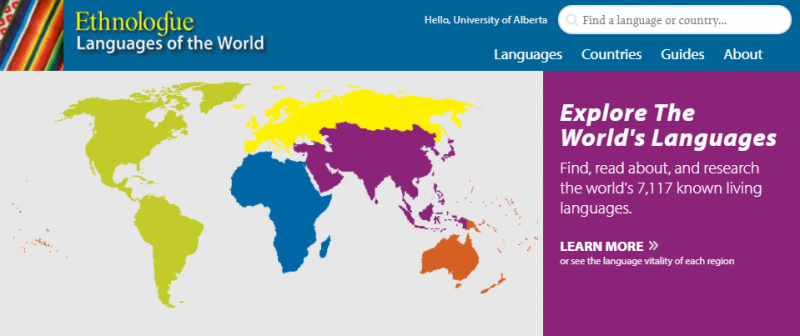 Des milliers de langues sont parlées aujourd'hui. Mais vous êtes-vous déjà demandé combien de langues y a-t-il dans le monde? Quelles sont les langues les plus parlées? Quels pays ont le plus de langues? Combien de langues sont en voie de disparition ? Où certaines langues sont-elles parlées? Obtenez des réponses ici!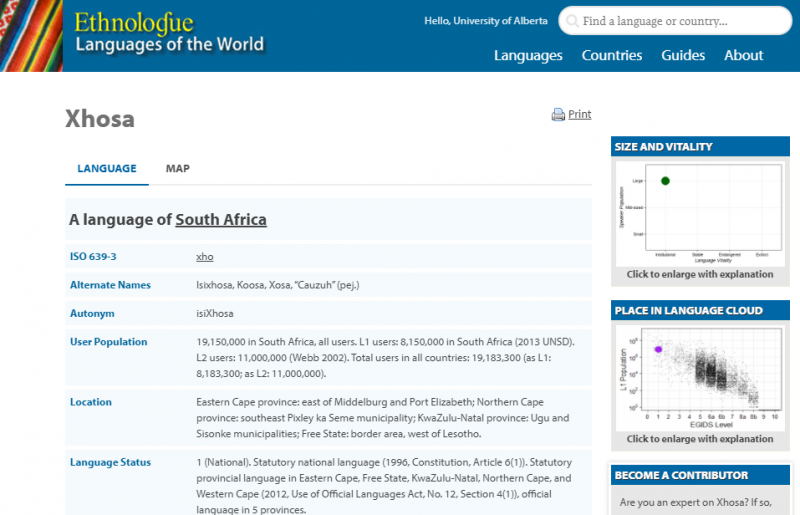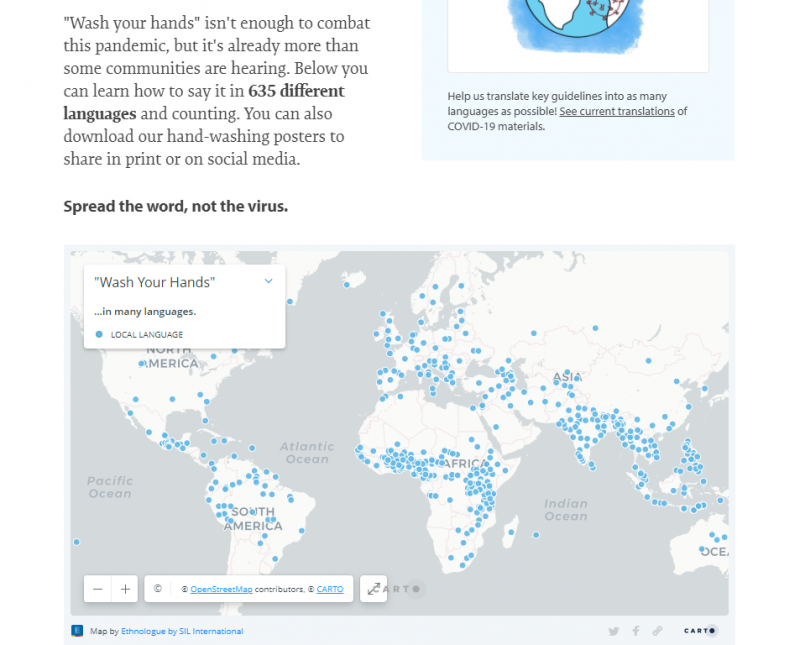 Joyeuse journée internationale de la langue maternelle-21 février
Mother ~ Ma ~ 母亲 ~ Mère ~ Mutter ~ Móðir ~ Matka ~ ਮਾਂ
Màthair ~ Anne ~ Мати
La version originale de ce texte peut se lire ici
Traduit par Malaïla O.