Last time you had a look behind the scenes of our Curbside Pickup the sun was out, we were wearing t-shirts and you picked up your books from a table outside Rutherford Library. As the seasons change and the demand for our library material continues, here is how we have evolved our pickup service into what we at University of Alberta Library call Curbside 2.0.
The use of lockers is the main feature of Curbside 2.0, which was implemented in September.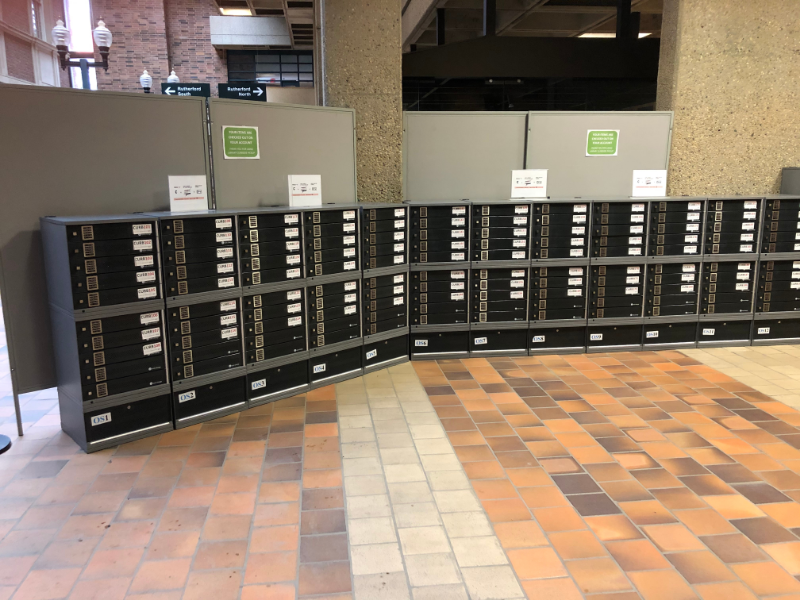 The People Behind the Scenes
In this version of Curbside, our main characters are Amy Southgate, our Information Services Specialist from Rutherford Library, and our Student Employees. They are the real humans behind the scenes keeping it together and picking & popping your holds. Much of the same tasks that were involved in the original version of Curbside still remain, with the addition of turning over the lockers to fill each day's pickup bookings.
Tips for Winter Closure
Our Curbside Pickup will be closed starting Dec 23, 2020 at 7PM.
Place your holds by Dec 11 to ensure that you can book a pickup time before the winter closure.
Curbside 2.0 Stats
We have had over 3300 locker bookings.
There are 100 lockers available each day.
An average of 50 people pickup their holds on a given day.
Curbside 2.0 In Action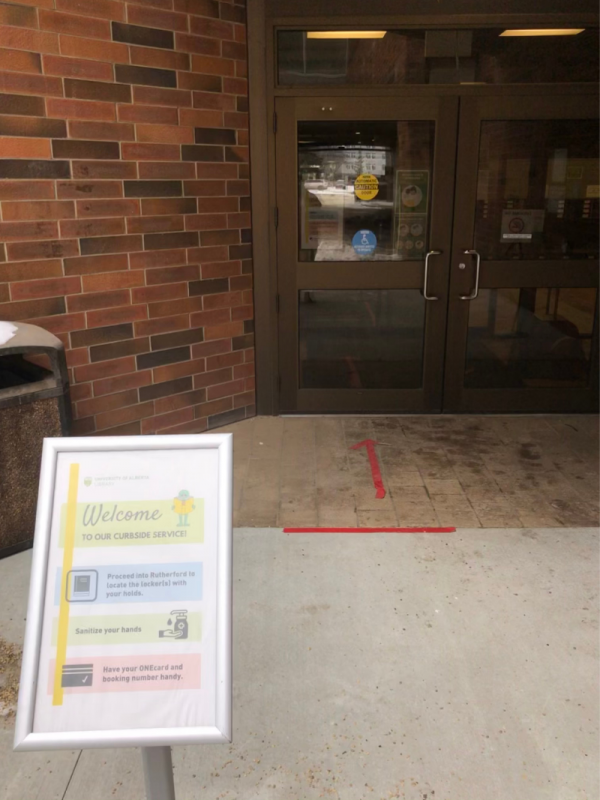 Visit our page devoted to all things Curbside to learn more about this service and how you can use it to borrow physical items from our collection. Got any questions related to our Curbside pick service or some of our other services? Ask Us!