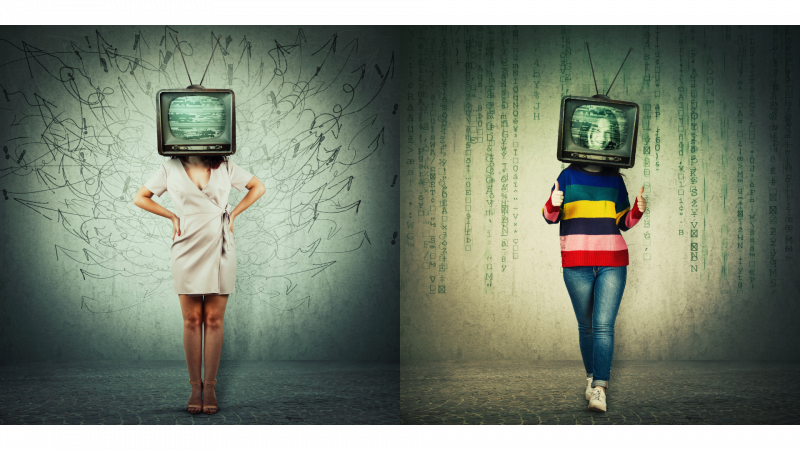 Sometimes, due to fast paced lives, we make poor information choices. A few hours of our free time, when the only thing we are able to do is hang out in front of the screen, is the time when we often choose to consume average entertainment products at our own financial expense. As a member of the University of Alberta, you have many choices to turn that time into a great art, education or entertainment experience by checking out UAL's extensive collection of video databases. One of these digital streaming platforms for feature films is Criterion-on-Demand.
Criterion-on-Demand is a Canadian company that has been bringing great content to educational institutions and public libraries for decades. Starting with film, and as time has progressed, adapting to VHS, DVD and finally to a fully online digital delivery, Criterion-on-Demand is counting more than 1,500 feature titles. Its wide variety spreads from early films to the recent blockbusters; big Hollywood studio titles all the way to important cinematic releases from around the world. Many of the films are available in English and French, and non-English movies can be watched with English captions.
Their platform is simple and intuitive to navigate through. If you access it through University of Alberta Library's website and log in with your CCID, there is no need to create a profile and you will have access to movies right away. There are two options to get to the content you want: search or browse. There is a search function located in Criterion located in the top left corner of its interface, but if you have an idea of what you are looking for, I suggest searching through UAlberta Library's main search engine, since all Criterion-on-Demand titles are catalogued and can be searched by many criteria. Criterion-on-Demand is one of those databases that is really interesting to peruse, especially when you are not sure what you're after. You can browse through recently added titles and different genres; Criterion will automatically arrange film releases with posters ordered from the newest to oldest titles. The recent addition of the Fox Studio Collection, on top of films from Paramount Pictures, Sony Pictures Classics, Miramax Films, Warner Brothers and Lionsgate Films collections, as well as a wealth of titles from independent producers, world cinema and National Geographic documentaries, adds to Criterion-on-Demand's cache.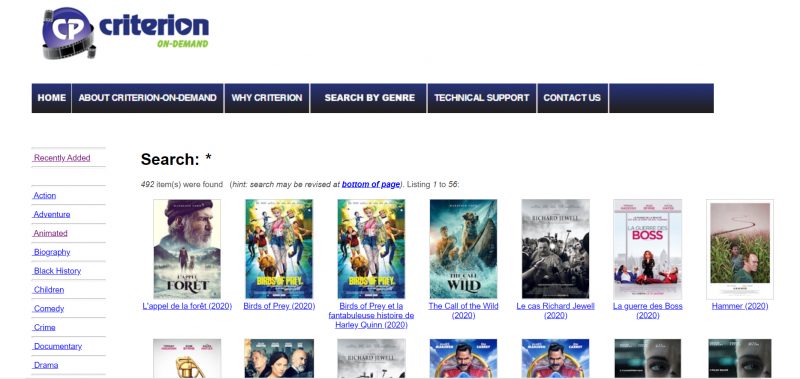 Criterion-on-Demand is a great source for anyone who wants to learn about the art of filmmaking, but also a great resource for anyone who likes to be up-to-date with important movies. If you skipped seeing certain movies in theaters over the last few years, you'll find some popular ones like Ready Player One, Blade Runner 2049, or Joker in this great database. Try it out yourself!