On June 22 we launched our Curbside Pickup Service. Curbside Pickup is our contact-less borrowing service aiding the University of Alberta's ongoing research. In the month of July, our users placed 3,436 holds and picked up 2,122 books. Because of the high demand for this new, pandemic driven service we thought you might like to see what happens after you place your hold.
You may already know the 4 steps to take to use Curbside Pickup.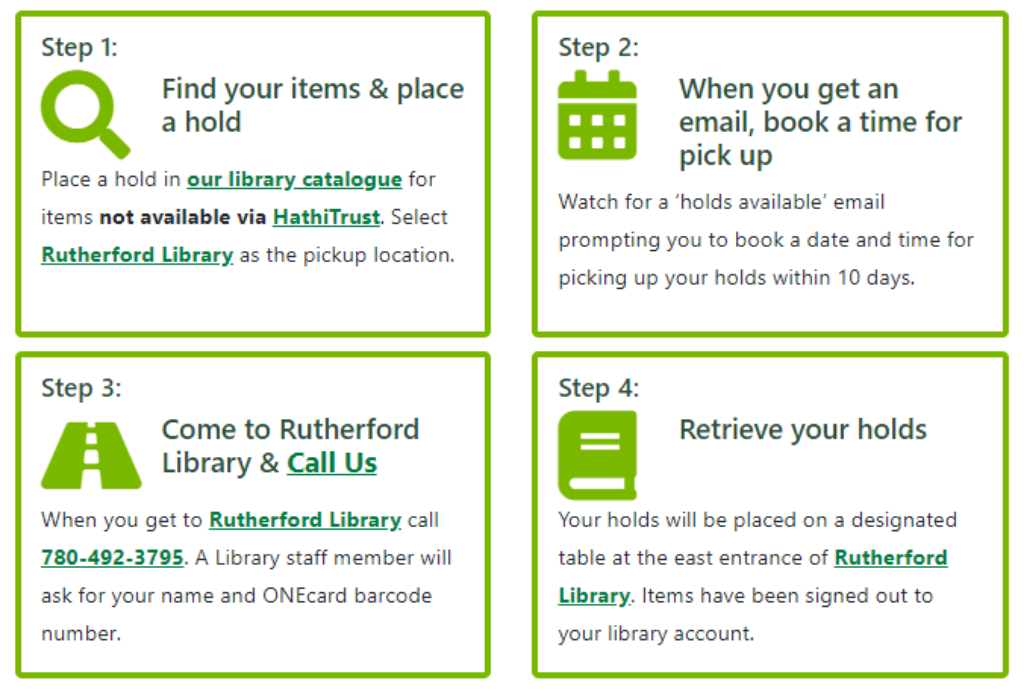 But did you know there are many more steps and people working behind the scenes to bring you the library's books?
Behind the Scenes of Curbside Pickup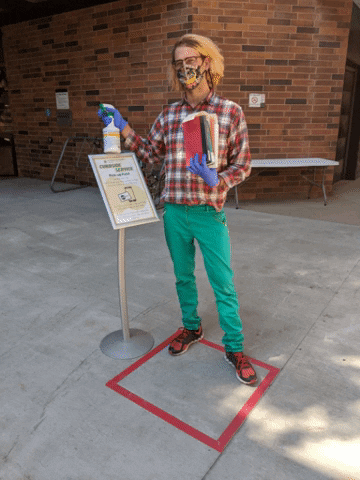 Each morning there are two timelines happening simultaneously. I call these timelines, Keeping it together and Picking & Popping. In the afternoons these timelines converge to make the Curbside Pickup Service that you see. The characters in our timelines are Chris Bateman, our Information Systems Specialist (ISS) who is currently leading the Curbside Pickup Service into the Fall term, and our Student Employees.
Keeping it together
Chris prints the list of all the new holds that have been placed prior to that morning.
While the morning's hold list is being pulled off the shelves, Chris is busy organizing previously popped holds with today's pickup bookings on a beautiful spreadsheet. This step is crucial to the quick & accurate pickups that you see.
Picking & Popping
With the list from Chris, our student employees pull the holds from shelves across all of our North Campus Libraries & Bibliothèque Saint-Jean.
Popping holds – the term for this step as coined by Chris, taken from his previous life at Edmonton Public Library. Popping holds mean to scan an item and a receipt, that we in the library world call a "holds slip," pops out of the printer. Once an item is scanned the person who requested it will receive an email notification that their hold is available, and that we're ready for them to book a pickup time.
Popped holds are organized alphabetically by user last name.
The Curbside Pickup You See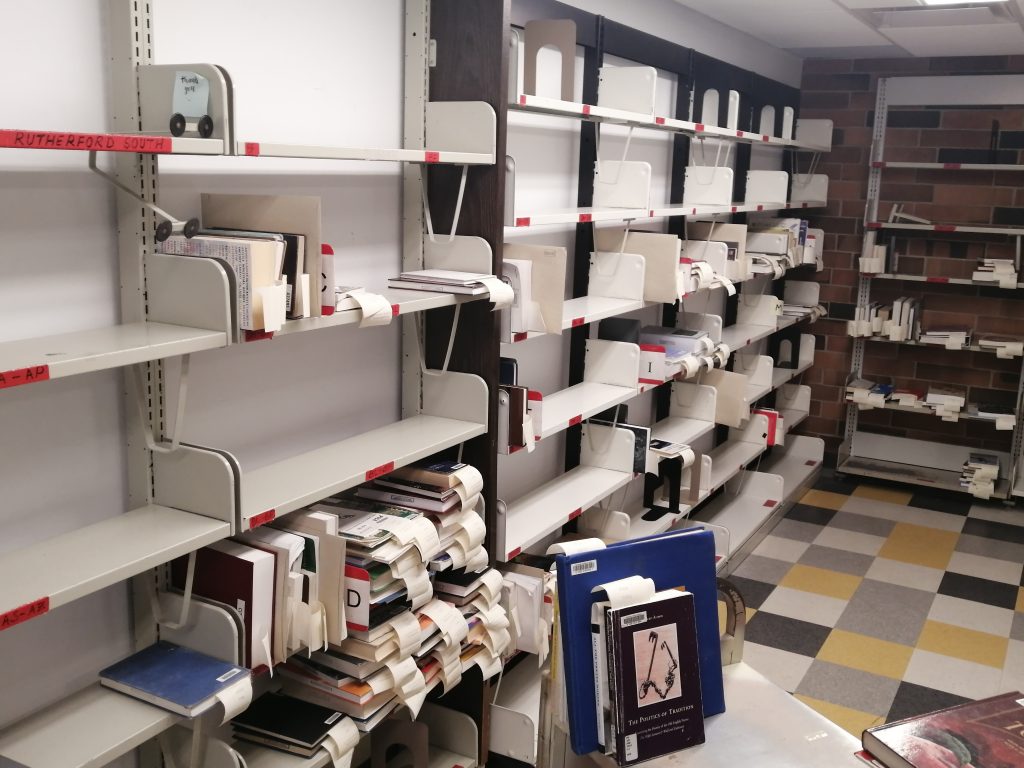 The two timelines meet and today's pickups get pulled and set aside based on the spreadsheet Chris put together. Then from 11AM – 3:30PM, the same people that have printed, picked, popped and sorted your holds are the same masked faces answering your phone call and placing your requested items on the table for you to pickup.
Expansions to Curbside Pickup
On August 27, our Curbside Pickup Service expanded to include library material from Augustana Campus Library. Both external and internal book drops are now open for returns at Augustana Campus Library. At Augustana Campus Library our ISS's Bojan Kumovic & Cody Torkelson fulfill all steps in Curbside Pickup.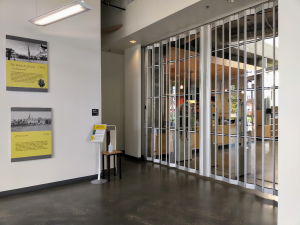 On September 1, our Curbside Pickup Service expanded to include library material from participating members of the NEOS Consortium.
Stay tuned for more changes are coming to our Curbside Pickup Service.