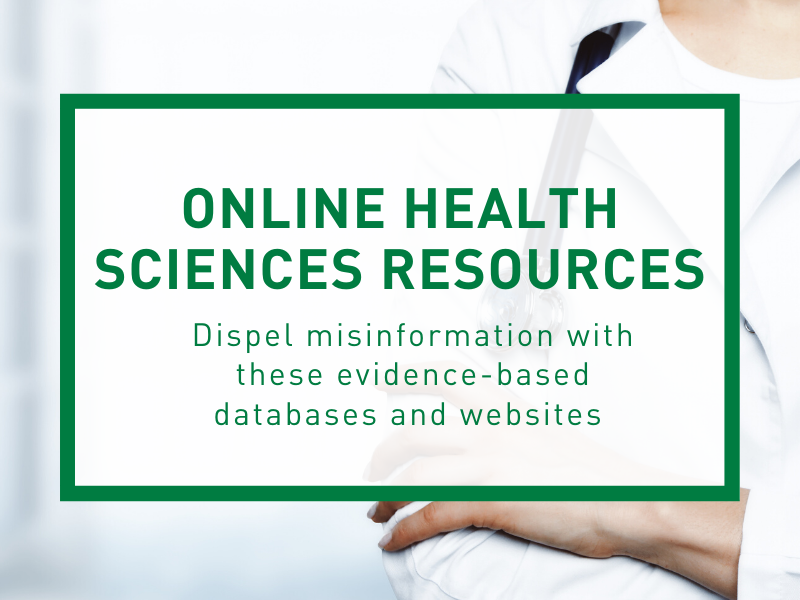 There is a plethora of health-related information flying around, especially now that we're deep into the COVID-19 crisis. Where can we find accurate information and discover whether certain claims are true or not? We've had our team of expert health sciences librarians share some of their suggestions for resources available to members of the University Community and members of the public. 
Resources that anyone with an internet connection can access:
"MedlinePlus is an authoritative health information resource for patients and the public. It covers a wide range of topics related to health conditions, medical tests, medications and dietary supplements. This free website also provides easy to read materials and patient education handouts in multiple languages." – Janice Kung, Public Services Librarian
"Medline Plus is a free-for-everyone consumer health information site created by the National Library of Medicine in the US and provides links to trusted and vetted health information providers around the world." – Liz Dennett, Public Services Librarian
"PubMed is created by the National Library of Medicine and is the premier health sciences database where most people start their searches for anything health related." – Liz Dennett
Students and staff of the University can also access a licensed version of PubMed with links to Full Text articles available in our collection here. 
Quackwatch: Your Guide to Quackery, Health Fraud, and Intelligent Decisions
"Some of the articles are old, so they are not always the most current evidence, but it is a good place to find out about the issues or controversies with an "intervention". If something shows up on Quackwatch, it is a red flag that there is something amiss with it as a health intervention, and people should have a closer look before they decide to use it." – Sandy Campbell, Public Services Librarian
Resources only available to members of the UAlberta Community:
"Dynamed is a constantly updated digest of the best available peer-reviewed evidence. While it focuses on things that do work, interventions that have been seriously attempted and haven't been effective are included. For example, they include an RCT that shows that didgeridoo playing for treatment of sleep apnea was not effective." – Sandy Campbell
"The benefit of Dynamed is that it is a very up-to-date textbook (or you could think encyclopedia) that includes a chapter on most health conditions as well as most drugs and therapies. There are direct links back to the research evidence to support everything that is contained within." – Liz Dennett
"Cochrane Library is one of the best places to find synthesized evidence. Sometimes you can find systematic reviews that compare the efficacy of several interventions for a condition, but you can search for a specific intervention. For example if you search "ear candling", you find that the evidence related to it has been studied and compared in a systematic review of several interventions for otitis media." – Sandy Campbell

This is just a start, UAlberta students and staff have access to a number of great health sciences resources. Visit our health sciences subject guides to discover more. Students and staff members encountering difficulty finding information or need help crafting a search are also encouraged to ask us!
And if you're looking for some medically themed entertainment…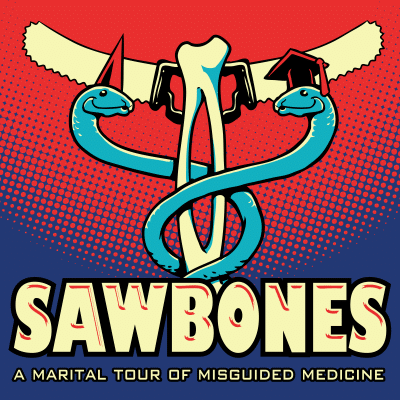 Sawbones: A Marital Tour of Misguided Medicine
"This podcast covers both historical and current medical issues. In early February they had an episode on Covid-19." – Maria Tan, Public Services Librarian