La première célébration du mois de l'histoire des noirs fut en 1926 par "the Association for the Study of Negro Life and History" maintenant rebaptisé Association for the study of African American Life and history fondés par Dr. Woodson et ses collègues dans l'objectif de changer le narratif educatif du temps ou le vécu et l'expérience du noir américain était absent ou entaché de négativité ainsi que de désinformation (the historical origin and significance of national Afro-American (Black) history month observance).
Ici au Canada, c'est en 1995 que la députée Jean Augustine propose la reconnaissance de février comme le mois de l'histoire des noirs dans la chambre des communes, permettant ainsi une officialisation de la célébration de la contribution des noirs canadiens au Canada.
En Alberta la reconnaissance officielle est arrivée 2017 avec une cérémonie officielle la législature de l'Alberta. Ainsi, chaque mois de février comme à travers le Canada la communauté noire de l'Alberta célèbre le mois de l'histoire des noirs à travers de nombreuses activités. Vous trouverez une liste non exhaustive des événements à Edmonton sur Eventbrite .
C'est une occasion pours les canadiens noirs de célébrer leur heritage ainsi que leur contibution mais aussi une invitation à la société canadienne en générale à apprendre plus sur les noirs.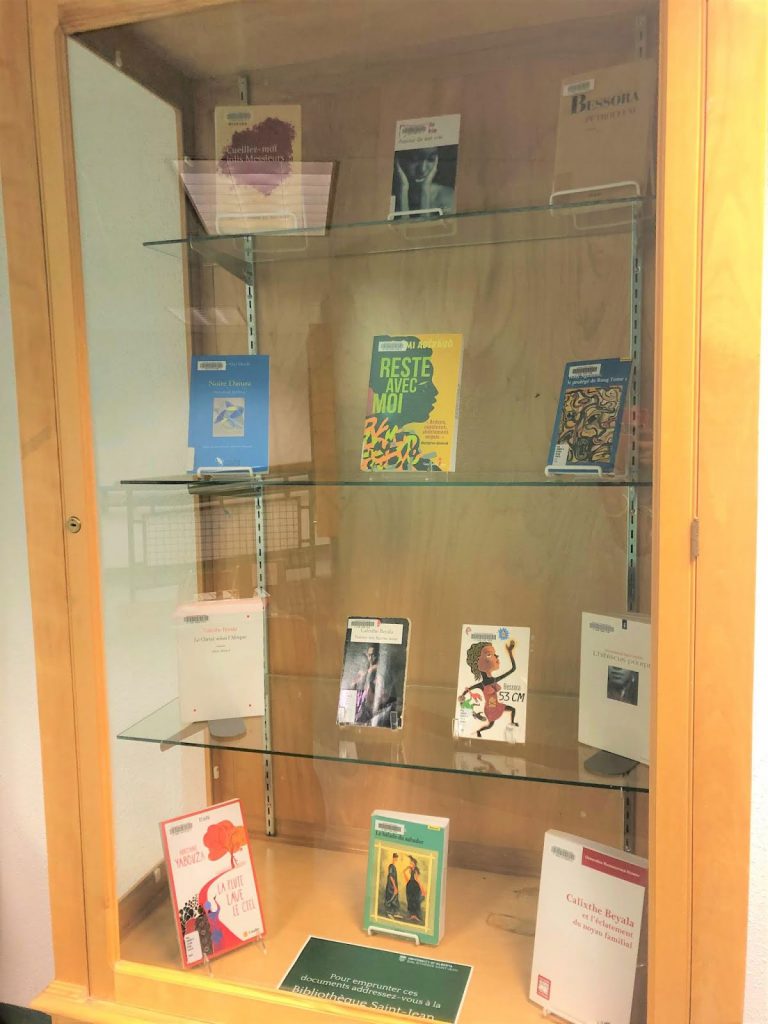 À la bibliothèque Saint Jean, nous y participons cette année spécialement avec la sélections de livres écrits par des auteures noires et aussi des oeuvres touchant à l'expérience des noires ici au Canada et ailleurs que vous verrez dans nos presentoires à l'entrée de la bibliothèque.
Le café IMELDA le mardi 25 février a 19h au grand salon vous invite à une discussion autour de la thématique femmes et société.
Pour une liste d'auteurs canadiens noirs veuillez cliquez ici
Mesurez vos connaissance sur les auteurs canadiens noir en faisant ce quiz par le gouvernement canadien.
Bonne célébration de mois de 'histoire du noir!