Staff profiles tell the story of an organization. Here at the University of Alberta Libraries, this is ours…
Meet Hutch!
Augustana library's very own therapy dog! When not working in the Augustana library, he is a pet dog belonging to Mark Fulton and Ingrid Urberg. However, when at work in the library, he is fulfilling his role as a registered Therapy Dog, providing affection and comfort to our students and staff during term and exam session.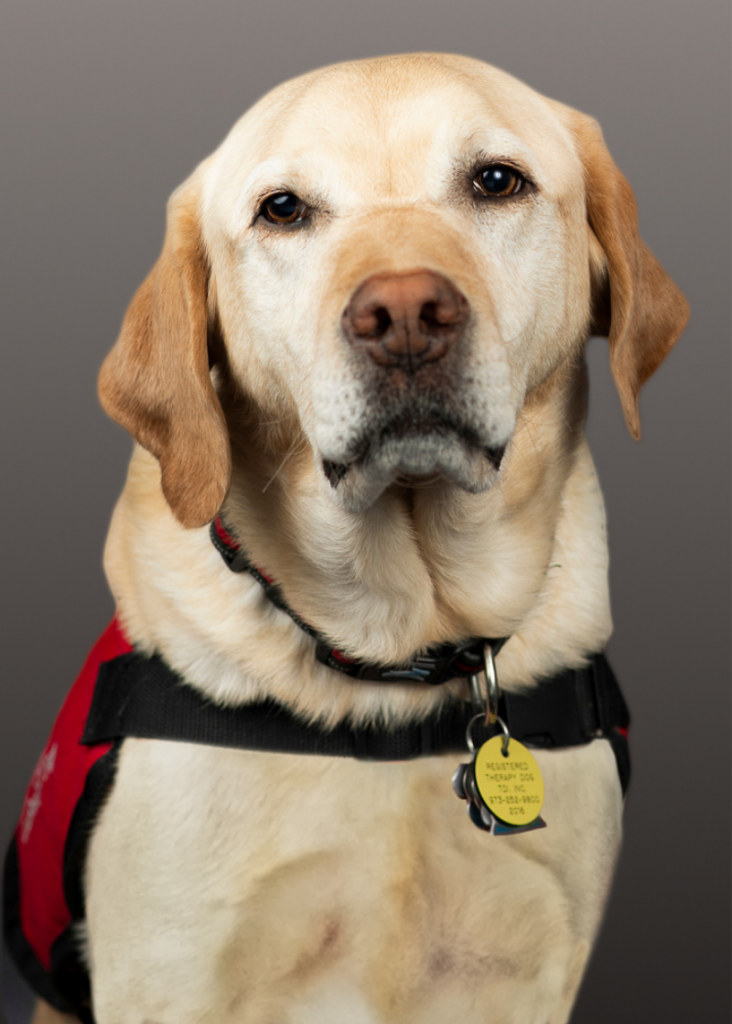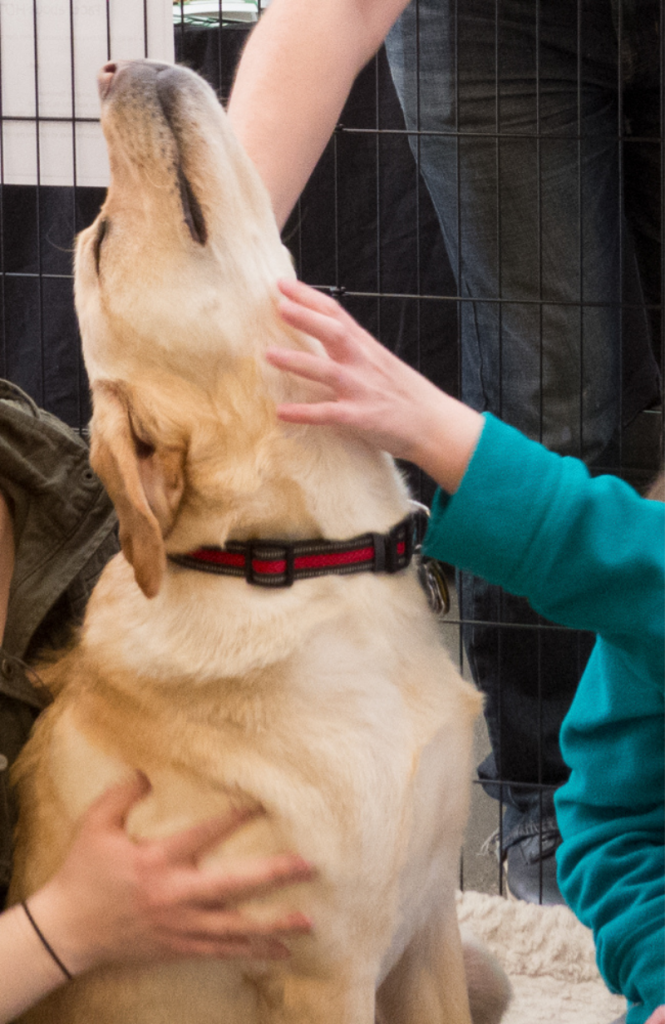 Hutch, how did you become Augustana's library therapy dog?
Initially, I was invited by Augustana's Head Librarian, Nancy Goebel, to visit during final exams periods from 2012 to 2014. When my human (Mark) started working in the library, Nancy asked me to be here year-round, whenever Mark was working. I was happy to oblige, of course!
When you come to work, how do you spend your days?
Most of my work day is spent on a comfortable, elevated bed in a nice open-top enclosure connected to Mark's desk. Many people simply reach over the edge of the enclosure to pet me, but many like to come inside and cuddle with me, either on my bed or the nice rug on the floor. Some students even stay a long time and study with me! At lunch time I go home with Mark for an hour and play with Coda, the other dog who lives with us. I really love all the attention I get at work, but as quitting time approaches, I start becoming a little impatient to get home and EAT MY DINNER! I am a Labrador Retriever, after all!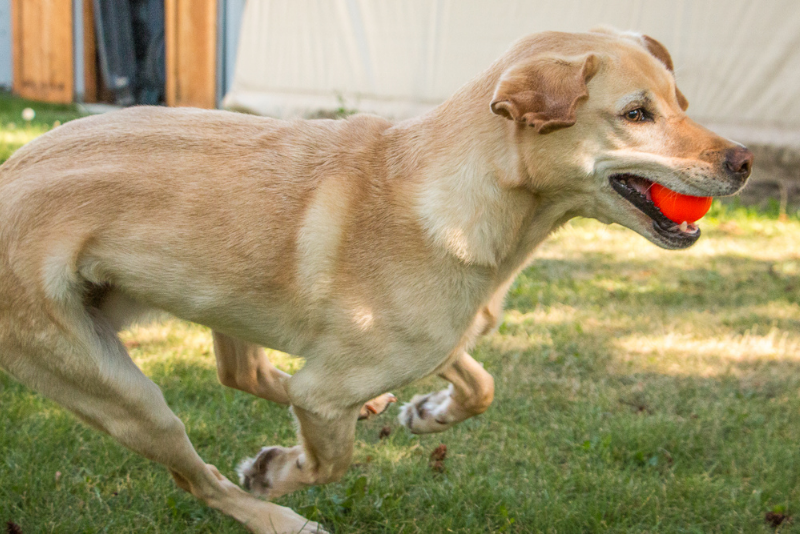 Did you have to go through training to become a therapy dog?
The therapy dog organization which registered me requires that I pass an assessment of my health, temperament, and responsiveness to Mark, who has raised and taught me since I was just a wee pup, ten weeks of age.
You seem so calm and young at heart, how old are you?
I am now seven years old. Where has the time gone!?
How do you like to spend your weekend?
Sometimes I wish that those who only see me being calm and Zen-like in the library could see me when I'm not at work! At home I have a large fenced yard, another dog to play with, and many toys to chew on. I also enjoy jumping through a hoop, running through a tunnel, playing with other dogs at the off-leash park, splashing around our backyard wading pool, and swimming in a pond. Having said that, I still also enjoy resting and taking lots of naps. Like I said, I am a Labrador Retriever!
Our next Dogs in the Library Events is starting Thursday October 3 at the H.T.Coutts Library at 12:30pm. Full Fall 2019 schedule available here.
The French version of this article is available here: http://uabsj.blogspot.com/2019/09/laissez-nous-vous-presenter-hutch.html