University of Alberta Library is celebrating the new Geoffrey & Robyn Sperber Health Sciences Library, which is anticipated to open in Fall 2023. This post is part of a series that will showcase the Sperber Library over the next several months.
This post was written by Denise LaFitte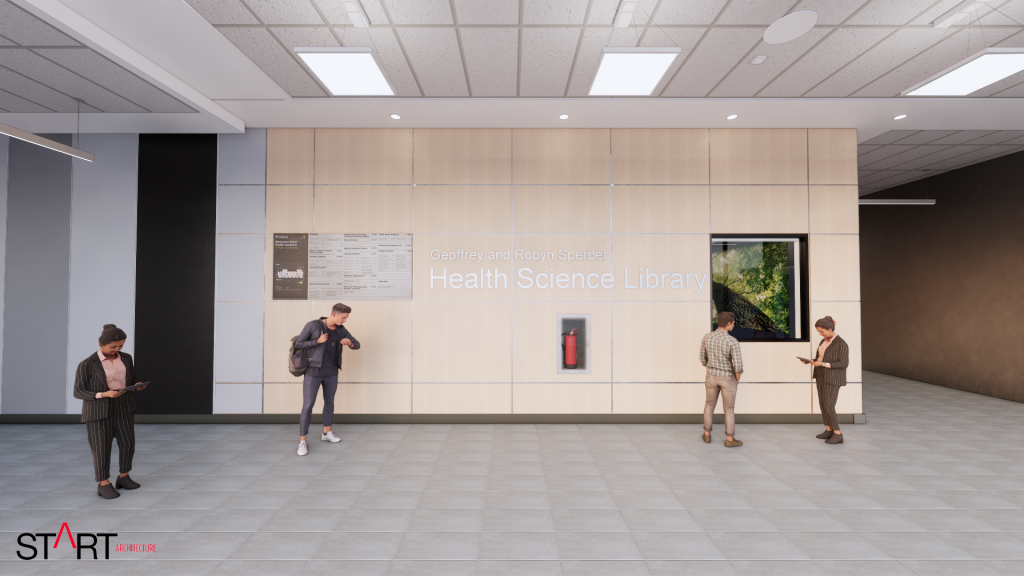 In mid-2019, the University of Alberta Library (UAL), in conjunction with Facilities & Operations (F&O), began conversations about moving out of the current Scott Health Sciences Library which is located in leased space owned by Alberta Health Services, and into University owned space within the Edmonton Clinic Health Academy (ECHA), where the new Geoffrey and Robyn Sperber Health Sciences Library is due to open in the fall of 2023.
This four year journey began with a focus on the vision for the new health sciences library. Working with a consultant and involving students, faculty, and staff in the process, we completed our visioning work in the spring of 2020, as COVID began dominating the landscape. The vision for the new health sciences library includes UAL's overall vision at the time (the first paragraph below) and then goes on to contextualize it for the future health sciences library in the second paragraph.
Connecting. Engaging. Creating.
As research and teaching evolve, the Library will support and help drive these changes. Our expertise and experience connect us with all members of the campus community. We engage by listening and responding to changing needs. Together, we create a dynamic Library that is essential for every researcher, teacher, and learner at the U of A.
In keeping with the UofA Library Vision, the Health Sciences Library will be a beautiful, accessible space that is warm, welcoming and purpose-built for scholarly activity. Learning will take place in an enhanced variety of spaces that are skillfully-designed for both individual and group work. Library experts will be available for both teaching and consultation within the new space. The Health Sciences Library will provide a flexible technology infrastructure that can accommodate the emerging and changing needs of the health sciences faculties.
This vision for a new health sciences library focuses on core elements that the entire University of Alberta Library prioritizes: research, teaching and learning. In these areas we know we must be adaptive as needs and technologies change. Building a new library is a rare opportunity to consider how we want to bring new technologies and services to our health sciences communities to meet their needs. In our new Sperber Health Sciences Library we have placed a focus on some areas not currently being addressed within the current Scott Library. The new library will have a Maker Lab, Media Lab, and Virtual Reality Lab to enhance learning and research opportunities with these evolving technologies. We are also ensuring the best possible technology infrastructure to meet student needs.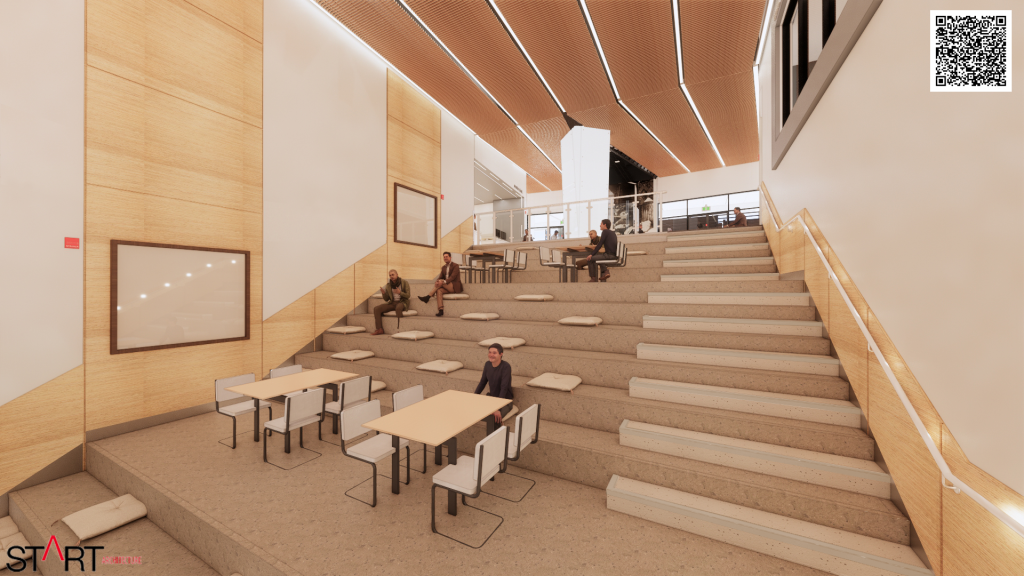 UAL also prioritizes inclusion, decolonization, and Indigenization within our planning. In planning the new library, we held consultations with Elders and Indigenous students, and have incorporated an Indigenous Learning space within the Library, as well as an Indigenous Healing Collection. We have also worked to ensure that the space in general will be accessible for those with mobility needs, contain a variety of types of study spaces, and that washroom facilities are inclusive for all.
Of course, people are key to the new Library's success. Our amazing Librarians and Information Services Specialists who work in the health sciences library are preparing for the move and the new services that will be offered. We hope that the new space is a welcoming one for all who enter our doors to study, learn, research and be inspired.
Our library team worked with F&O colleagues and START Architecture to turn our vision, as well as our practical needs, into a tangible plan. In a future blog post, Janet Koshuta from START will provide insight on how the Library's vision became a reality through design.
To get an idea of what the Sperber library will look like, watch this three minute video.