The University of Alberta Library subscribes to numerous resources that are core for certain disciplines, but also really deserving of wider attention. Here is one of those gems…
For almost a century, The New Yorker has been a landmark source of modern literature. Short stories by noteworthy authors like Shirley Jackson, Philip Roth, Stephen King and Haruki Murakami, to name a few, have been featured in its pages. Writers working for the magazine have written incisive pieces on an array of topics including the effects of DDT and other pesticides on the environment and human health, a photo essay about a man who lives in remote Arctic meteorological station to an in-depth examination of Munchausen syndrome by proxy. I would be remiss if I did not mention its famed single panel cartoons and iconic, and sometimes controversial, covers.
There are several ways to access The New Yorker through the library's website, but personally I enjoy seeing the articles in their original format. Accessing The New Yorker through OpinionArchives, which links to The New Yorker's website, allows users to view the magazine's entire archive.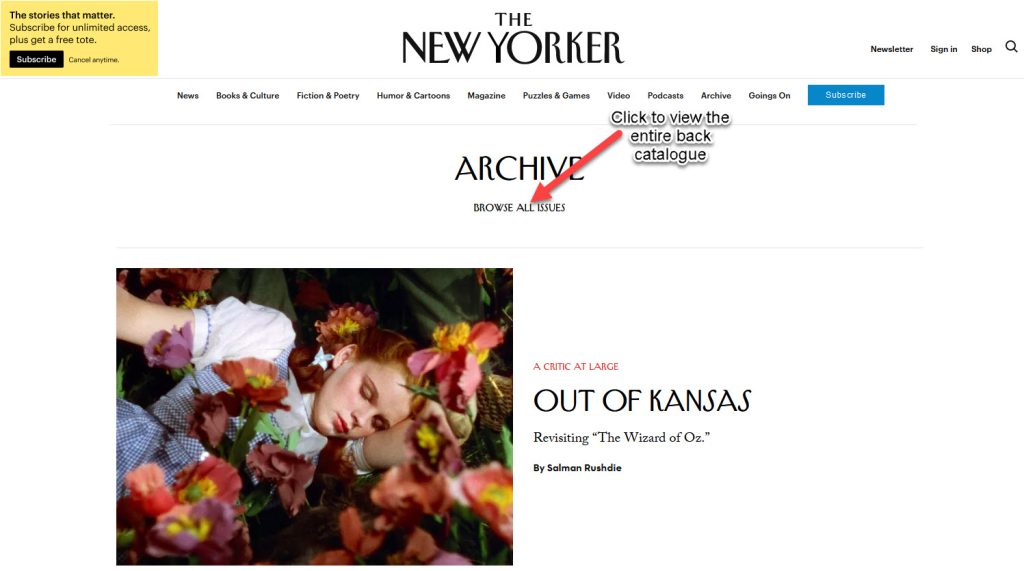 Once you're in the archive you can use the search function (click the magnifying glass in the top right to access) to search within a single issue or the entire archive of issues. Clicking on the three horizontal lines in the tool bar opens a window where you can view a thumbnail image of each page in the issue or, if you select Browse Issues, other issues of the magazine.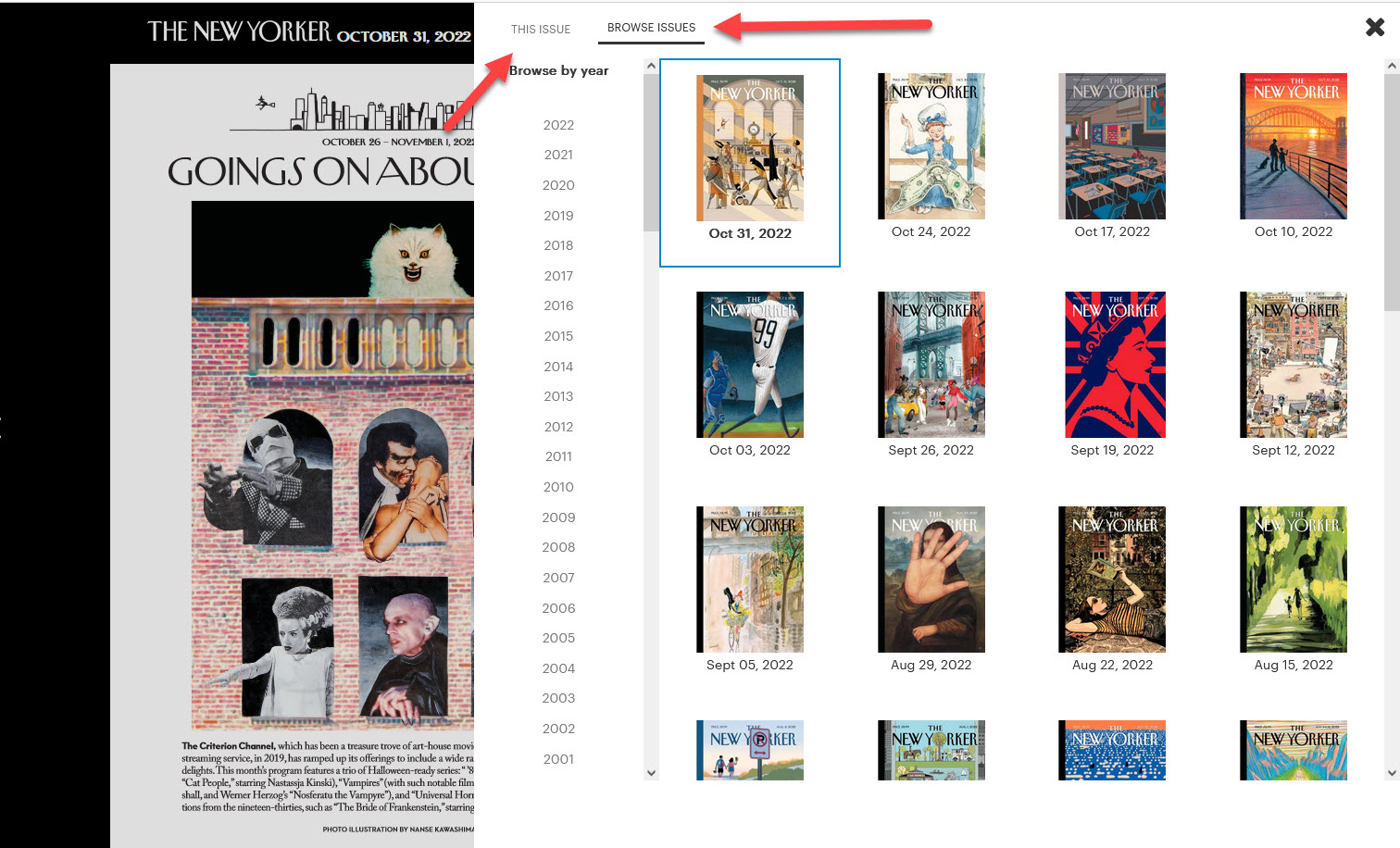 As mentioned earlier, if you're just looking for text contents you can access articles from The New Yorker through other database platforms including ProQuest, Gale and EBSCO. The easiest way to explore all your access options is to search for the The New Yorker in our eJournal search.
Thanks for the read! Love us on the blog? Chances are, you'll love us on social media! Follow us, @uofalibrary, on Instagram & Twitter!