The University of Alberta Library offers access to numerous resources that are core for certain disciplines, but also really deserving of wider attention. Here is one of those gems…
The Edmonton Queer History Collection features 2SLGBTQ+ community magazines, newsletters, and items of historical significance in and around the Edmonton area.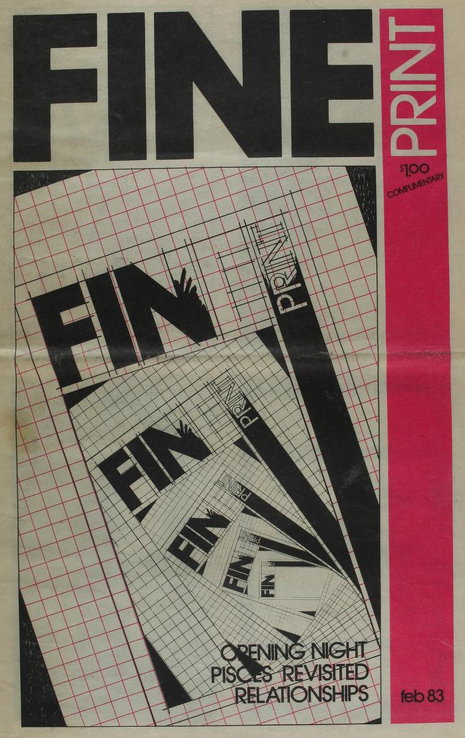 The collection is an ongoing collaboration between the University of Alberta Library's digitization services, MacEwan University Library, and the Edmonton Queer History Project, a university-community collaborative initiative.
The digital items are hosted on Internet Archive, where it is fully open and free to view for anyone with an internet connection.
What is in this collection?
So far, we've digitized several periodicals from the early-1980s to the 2000's. These titles are now available to browse & search:
And we're in the process of adding more issues and titles. Check back for updates!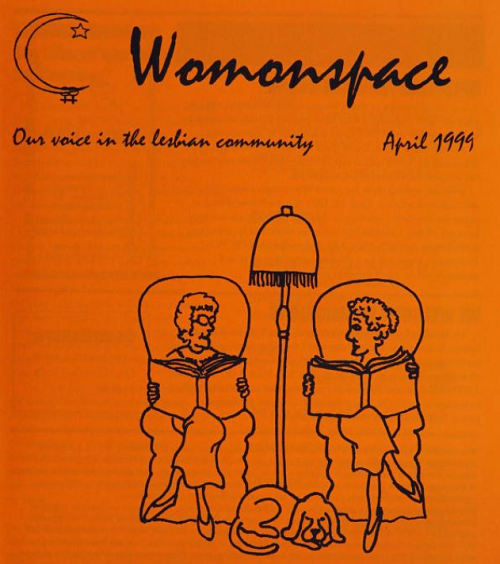 Where did we get these materials?
All of the materials have been identified by the Edmonton Queer History Project, who also coordinated our access to the print materials, as well as securing permission to put them online.
Some material came from organizations like the Pride Centre and the City of Edmonton Archives. Others were donated directly by the local community.
Why are these materials important to digitize?
As Dr. Kristopher Wells told us:
We are thrilled to be working in collaboration with the UofA and MacEwan university libraries to help highlight, preserve, and share important parts of Edmonton's 2SLGBTQ+ rich and diverse history. This history has often been excluded from official archives, public records, and is still largely invisible in school curricula and text books. Edmonton's queer community has a storied history of vibrant community groups, clubs, bars, social networks, and service organizations. Before the advent of the Internet, club newsletters and community newspapers were the primary means by which information about 2SLGBTQ+ news, events, and happenings were shared. In a very real sense, it was an underground network that was vital to building and sustaining our community. Virtually, every community group, large or small, had a newsletter of some kind ranging from Fine Print (1983), Times .10 (1993-2005), Fresh Magazine (2003-04), and Womonspace (1982-2008), among many others. Our small and growing collection represents an important archive of not only how our community has grown and evolved, but also how we have overcome adversity and flourished.
By digitizing these records, we are trying to make a previously-hidden part of our city's history a bit more visible. These publications can show us how marginalized individuals organized, resisted, and formed communities. And they can provide us with a historical context for some of the issues that concern us today.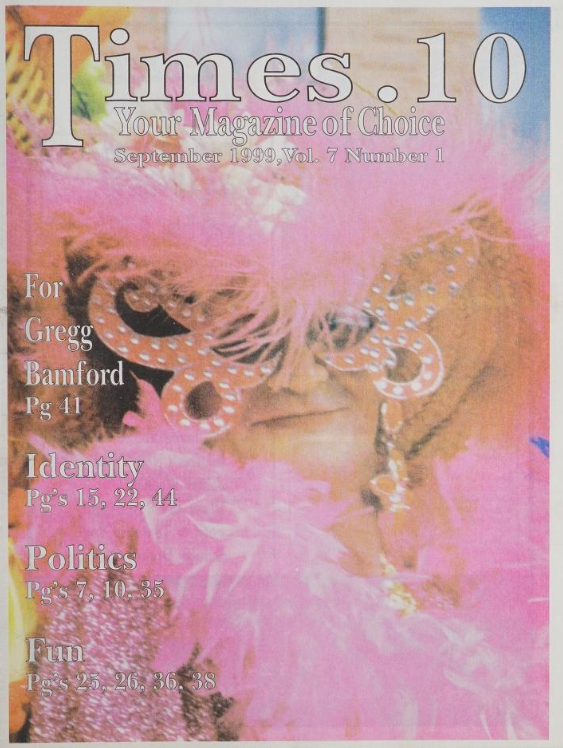 Why is the University of Alberta Library Involved?
The University of Alberta Library's (UAL) Digitization Strategy focuses on building unique, distinctive, and diverse digital collections to enable access to materials that are otherwise hidden. In addition to digitizing items held in our own collection, we're open to collaboration from external groups, if they fit within our scope. This project fits perfectly with these criteria.
We had the digitization infrastructure, expertise, and staffing capacity at that time, so we said yes!
What's next for this project?
We'll soon be adding more issues of Times. 10. And we're excited to start working on the Coronation Ball programs from the Imperial Sovereign Court of the Wild Rose, dating back to the 1970s. If you haven't heard about our city's rich history of drag, check out this series on Edmonton City as Museum Project!