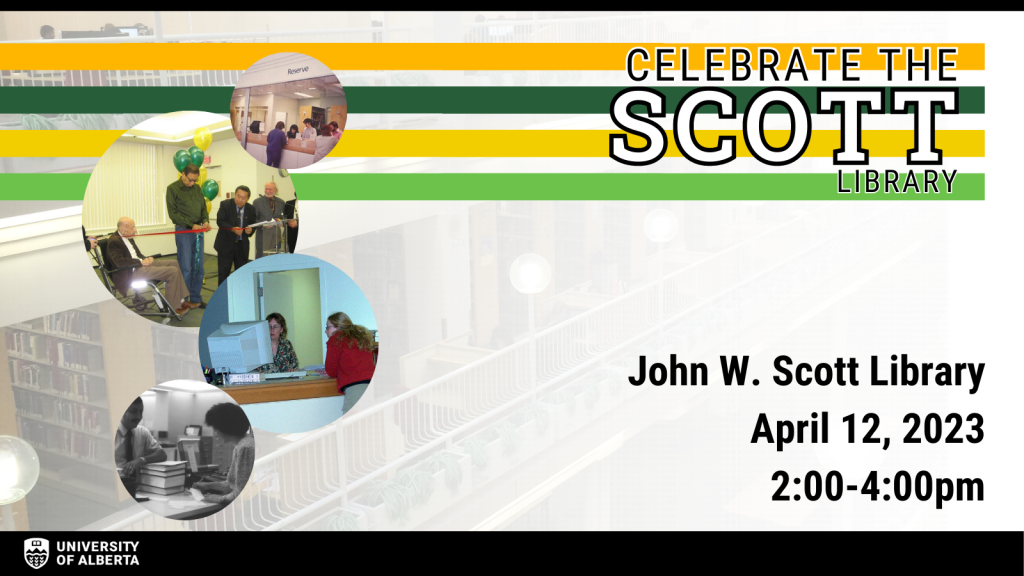 For almost 39 years the John W. Scott Library has been home to the University of Alberta Library's health sciences collections. It has been a beloved study space for students from all disciplines and a research support resource for many in the health sciences. But, our time in the Walter C. Mackenzie Centre is coming to a close later this year; as we embark on a new era in the Geoffrey & Robyn Sperber Health Sciences Library. Before exams begin, we would like to invite students and UAlberta community members who shares our affection for the Scott Library for one last hurrah. Don't worry, the Scott Library will remain open for next few months.
On April 12, between 2:00-4:00pm stop by the Scott Library for a treat (did someone say COOKIES!?!)*, take in some photos from days of yore, and share your own memories of the Scott Library. Throughout the month of April, visitors will be able to share their fondness for the Scott via our onsite whiteboards and through this online form.
Hope to see you there!
*While supplies last